COVID-19: Affected Events and Venue Guidelines
The Reilly Arts Center has been closely following the COVID-19 updates from the CDC, the Governor's office, and our local health officials. The health of our community, patrons, staff, and local and national artists, is our top priority. After consulting with our event partners and following recommendations from Governor DeSantis' office, several events were affected. The decision to cancel or postpone events and its impact on our staff, artists, independent contractors, and affiliated business partners has weighed heavily on our minds. It is our responsibility to consider the Reilly's role in the health of our entire community. Please see below a list of events and performances that were cancelled or postponed. 
Current Policy:
In light of the recent State regulations and the recent increase in COVID-19 cases in Florida, we are requiring that all guests wear masks/ face covering at all times when not seated during the event. This includes entering and exiting the building, visiting restrooms and concessions, and moving throughout the building. The Reilly Arts Center is following all CDC guidelines with our sanitation measures and seating. When in the Reilly patrons must follow the CDC guidelines and the Governor's orders by keeping 6ft a part from one another. There is no congregating allowed. Patrons and staff must keep our distance whether in the Lobby, Hallways or House.
Reilly Arts Center business hours:
The Reilly Arts Center box office is physically closed until further notice. However, our box office staff is on duty and processing orders T-F, 10am-2pm. You can Email the Reilly Arts Center box office at info@reillyartscenter.com or call 352-351-1606 and leave a message with your contact information and someone will return your call.
Please refer to Reillyartscenter.com and our Facebook Page for real-time updates and instructions on what to do if your event has been cancelled or postponed. As you know, things are changing at a quick pace and this is the most efficient way to receive updates on the status of the Reilly.
Thank you for understanding – we look forward to seeing you again soon! Please see the message below from Reilly Arts Center board member, RJ Jenkins!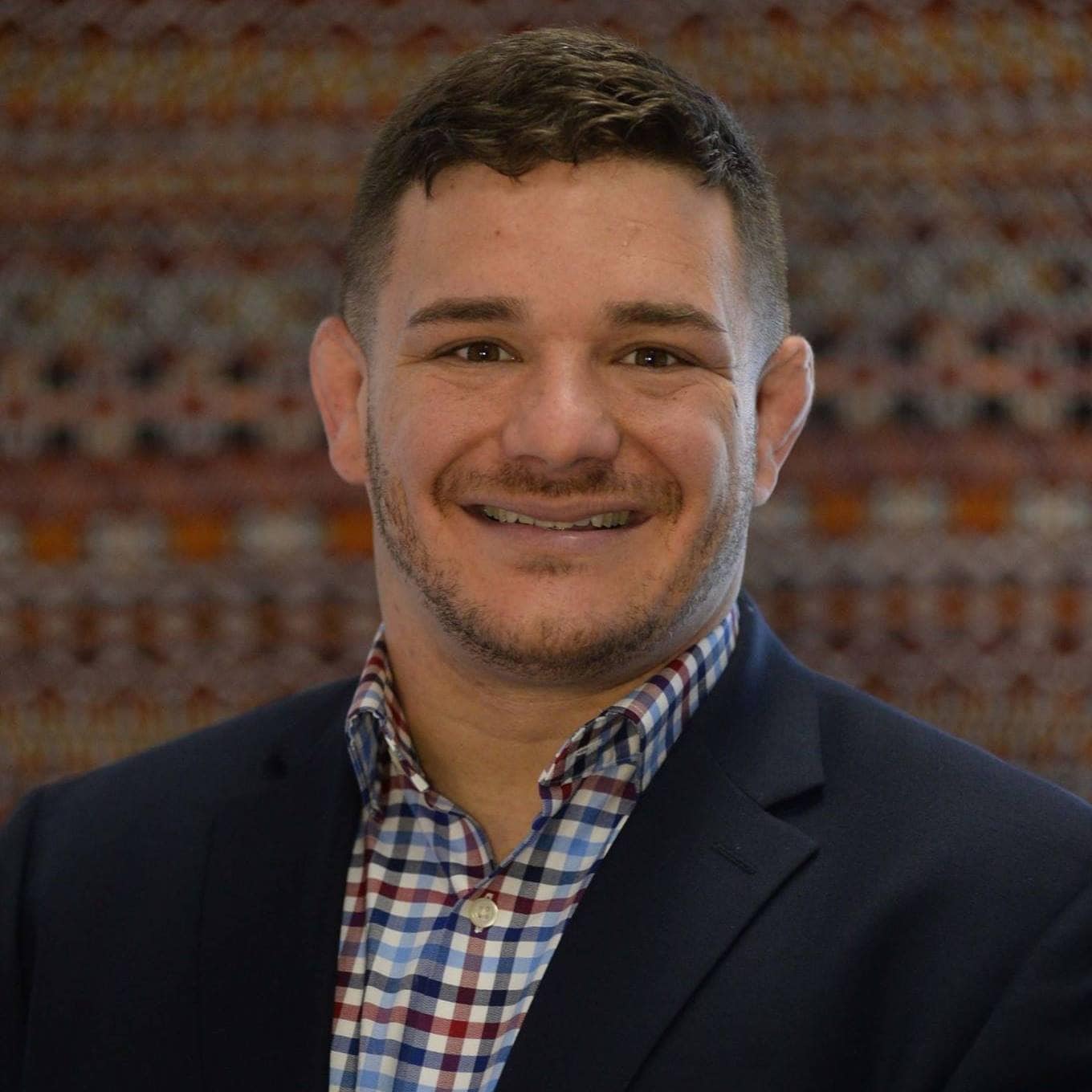 We can't believe how much has changed in such a short time, and we are doing our very best to pivot, adapt, and stay positive. We know guests have paid for a performance, and we are fully prepared to refund the cost of tickets, but I encourage guests to help lift us up by donating the value of  their ticket to the Reilly Arts Center. It's hard to express how much donations mean to our organization during this time. Even though a show is cancelled, we are trying our best to take care of our musicians, our artists, our vendors, and our staff who rely on the income from these events. So yes, we are happy to refund tickets, and yes, we are happy to exchange tickets for a future performance, but we encourage you to consider donating the value of your ticket to help us weather this storm. Patron support means more than you know.
RJ Jenkins, Board Member
Thank You!
We want to thank everyone who has supported the Reilly Arts Center during this critical time. Your support, through various forms including digital series contributions and the decision to convert the value from your cancelled concert ticket back to the Reilly as a donation, is truly appreciated. 
The following events and performances are being canceled or postponed:
Saturday, March 14: WIND FM presents Boston and Styx Tribute – Canceled
Sunday, March 15: Art Garfunkel – Postponed to TBD
Friday, March 20: Ocala Symphony Open Rehearsal – Canceled
Saturday, March 21: The OSO presents: The Life and Times of Beethoven – Canceled
Sunday, March 22: The OSO presents: The Life and Times of Beethoven – Canceled
Friday, March 27: Grease Sing-A-Long-A – Canceled
Saturday, March 28: Marilyn McCoo and Billy Davis Jr. – Postponed to TBD
Saturday, April 4: WIND FM Fleetwood Max – Canceled
Thursday, April 16: CFMC American Spirituals and Folks Songs – Canceled
Friday, April 17: Gilbert Gottfried – Postponed to November 6, 2021
Thursday, April 23: 10,000 Maniacs – Postponed to February 25, 2022
Saturday, April 25 & Sunday, April 26: The OSO "The Meaning of Life" – Canceled
Thursday, April 30: United Way Lip Sync Competition – Postponed to TBD
Saturday, May 2: WIND FM presents "Pure Heart" – Canceled
Friday, May 15: Classic Albums LIVE Woodstock – Postponed to November 20, 2020
Saturday, June 6: WIND FM Kiss America – Canceled
Thursday, June 18: Stevie Ray Vaughan's Texas Flood by Classic Albums LIVE – Postponed to December 18, 2020
Saturday, June 20 & Saturday, June 22: The Meaning of Life – Canceled
Saturday, July 11: WIND FM: Let It Be – A tribute to the Beatles – Canceled
Wynonna & The Big Noise Live at the Ocala Drive-In – Canceled
Saturday, August 1: WIND FM: Completely Unchained – Van Halen Tribute – Canceled
Friday, August 14: Billy Joel's The Stranger by Classic Albums LIVE – Canceled
Friday, September 18: The Who: Who's Next with Classic Albums LIVE – Canceled
Friday, October 9: Assisted Living: The Musical – Canceled
Friday, October 13: Elvis: Era of a King presented by Habitat for Humanity – Postponed to January 22, 2021 at Circle Square Cultural Center
Friday, December 4: Symphony Under the Lights – Canceled
Friday, January 8: AC/DC's Back in Black by Classic Albums LIVE – Canceled
Friday, February 12: Béla Fleck and Abigail Washburn – Postponed to April 22, 2022
Friday, March 5, 2021: The Long Run – A Journey Through the Music of the Eagles – Postponed to November 12, 2021
Saturday, March 13, 2021: Jive Talkin': Tribute to the Bee Gees – Postponed to November 5, 2021
Friday, March 26, 2021: Lee Ann Womack – Postponed to January 21, 2022
Saturday, March 27, 2021: Wynonna & The Big Noise – Canceled
Monday, March 29, 2021: An Evening with Kenny G – Postponed to TBD
Friday, April 2, 2021: Chris Botti – Postponed to March 10, 2022
Friday, April 9, 2021: Kevin Nealon – Postponed to March 11, 2022
The 2020-2021 Season of the Ocala Symphony Orchestra
The Ocala Symphony Orchestra made the difficult decision to shift the scheduled 2020-2021 subscription series to the 2021-2022 concert season.
About Your Tickets
1) You already purchased tickets for the 2020-2021 Subscription Season:
Apply your tickets to the 2021-2022 season so you are automatically locked in.
Request a full refund.
Donate the value of your tickets back to the Ocala Symphony Orchestra.
2) I am a subscriber and I have not renewed for the 2020-2021 Season:
The Reilly will hold your seats for the 2021-2022 season. You can also go ahead and renew and we will automatically apply it to our 2021-2022 season.
3) I am not a subscriber, and have not purchased any tickets: 
You are welcome to secure your Season Subscription tickets now and they will be applied to the 2021-2022 season which begins in November 2021.
If a performance you have tickets for has been postponed:
Hold on to your tickets for now. More details will be coming when we confirm the new date!
If a performance you have tickets for has been canceled:
Consider donating your ticket back to the Reilly Arts Center, which will help the Reilly continue to be a strong venue for Ocala's future!
Exchange your ticket for a future event
Receive a gift card for the value amount of your ticket(s)
Receive a refund
Contact our box office at info@reillyartscenter.com to let us know what you would like to do with your tickets. You may call us, but please know that Email will be the best way to exchange or refund your tickets due to the high call volume at our box office. In your Email request to us, please include:
Name of purchaser
Canceled Event
Whether you would like to donate your ticket value back to the Reilly, exchange your ticket to another event (and the event you'd like to exchange them to, receive credit for a future show, or receive a refund.
Your mailing address.
*** For all canceled events: Please submit your request for Reilly credit, exchanges, or refunds within 30 days of the cancelled event. If we do not hear from you, the value of your ticket will be donated back to the Reilly Arts Center! Thank you for your support and stay safe! ***
Vaccine Site Update: A message from Dr. David Kuhn:
First, I want to extend my deepest gratitude to the many hundreds of volunteers for the Reilly Vaccination Site. Our team has been truly humbled by the support and willingness of the citizens of Marion County to help the greater cause. I cannot think of an example in recent memory where so many local people came together for a major effort in such a short amount of time, and in such an organized way. It warms my heart everyday to know that the spirit of kindness, generosity, and selfless duty saturates my local community more than I ever realized.

I also want to offer a special thank you to Sherry Budnick of the Marion County Medical Society for her many hours of hard work as our always cheerful and uplifting Volunteer Coordinator, and to LuAnne Warren and the good people at Brick City Digital for their brilliance and efficiency with our digital organization and website. You both made the volunteer experience a great one. I also want to thank Pamela and Matt Wardell for their hospitality and generosity in offering the use of the Reilly Arts Center.
The Biden Administration appears to be shifting vaccine allocations towards the Federal Retail Pharmacy Partnership Program. Given the current political climate, and the conflict between states and the federal government, it's my feeling that distributing vaccine doses through organized corporate infrastructures that can more easily coordinate and track large-scale, widespread vaccine administration with expanded operational hours, is probably the best decision at the federal level. While our effort at the Reilly, like many others around the country, would have operated with extremely high standards for service, safety, and accuracy, it is the independent operations like ours that are sometimes sacrificed when resources are rationed or redistributed.
Because the Reilly site would get our vaccines from the Marion County Health Department, and the county health department allotment is expected to change very little over the next several months, the Reilly will not be able to maintain a reliable inventory of doses. Additionally, the Paddock Mall site still has reserve capacity to increase the number of daily vaccinations, and Heart of Florida has increasing capacity capability as well. For these reasons, we won't be launching the Reilly site.
While I'm personally disappointed, I understand the complicated decision-making regarding such a significant event in the history of our world. I know our inability to launch is not a reflection of the quality of our operation. As I type, I am reminded that Florida's Surgeon General specifically praised our design and volunteer operation at the Reilly. I have hope that as vaccine supplies increase and reach more underserved areas around the country, we will soon begin to move on from what will be a dark stain on the history of our country.
I will continue to do what I can to help with Marion County's pandemic response. For now, I will continue to report daily the Marion County COVID Trends dashboard on our Trinity Clinic Facebook page. I invite you to stop by and say 'hi' anytime.
With my sincerest thanks,
Dr. David Kuhn