November 20, 2020 | 7:30 PM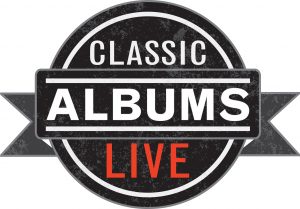 Experience Classic Albums LIVE as they perform the music of Creedence Clearwater Revival's "Chronicles". Note for Note, Cut for Cut!
Seating for the Performance:
Under the governor's phase 3 directives, we are no longer at a mandated reduced capacity. While we are taking every precaution with sanitation and mandating mask use throughout the facility, we cannot guarantee social distancing during the performance. We will, however, operate at a reduced capacity. We are offering full refunds for those patrons who are not comfortable under those constraints.
Note: This Classic Albums LIVE performance was originally performing the "The Music of Woodstock". Due to COVID-19 travel restrictions the concert has been changed to perform Creedence Clearwater Revival: Chronicles.
Please contact the Reilly Arts Center box office with any questions at 352-351-1606 or info@reillyartscenter.com