Max Richter (composer for Ad Astra starring Brad Pitt and HBO's The Leftovers) offers a 21st century view of Vivaldi's The Four Seasons.
In Deutsche Grammophon's acclaimed Recomposed series, contemporary artists are invited to re-work a traditional piece of music. The OSO's concertmaster, Stewart Kitts plays the role of soloist as we present this hauntingly familiar, yet surprisingly fresh take on Vivaldi's Four Seasons. The idea of recomposing and reprocessing musical works was common practice in Vivaldi's time.
The project presents an exciting opportunity to make favorite classics relevant to a wider audience. However, Max Richter's approach differs fundamentally from the preceding releases: He is the first in the series to employ an existing score, 'inscribe' his new composition into Vivaldi's and record a 'new' version of a familiar work, thus creating a new hybrid work.
Clearly, Richter has brought his own frame of reference to the project. As he says, "Vivaldi's music is made of regular patterns, and that connects with post-minimalism, which is one strand in the music that I write. That felt like a natural link, but even so it was surprisingly difficult to navigate my way through it. At every point I had to work out how much is Vivaldi and how much is me. It was difficult but also rewarding because the raw material is so fascinating." Just as Richter's Seasons plays tricks with the way we hear Vivaldi's original, so it also asks questions of the soloist, Daniel Hope. "Violinists have Vivaldi's The Four Seasons hardwired in their brain. Daniel is likely to play the original I don't know how many times in a year, and for him to have my parallel text going on in another part of his brain is a challenge. I think he did a wonderful job. He brought to it a deep engagement with the original, but he was fully prepared to cut this new swathe through the text."
This performance is 45 minutes with no intermission. Reduced audience size and socially distanced seating.
PLEASE NOTE: If you would extend your party to a group of 3 or 4, please contact our box office at 352-351-1606 or info@reillyartscenter.com. We would be happy to extend your seating to accommodate a larger party while still keeping you socially distanced from other groups.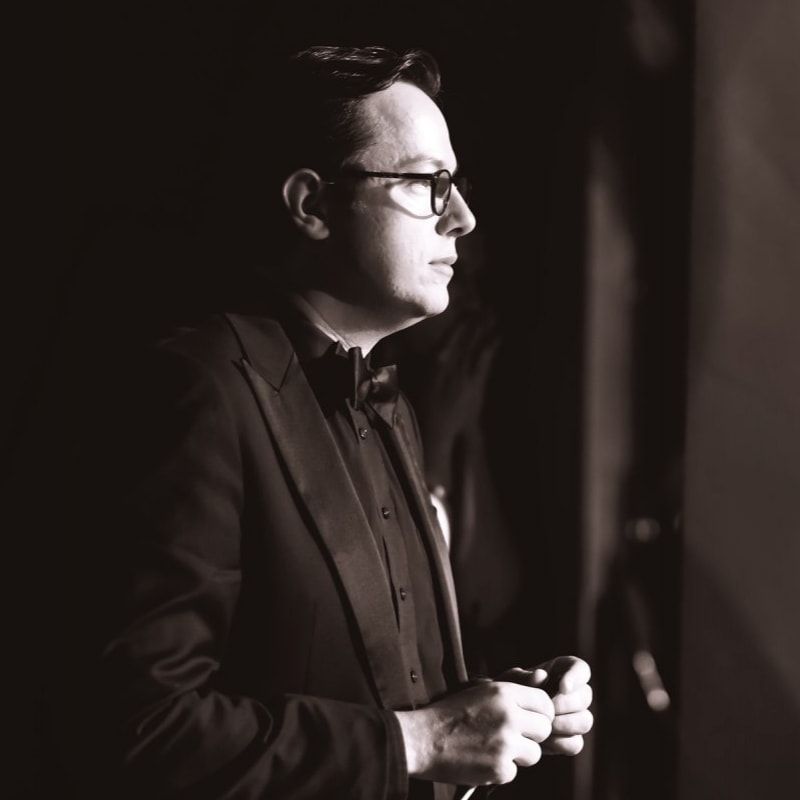 Matthew Wardell
Conductor
Email
Driven to make impacts on the broader community and to be a catalyst for growth, Matt has extensive experience as a orchestra conductor, educator, Artistic Director, Chief Executive, and has been instrumental in significant, multi-million dollar fund-raising campaigns. Believing we owe our communities much, he successfully ran for public office in 2015 and was elected as a member of Ocala, Florida's City Council, a position he was re-elected to in September of 2019.