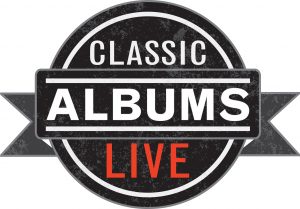 We are sorry to inform you that this event has been postponed. We will let you know the new date as soon as it confirms! Hold on to your tickets for now. More details will be coming when we confirm the new date.
If you have any questions or concerns please contact our box office at 352-351-1606 or at info@reillyartscenter.com. 
Classic Albums Live takes classic albums and recreates them live, on stage – note for note, cut for cut. Founded in 2003 by Craig Martin, Classic Albums Live has become the ultimate destination for music lovers wanting to hear the greatest albums performed live without all the gimmickry and cheesy impersonations. Relying only on the music, using what Martin refers to as 'the world's best musicians', Classic Albums Live has defined itself as a mainstay in Performing Arts Centers across North America.
Gallery