No events
There are no scheduled events. Please check back soon!
The June 11 | 8 PM showing will be held upstairs.
Join the expedition visiting legendary Candy Man Willy Wonka (Gene Wilder) in a splendiferous movie that wondrously brings to screen the endlessly appetizing delights of Roald Dahl's classic book. Coated with flavorful tunes and production design that constantly dazzles the eye, this effervescent musical never fails to enchant the young and old. On a whirlwind tour of Willy's incredible, edible realm of chocolate waterfalls, elfish Oompa-Loompas and industrial-sized confections, a boy named Charlie (Peter Ostrum) will discover the sweetest secret of all: a generous, loving heart. And You'll rediscover the timeless magic of a delicious family classic.
Join Duke Energy and the Friends of the Ocala Public Library here at the Marion on June 10 with FREE admission and popcorn for the last film event in the Reels and Reading series!
All showings are accepting in-kind and cash donations to benefit the Friends of the Ocala Public Library. This film is a part of the Powerful Giving, Energizing Communities, Changing Lives Through Literacy: Marion Theatre Corporate Sponsorship with Duke Energy.
Become a Friend of the Ocala Public Library today: https://friendsoftheocalalibrary.org/application-for-friends-membership/
June Corporate Sponsor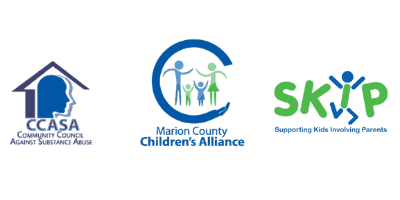 Marion County Children's Alliance
Thank you to the Marion County Children's Alliance for being our June Corporate Sponsor at the Marion Theatre.