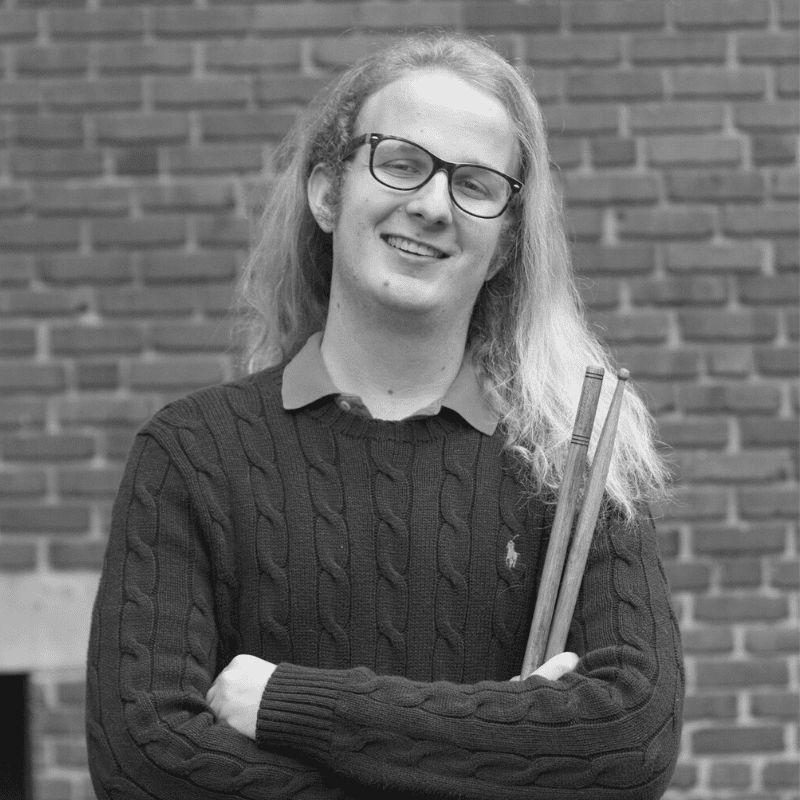 Percussion/Bucket Drumming
Patrick Bain has been actively performing in various professional and academic settings throughout Gainesville since 2015. He received bachelor's degrees in Music and Mechanical Engineering as well as a Performer's Certificate for percussion from the University of Florida where he studied percussion with Dr. Kenneth Broadway and drum set with Clyde Connor. Since graduation, Patrick has performed with ensembles in Gainesville and throughout the state as an orchestral percussionist.
During his education at the University of Florida, Patrick received numerous opportunities to perform throughout the state as well as internationally, including WASBE with the American Chamber Winds, ClarinetFest with the Professors Clarinet Choir, and the Festival des Anches d'Azur with the University of Florida Wind Symphony. He also served as a member and section leader for the Florida Drum Line in the Gator Marching Band. Patrick was awarded the Francis Millikan Reitz Scholarship Award in 2016, given for being "the most outstanding undergraduate music student demonstrating excellence in performance, musical service, service to the University and community, and promise for future development."
Patrick has taught students aged elementary through college as a private lesson instructor, group lesson instructor, and performance technician for drum lines and front ensembles. When he is not practicing, performing, or teaching percussion, Patrick works as a quality engineer in the medical device industry.