The Reilly Welcomes All!
The Reilly Arts Center strives to make its shows and facility accessible to all who visit. Guests who require special assistance can contact the theatre at any time by calling 352-351-1606 or via Email at info@reillyartscenter.com
Accessibility Features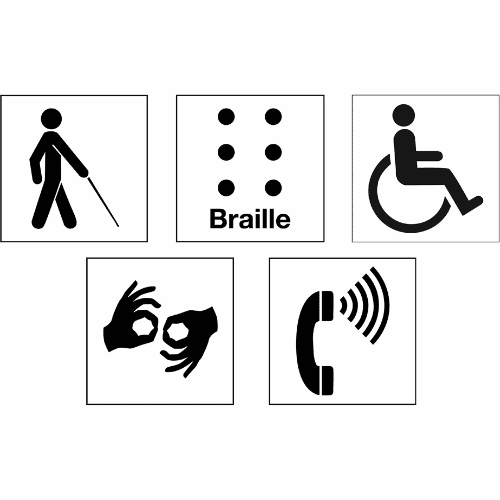 ADA Elevator
An accessible family restroom with handicap barring and changing table
Handicap parking and ramp
Handicap seating located on both the ground floor and balcony
Braille on all signage
ASL interpreter upon request
The Reilly Arts Center Diversity, Equity and Inclusion Statement
The Reilly Arts Center recognizes the importance of Diversity, Equity and Inclusion. We are committed to providing a space where everyone who walks through our doors – employee, patron, artist, volunteer, and vendor – feels valued regardless of gender, race, ethnicity, sexual orientation, gender identity, or education. We celebrate our diversity and strive to continually do better to meet the needs of our community.
Do You Have A Suggestion?
If you have any recommendations or suggestions to help improve your experience at the Reilly please feel free to directly contact Executive Director, Pamela Calero Wardell at pamela@reillyartscenter.com