Our Mission
The Reilly and the Ocala Symphony Orchestra's missions have always been larger than just making music and performances happen. We strive to impact the community around us – to leave a lasting impression on the hearts and souls of our neighbors.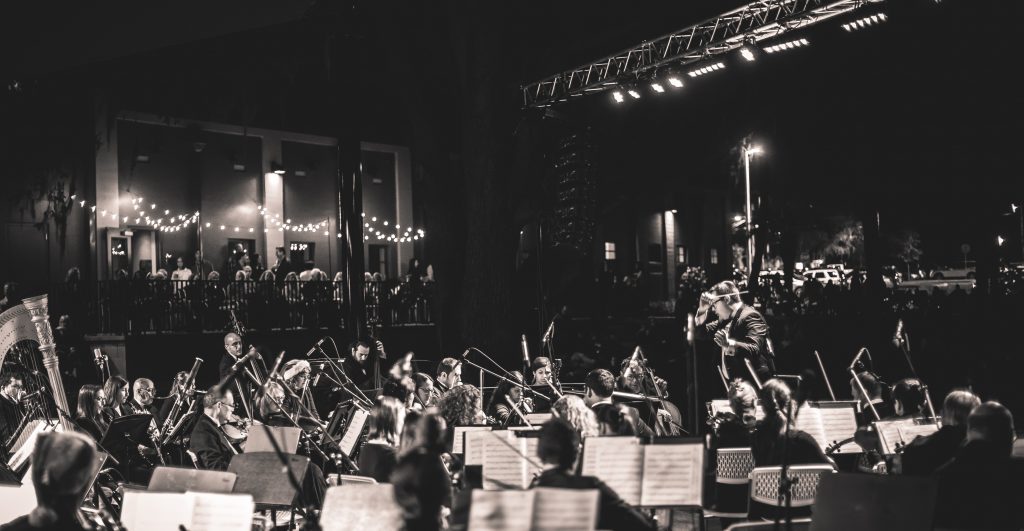 Open Rehearsals give families and students an opportunity to enjoy the orchestra in a relaxed environment while experiencing an educational, behind-the-curtain view on how a symphony prepares for a professional concert!
Guests will hear from the conductor, watch our musicians up close, and can attend at their own speed! We encourage student groups and families to join us and take advantage of this unique event. During our season Friday night rehearsals begin at 7 PM and the orchestra will begin rehearsing pieces they are playing for the upcoming concert. Guests are welcome to stay for as long as they like. While Open Rehearsals are more relaxed than a formal orchestra performance, we do ask that all guests maintain concert manners and respect our musicians and conductor.
Open rehearsal are free and open to the public. While there are no tickets, we appreciate knowing that you plan to attend! We do serve snacks on a first come first serve basis, so if interested please email Savannah@reillyartscenter.com and let us know you'll be joining us.
6:30 PM – Lobby opens for snacks
7:00 PM – Symphony rehearsal begins in the auditorium
Open Rehearsals are supported by Culture Builds Florida
Youth Programming Supported by The Midgett Foundation, Stan and Martha Hanson, and Drs. Betty Ann and Felipe Korzenny.
Upcoming Rehearsals:

Friday, January 28, 2022: The Four Temperaments – Additional support provided by the Humanists of North Central Florida
Friday, March 18, 2022: The Unfinished
Friday, April 8, 2022: 21st Century Anthology
Each school year more than 10,000 students are visited through our Symphony for Schools program.
The Symphony for Schools program takes professional musicians into Marion County classrooms for a 30-minute fun and educational presentation. Our musicians demonstrate orchestral instruments, perform sections of pieces from Mozart to Moana, and get the students involved! The goal of the presentation is to give students an insight into the fun, empowering and empowering feelings that music and playing a musical instrument can bring. Are you interested in bringing Symphony for Schools to your school? Contact pamela@reillyartscenter.com.
The Reilly Arts Center distributes more than 500 tickets to veteran, senior, mental health and child advocacy programs in Marion County annually.
Our goal is to provide access for all to symphonic music, live performances, and more. The inspiration and healing power that comes from experiencing a live performance cannot be matched. In addition to offering tickets to our community non-profits, we routinely provide complimentary tickets for select performances to first responders, and City and County employees that work daily to make our community better.
Specific partnerships through Vet Tix and Vets Helping Vets allow us to give complimentary tickets to our veterans. The performing arts, whether nostalgic rock n' roll, jazz, symphonic, or ballet, has been shown to have a healing ability for invisible wounds. It is our honor to be able to give back to those who have fought for our country by providing an evening of entertainment or healing art.
As a non-profit ourselves, it is through gracious donations, grants and sponsorships that we are able to provide this opportunity for our community. Thank you to everyone that makes these experiences possible.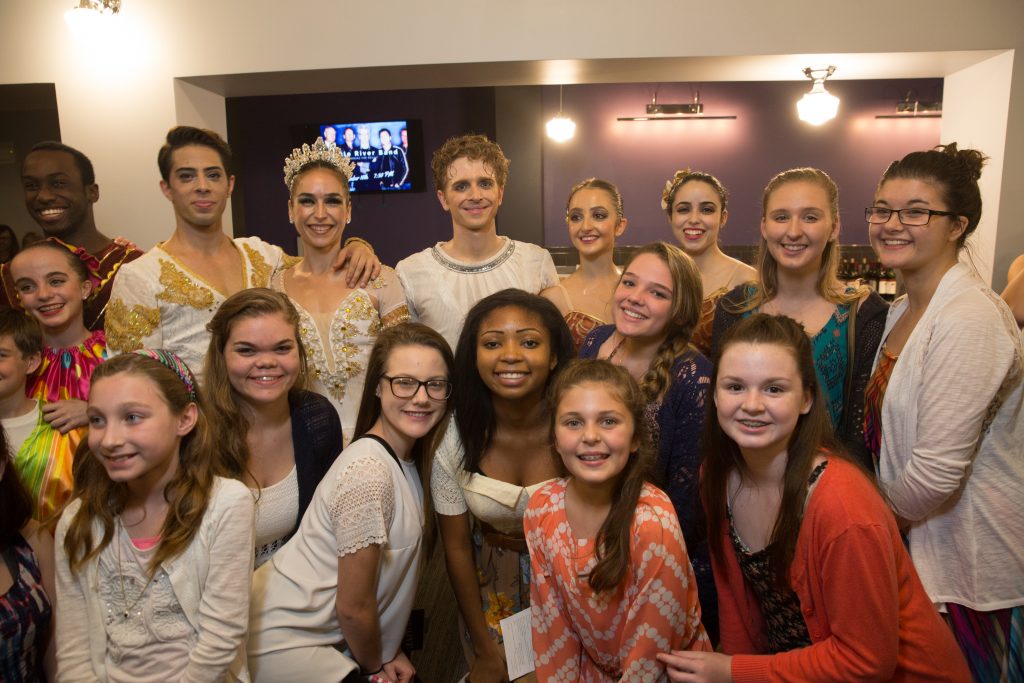 The Reilly Arts Center's team of 10 staff and more than 30 board members serve with more than 30 local organizations.
Our team is dedicated to extending the Reilly's impact on our community far beyond the stage. We routinely partner with non-profits and downtown businesses to offer programs that benefit patrons, customers, and employees to foster a relationship of giving in our community. Some opportunities for business partnerships include:
Host a pre-concert mixer before a Reilly-produced performance
Offer discounts to patrons who show a valid concert ticket
Plan an employee night at the Reilly
Want to get creative? Let's talk more. Contact Pamela Calero Wardell at pamela@reillyartscenter.com.