The Ocala Symphony Chorus
Learn and perform together with other volunteer singers from the Ocala area preparing and presenting two concert programs this 2023-2024 season! Members of the symphony chorus are committed to the joy and challenges of choral art including the presentation of important musical works and the healthy camaraderie of their preparation. You are invited to join us! Sopranos, Altos, Tenors, and Basses are all welcome to register and audition.
Auditions (new members): August 6th beginning at 5:00pm or August 13th at 4:00 PM. Be prepared to sing the first verse of "Amazing Grace." Piano Accompaniment provided. (Email Linda Meahl, Chorus Manager, at osochorus@gmail.com to set up an audition time.)
Concert #1: Rustic Songs and Dances
Repertoire: Lively festival music from the medieval and renaissance times. (Costumes! Dancers from Dance Alive National Ballet! Don't miss this!)
Concert Date: November 19th 2023 at 3:00 PM (Reilly Arts Center)
Concert #2: Melodious Accord
Repertoire: Choral Americana, featuring arrangements of shaped-note tunes by Alice Parker, original works by Stephen Paulus, Randall Thompson, and spirituals
Concert Date: April 12th, 2024 at 6:30 PM (Abiding Savior Lutheran Church)
Concert Date: April 14th, 2024 at 3:00 PM (Reilly Arts Center)
Rehearsal Day and Time: Sundays, from 5:00pm – 7:30pm, beginning August 13th, 2023.
Rehearsal Locations: Reilly Arts Center Mainstage (500 NE 9th St.) or College of Central Florida Building 4 (3001 SW College Rd.)
Dues: Dues to sing in the 2023-2024 season are $100 per singer and will be collected the first few weeks of rehearsal. Please bring a check payable to Ocala Symphony Orchestra or cash. It is expected that singers will participate in both concerts and the rehearsals that are affiliated with them.
About The Ocala Symphony Chorus
The Ocala Symphony Chorus is an auditioned volunteer chorus of about 80 singers committed to the pursuit of world class choral performances that shine with the loving care and preparation of folks living right here in the N. Florida area. In addition to the annual production of Handel's Masterpiece "Messiah," the chorus sings with the Ocala Symphony from time to time on summer patriotic concerts, POPS goes the Holidays, and in special performances of works such as Whitacre's "Godzilla Eats Las Vegas".
Leading the chorus is Maestro Joshua L. Mazur, who has led the chorus since 2017. From Gainesville, Florida Mr. Mazur is the Director of Music Ministry at Abiding Savior Lutheran Church and the Director of Capella Nova, Gainesville.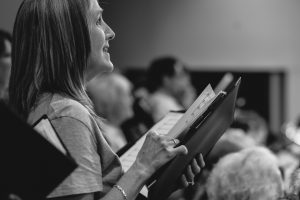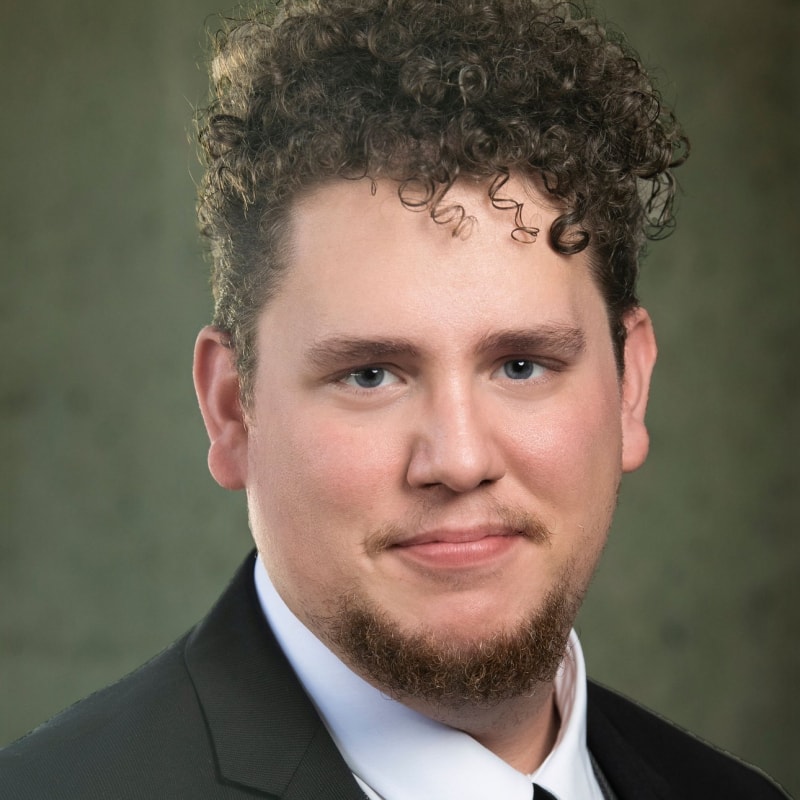 Joshua L. Mazur
Chorus Director and Assistant Conductor
Email
Featured in "Rhythmic Tides" this February on the organ.
Joshua L. Mazur, Conductor, enjoys a budding career as a singer, conductor, and educator. Most recently featured in the tenor roles of Don Jose (Valdosta State University Guest Artist) and The Phantom (Ocala Symphony Orchestra) he was seen previously in principal baritone roles such as Silvio (Imperial Symphony Orchestra) and Gianni Schicchi (Florida Southern College Opera Theater). He has sung on masterclasses for such artists as Stella Zambalis, Mark Thomsen, Thomas Potter, Victoria Livengood, and Jennifer Larmore. He won the TBNATS "Most Promising Male Singer" award three consecutive years and was the Florida state winner of the NATS Artist Award in 2014.
In addition to his work as a singer, Joshua is an accomplished pianist. He serves Abiding Savior Lutheran Church in Gainesville, Florida as Director of Music Ministry and Organist as well as the Ocala Symphony Orchestra Chorus and Capella Nova, Inc. as Music Director and Conductor.
Joshua has composed music for choirs and orchestras as well as scored soundtrack music for the films AFTER MIDNIGHT (2016) and I JUST CALLED TO SAY I LOVED YOU (2018). In 2011 he recorded vocals to the soundtrack for THE VOICES OF MARIEL, a film about the participants of the Mariel boat lift in 1980. The film was screened at several national film festivals to great critical acclaim. He is published exclusively by Musicspoke.
Mr. Mazur holds a Bachelors degree in Voice Performance from Florida Southern College and a Masters degree in Voice Performance and Conducting from the University of Florida.