Program Ads for the Ocala Symphony Orchestra
We have an exciting opportunity to promote your business while supporting your Ocala Symphony Orchestra with a program ad starting from $350 for the entire year!
Our upcoming season has 6 subscription concerts where your business can be promoted to more than 7,000 individuals throughout the year. This year is full of dynamic programming, incredible guests and music you know and love – learn more about the season here. Placing an ad in our concert program, not only shares your public support and partnership with your orchestra, but it also can generate hundreds of new customers!
"I have been pleasantly surprised by the traction we have had with our ad in the symphony program. In a very short amount of time, we had clients coming into our agency, stating they saw our ad in the program. We had quick turnaround sales as well. The partnership lends credibility to our business and that is a wonderful benefit of the relationship with the symphony." – Sheri Mruz, Directions Luxury Travel
If you place a program ad we will also recognize you in our preshow slides before each subscription orchestra concert.
All covers are currently taken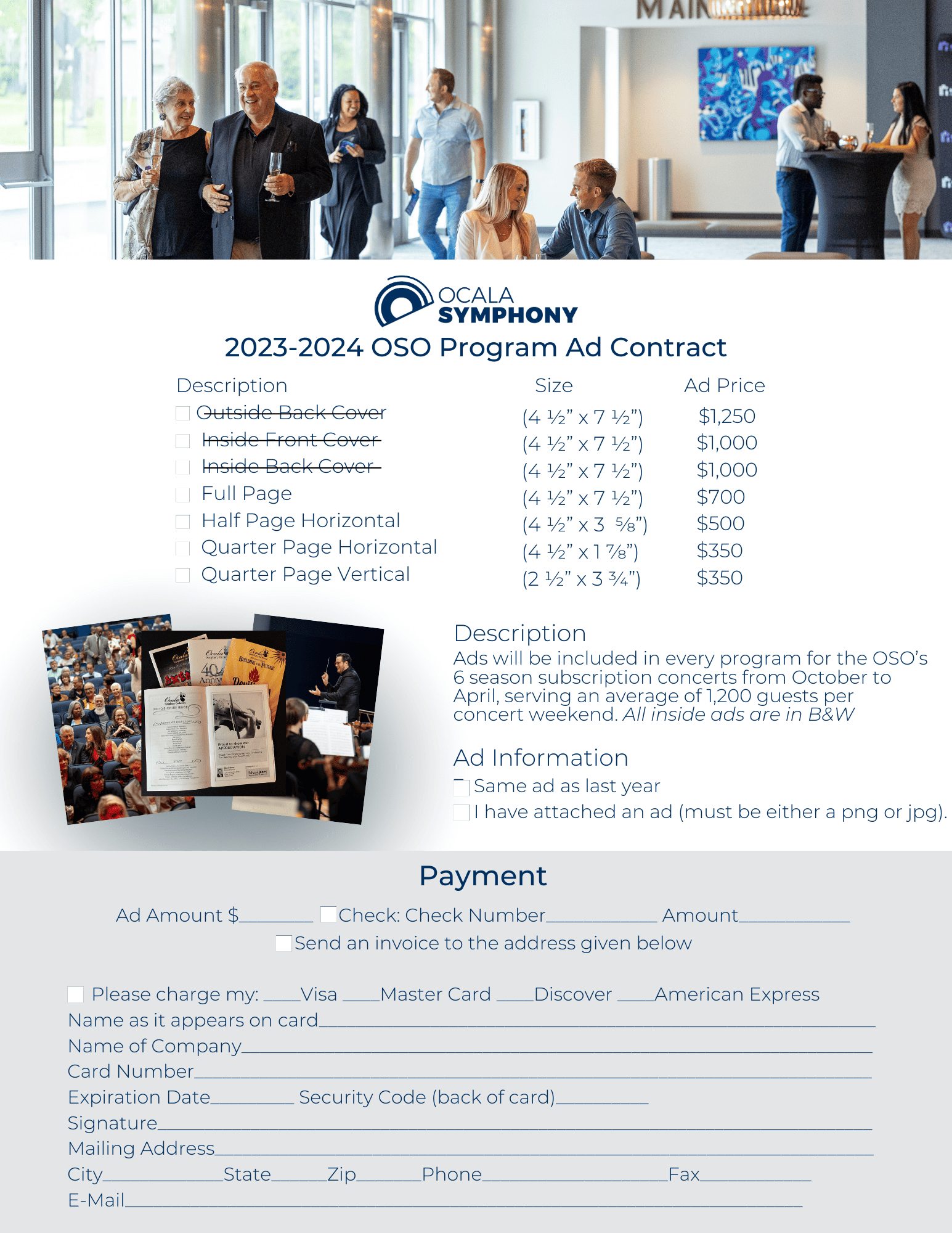 2023-2024 Program Ads
Ads will be included in every program for the OSO's 6 season subscription concerts from October to April, serving an average of 1,200 guests per concert weekend.