The Ocala Symphony Orchestra Young Artist Competition is in it's 31st year!
One of the Ocala Symphony Orchestra's missions is to motivate, encourage and enhance the musical careers of outstanding young musicians. This competition is designed to do just that! We hope you can join us to watch the competition unfold!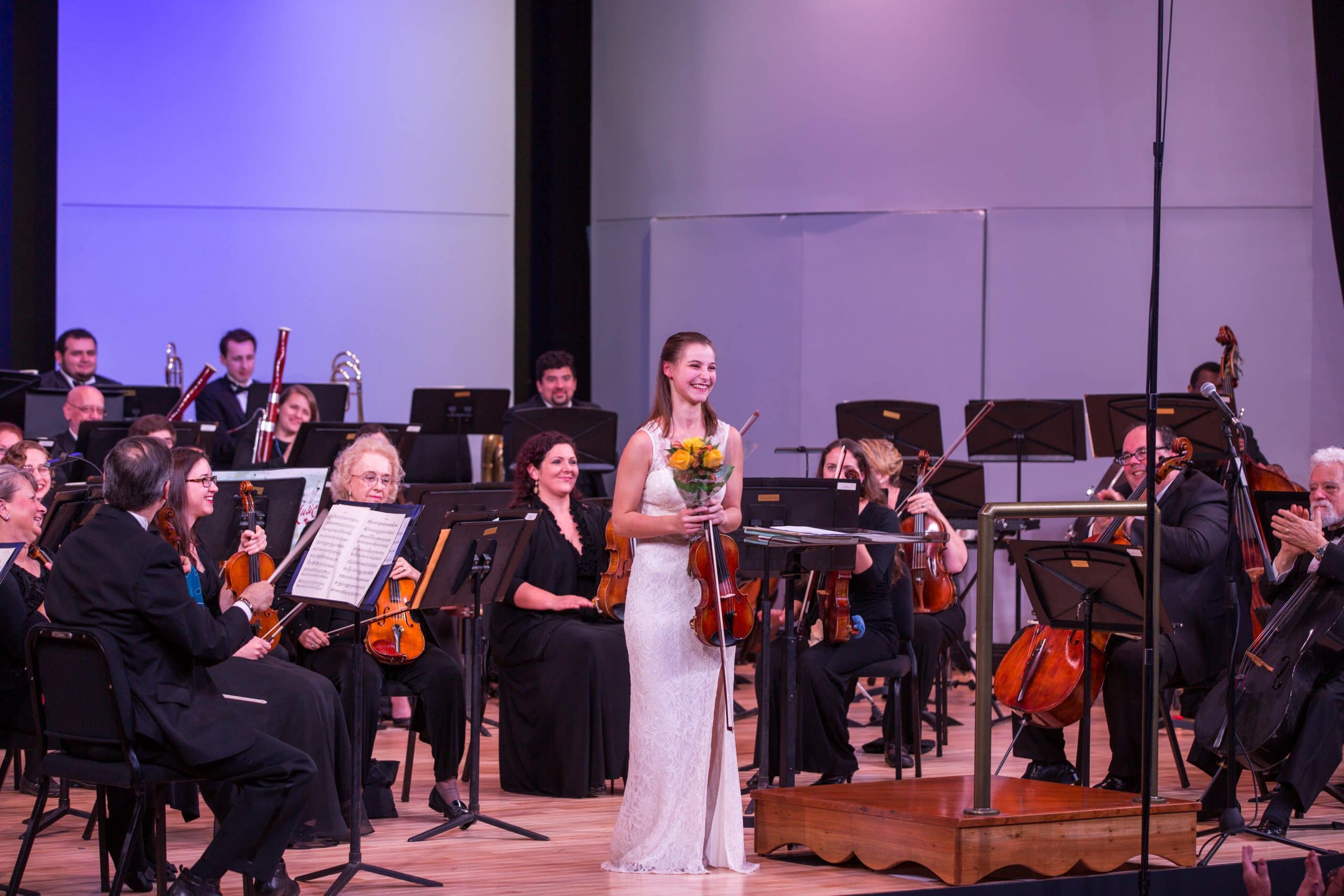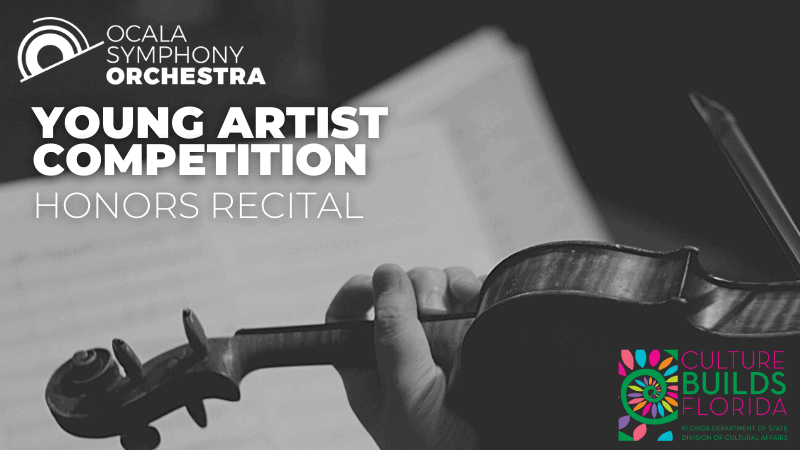 Junior Division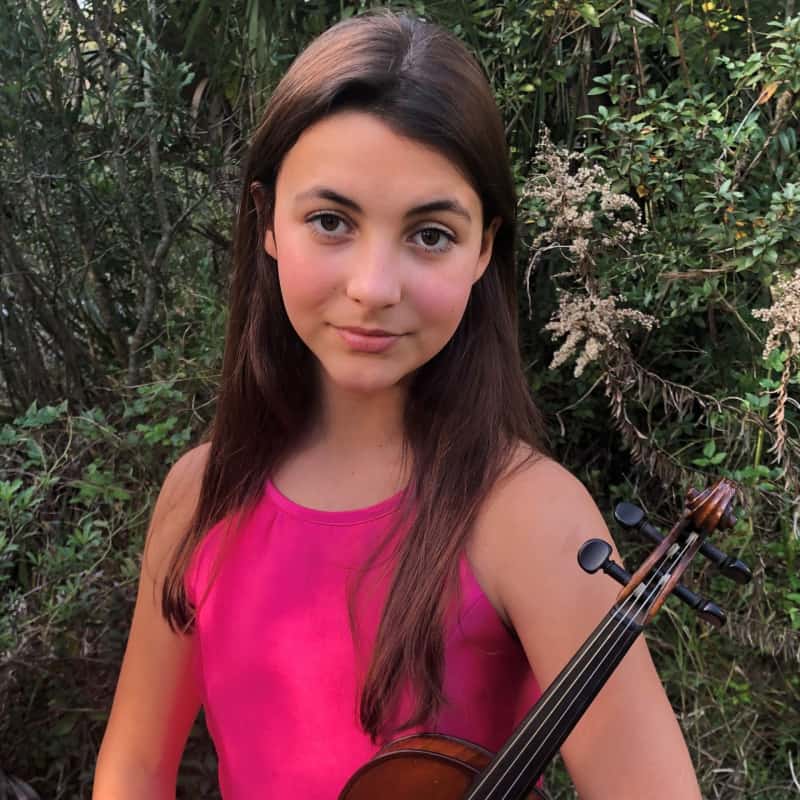 Leila Warren
Leila Warren of Ponte Vedra Beach Florida, student of Sonja Foster, began her violin studies at age 3.  She made her debut at 10, soloing with the University of North Florida (UNF) Orchestra. In 2021, Leila was honored to be named First Place winner of the 2021-22 MTNA Florida Junior Strings Competition for the second consecutive year. She is also First Place winner of the Junior Strings 2021 FMTA Concerto Competition, the 2021 Young Artist Competition for the Jacksonville Symphony Youth Orchestra and the 2021 Gulf Coast Steinway Society Music Competition. Later this month she will also perform as a second time finalist in the Hilton Head Symphony Orchestra Youth Concerto Competition.
Leila is a 7th grade student at Alice B. Landrum Middle School where she is a member of the MathCounts Team, Book Club and Junior Thespians Troupe. She recently participated in the District Junior Thespian Festival where she received all Superior ratings. Leila also dances with North Florida Ballet and this season was delighted to perform in the Nutcracker for the third time at the Florida Theatre.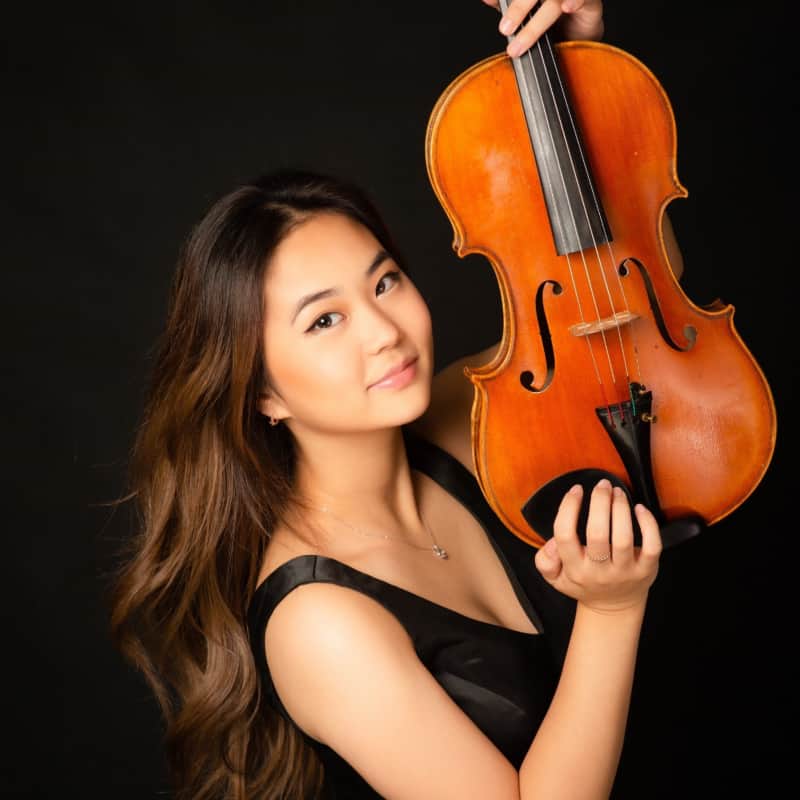 Ashley Park
18-year-old violist, Ashley Park, is in the Math and Science Academy of Palisades Park Jr./Sr. High School in New Jersey. She began her viola journey at the age of 12. Ashley studies under the tutelage of Elizabeth Chang at the Pre-College Division of The Juilliard School. Before learning the viola, Ashley had played the piano for almost 10 years. While studying the piano she has won first prize in the New York International Music Competition. Ashley has performed with the Union City Philharmonic from winning the Hudson Concerto Competition. A couple of viola awards Ashley has won include Manhattan International Music Competition 1st prize and IMM Concorso in Italy 1st prize. Recently, Ashley received a Certificate of Special Congressional Recognition from Congresswoman Grace Meng. She was also a finalist as the only group picked in New Jersey and winner of the Chamber Music Society. Ashley has also performed in a master class for Kerri Ryan, assistant principal violist of the Philadelphia Orchestra. Ashley has also attended Green Mountain Chamber Music Festival for three years prior to participating in the National Youth Orchestra – United States of America in the summer of 2021. In her spare time, Ashley is part of the volleyball team at school.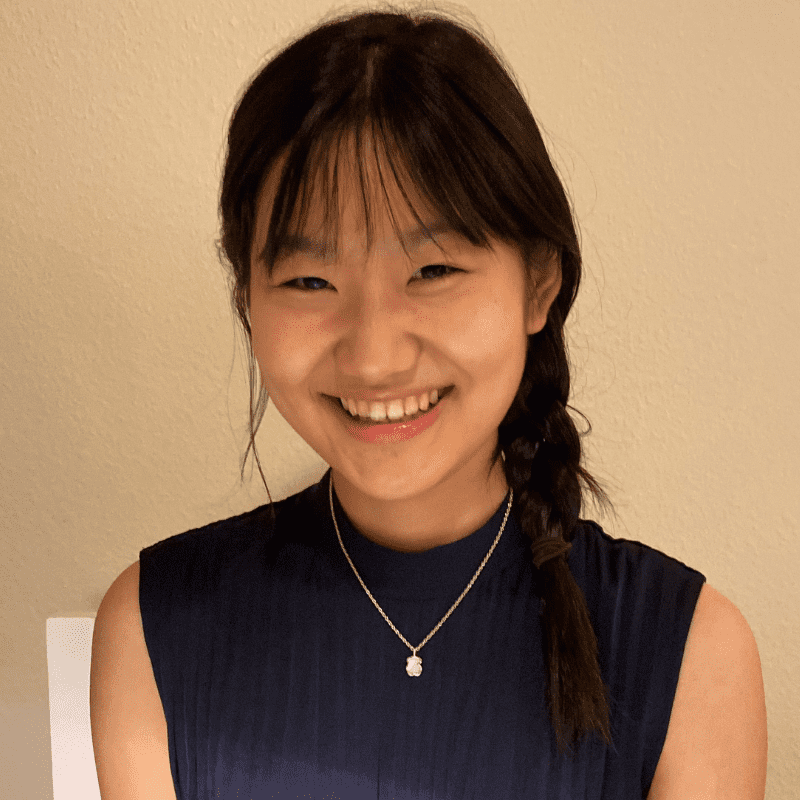 Riko Miyasaka
Riko Miyasaka is currently a cellist at Dr. Phillips High School. She started studying cello with Andreas Manoras at the age of 11 in London, England. Upon moving to Abu Dhabi UAE, she further pursued her passion for music through a number of recitals and concerts with her school's orchestra and the Emirates Youth Symphony Orchestra. Riko received first place in her school's Young Musician Competition in Abu Dhabi, and was honoured to play a solo in the Czech Republic for a summer course. Upon moving to Florida two years ago, she joined FSYO's Symphonic Orchestra and studied with Paul Fleury. At present, she serves as a principal cellist in FSYO and studies with David Bjella.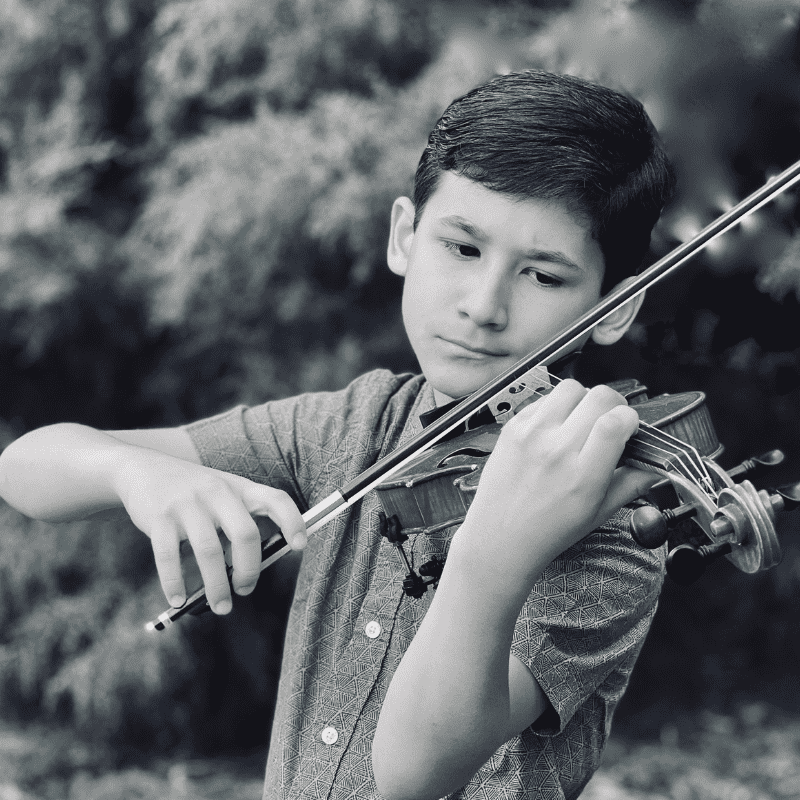 Kye Richardson
Kye began playing the violin at the age of 6 and currently studies with Professor Corinne Stillwell at the FSU College of Music.  He has been a first prize winner of competitions including the Philadelphia International Music Festival Concerto Competition, the Northwest Florida Symphony Orchestra Concerto Competition, the BBCO Young Artist Competition, and the Tallahassee YSO Concerto Competition. He has appeared as soloist with multiple orchestras since the age of 10. This past summer he was selected to attend the Heifetz International Music Institute (HeifetzPEG) and the Greenwood Chamber Music Camp. In October he was featured on NPR's From The Top video series, Daily Joy.
Senior Division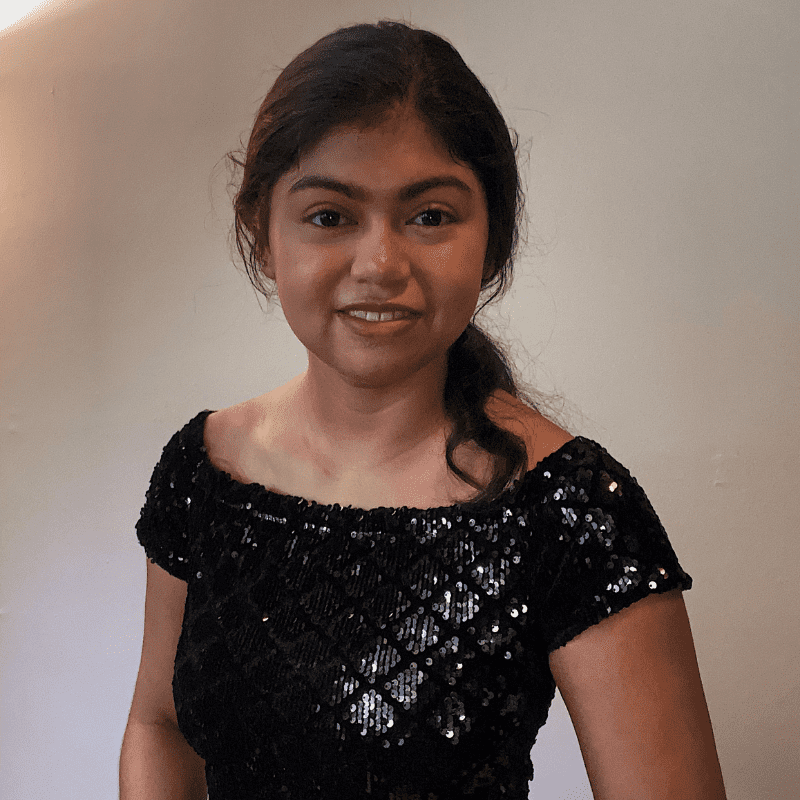 Rachel Nolasco
Rachel Nolasco is a senior at Stetson University majoring in music performance, and a recipient of the Duckwitz Scholarship. Originally from Miami, she grew up in Ocala and was involved in the Ocala Youth Symphony during her high school years. She competed in the OSO Young Artist Competition, and was a finalist in the junior division in 2015, 2016, and 2017. In 2018, she was a winner for the Metropolitan Area Youth Symphony Young Artist Competition and also attended the Interlochen Center for the Arts Summer Camp. During her Junior year at Stetson, she recieved an Honorable Mention in the 2020 Concerto Competition.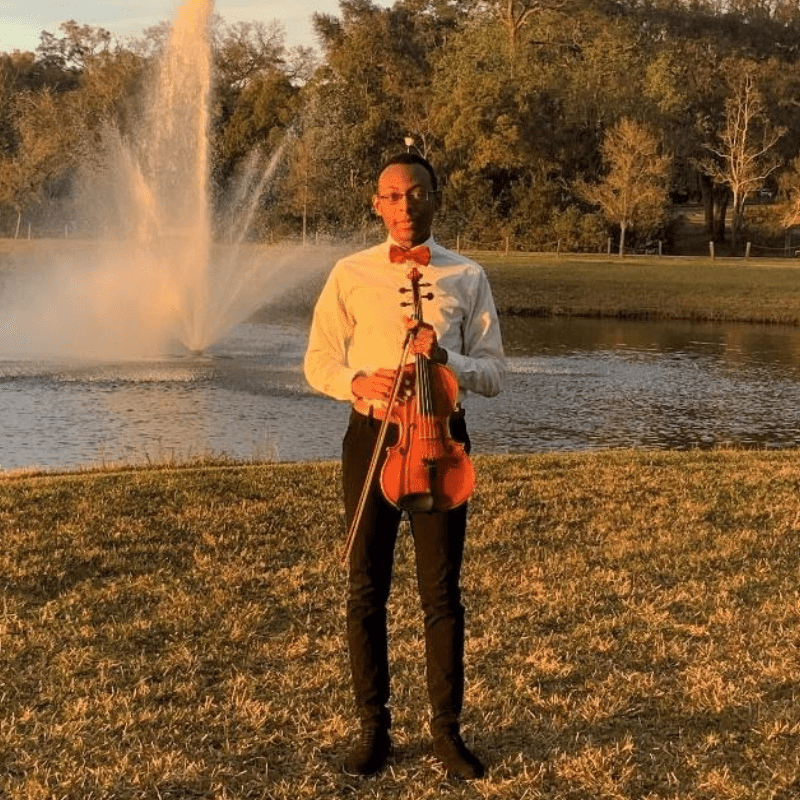 Armando Atanda
Armando Atanda began studying the Viola at the age of 13 and is currently under the tutelage of Dr. Marguerite Richardson as a fourth-year undergraduate at Jacksonville University. He currently holds the position of principal violist in the Jacksonville University Orchestra and serves in the Honors String Quartet. He has performed alongside the Orquesta Sinfonica de Nicaragua and as principal violist with the Jacksonville Symphony Youth Orchestra for two seasons. Armando has recently won the Kings Peak International Music Competition and placed in the Marker and Pioneer International Competition. He was a 2020 winner of the Jacksonville University Orchestra Concerto Competition. He has, furthermore, had the pleasure of performing in masterclasses and working with renowned artists such as Jordan Bak, Stephanie Bear, and the Dover String Quartet. He has attended Brevard Music Center, Cannon Music Camp, Luzerne Music Festival, and Jacksonville University Chamber Music Intensive.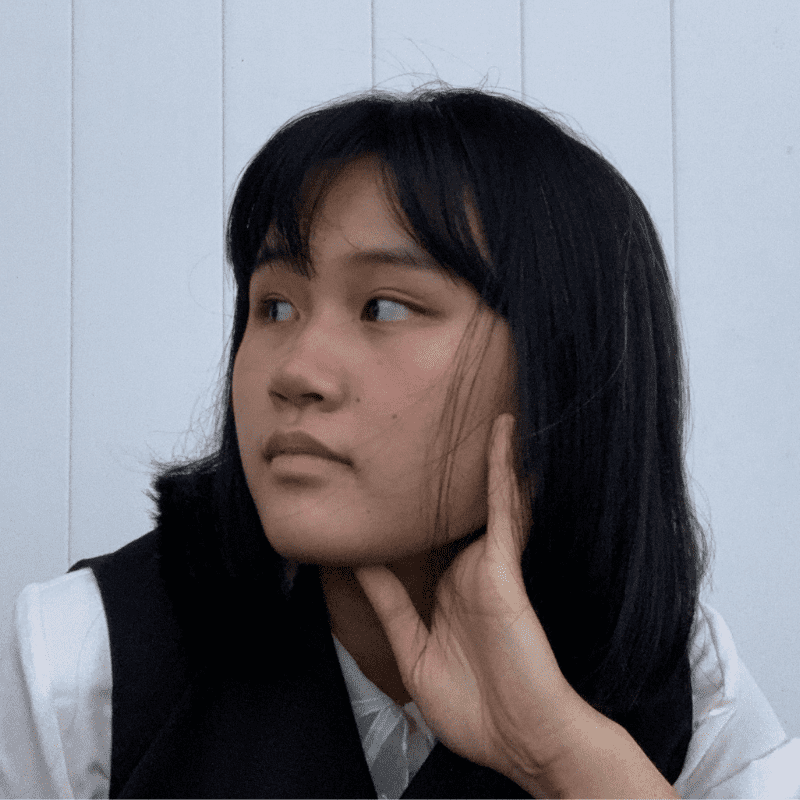 Madison Yan
Madison Yan, a three-year National Chopin Foundation Scholarship recipient, began her piano journey at age five. Under the tutelage of Dr. Irena Kofman, she received first prizes in the highest divisions of Florida Federation of Music Clubs and the Florida State Music Teachers Association. In 2016, Madison won third prize at the International Keyboard Odyssiad® & Festival against pianists of all ages. More recently, Madison placed first in the William Knabe International Piano Competition concerto division and the senior division of the Florida MTNA competition. She was a finalist and winner of the audience prize at the Claudette Sorel International Piano Competition in 2019. Her orchestra debut was in 2017 with the Greater Miami Youth Symphony and later performed with the Alhambra Orchestra of Miami. She has performed in masterclasses with renowned musicians such as Robert McDonald, Dang Thai Son, Antonio Pomp-Baldi, Ewa Poblocka, and others. Madison is currently studying with Kevin Kenner and Santiago Rodriguez at the Frost School of Music in the University of Miami. Outside of music, Madison enjoys photography, dance, and martial arts.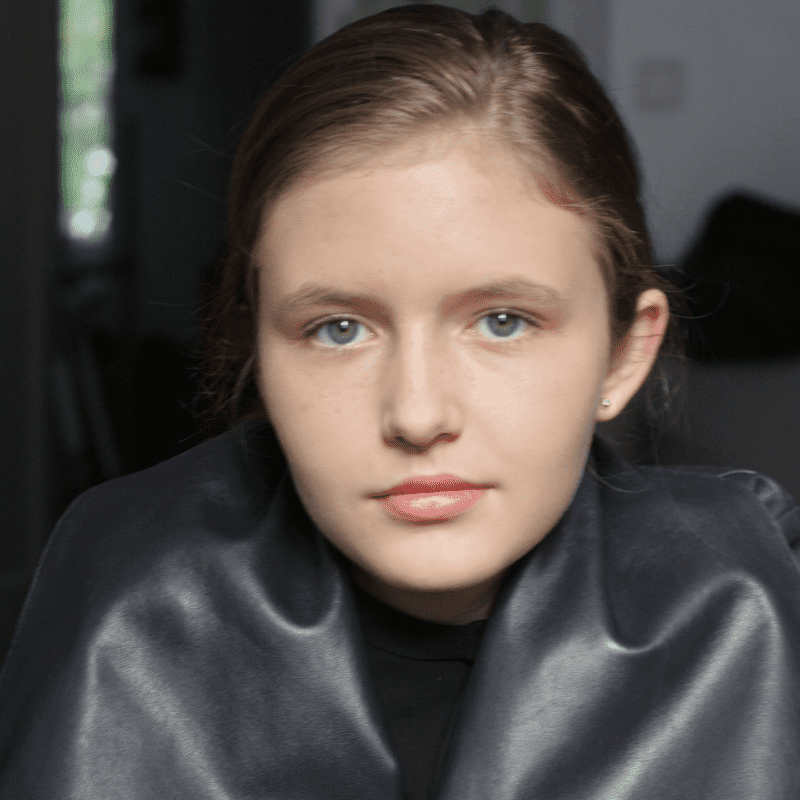 Elisabeth Thomashoff
Elisabeth Thomashoff started piano at the age of four. She has given concerts in the USA, Austria, Germany, Netherlands, and Estonia. Recently, she performed Grieg Concerto with the PBA Symphony Orchestra. Her competitions include 1st Prize PBA Concerto Competition; 1st Prize at Grand Prize Virtuoso International Music Competition in Salzburg, Austria; prizes at International Competitions "Citta Barletta" and "Euterpe" in Italy; finalist at Alhambra Concerto Competition; Honorable Mention at FSMTA Concerto Competition. Elisabeth's past teachers include Dr. Joseph Kingma, Kristina Miller, Professor Stanislaw Tichonow, Professor Vladimir Genin, Professor Johannes Kropfitsch and she currently studies with Dr. Roberta Rust at Lynn Conservatory of Music.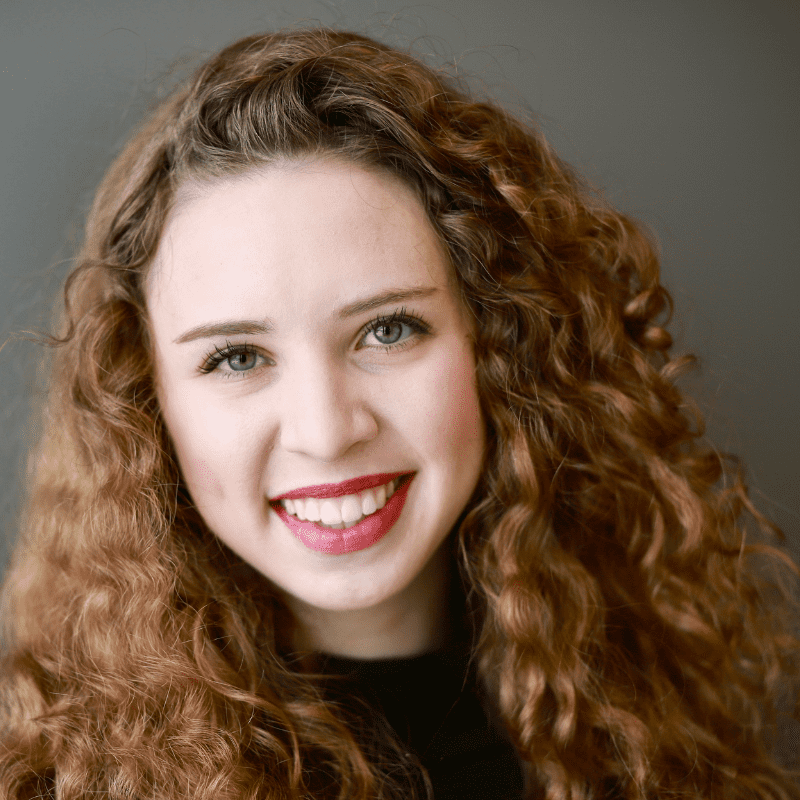 Isabel Springer
Isabel Springer is an American Soprano whose repertoire ranges from Baroque to 21st Century. Recognized for her vibrant and compelling stage presence, Ms. Springer attributes her artistry to her extensive training in both dance and Alexander Technique.
In July 2021, Ms. Springer performed Adina in L'Elisir D'Amore with the Jerusalem Lyric Opera, a role she debuted in 2018 with the Mediterranean Opera Festival. Ms. Springer made her debut with the Jerusalem Symphony Orchestra and was a finalist in the Jerusalem Lyric Opera Competition.
Previous operatic credits include Suor Genovieffa in Suor Angelica and Miss Jessel in The Turn of the Screw with Mannes Opera and recital works include Schumann's Frauenliebe und leben, as well as Poulenc's Fiançailles pour rire. Ms. Springer holds a Master of Music in Voice from Mannes School of Music and a Bachelor of Music from The University of Michigan.
Jacob Wagner
Jacob Wagner is a saxophonist studying at the University of Central Florida. He is in the third year of an undergraduate degree in Music Education. Jacob has been playing saxophone since 9th grade and has been a part of the UM honor band, Broward All-county band, and the UCF Wind Ensemble. Also, Jacob is the soprano saxophone player in the Malachite Sax quartet, which is competing in the MTNA chamber ensemble competition. Jacob hopes to one day have a doctorate degree in saxophone performance and teach at the collegiate level.