The Ocala Symphony Orchestra Young Artist Competition is in it's 31st year!
One of the Ocala Symphony Orchestra's missions is to motivate, encourage and enhance the musical careers of outstanding young musicians. This competition is designed to do just that! We hope you can join us to watch the competition unfold!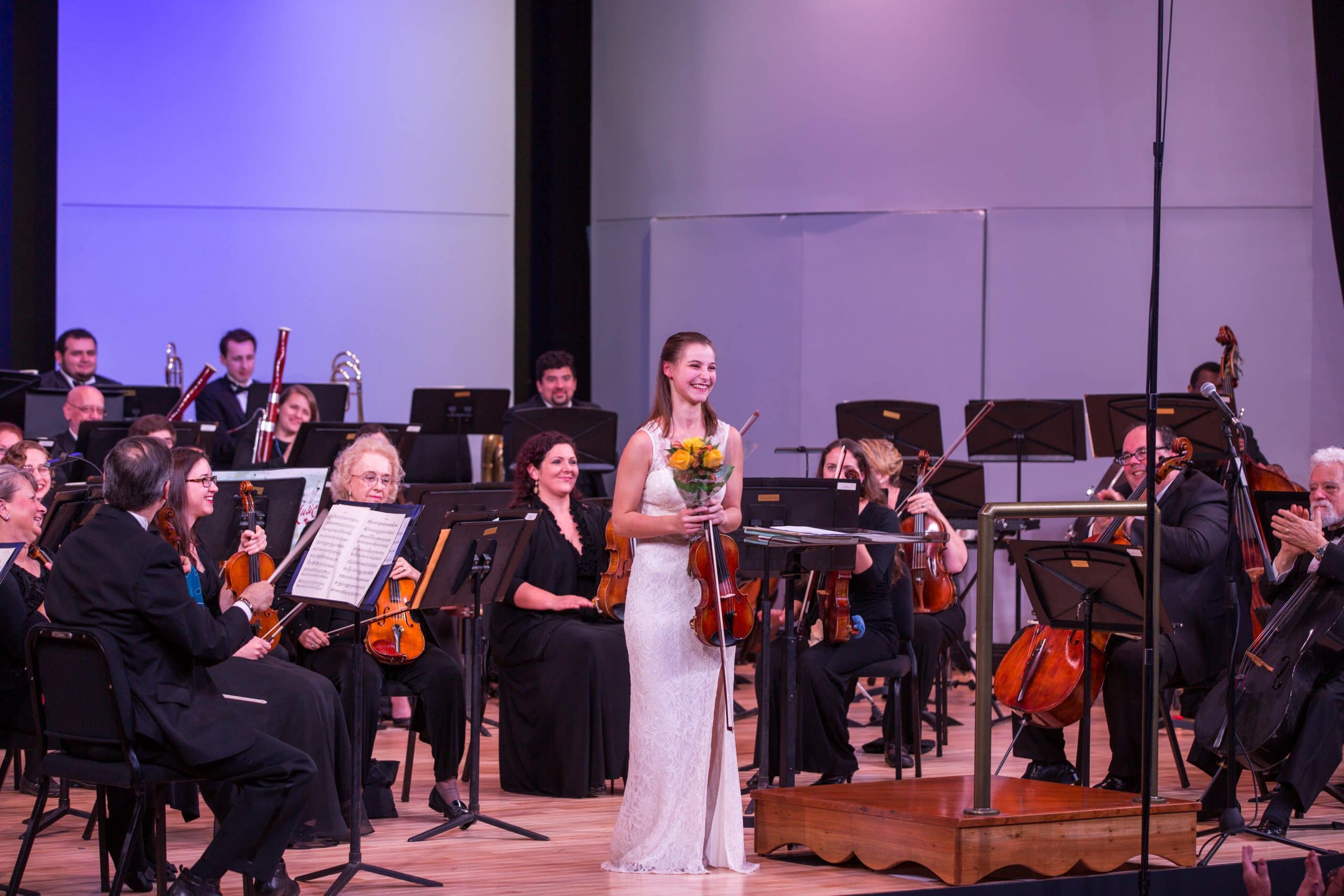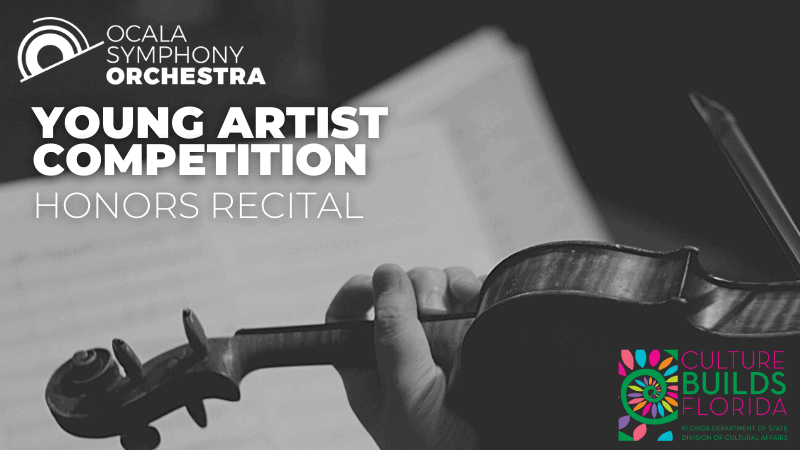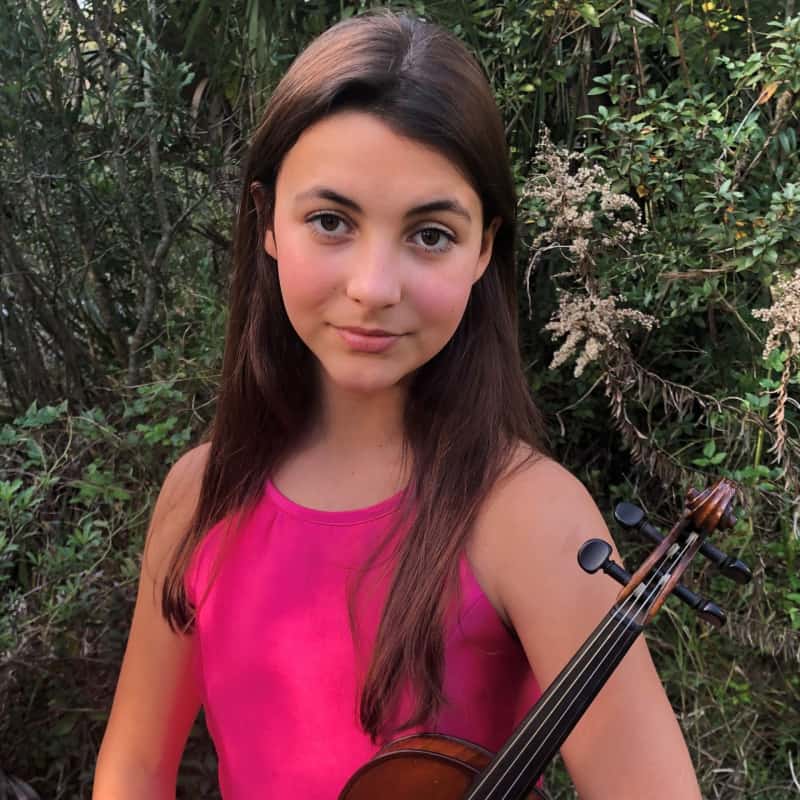 Leila Warren
Leila Warren of Ponte Vedra Beach Florida, student of Sonja Foster, began her violin studies at age 3.  She made her debut at 10, soloing with the University of North Florida (UNF) Orchestra. In 2021, Leila was honored to be named First Place winner of the 2021-22 MTNA Florida Junior Strings Competition for the second consecutive year. She is also First Place winner of the Junior Strings 2021 FMTA Concerto Competition, the 2021 Young Artist Competition for the Jacksonville Symphony Youth Orchestra and the 2021 Gulf Coast Steinway Society Music Competition. Later this month she will also perform as a second time finalist in the Hilton Head Symphony Orchestra Youth Concerto Competition.
Leila is a 7th grade student at Alice B. Landrum Middle School where she is a member of the MathCounts Team, Book Club and Junior Thespians Troupe. She recently participated in the District Junior Thespian Festival where she received all Superior ratings. Leila also dances with North Florida Ballet and this season was delighted to perform in the Nutcracker for the third time at the Florida Theatre.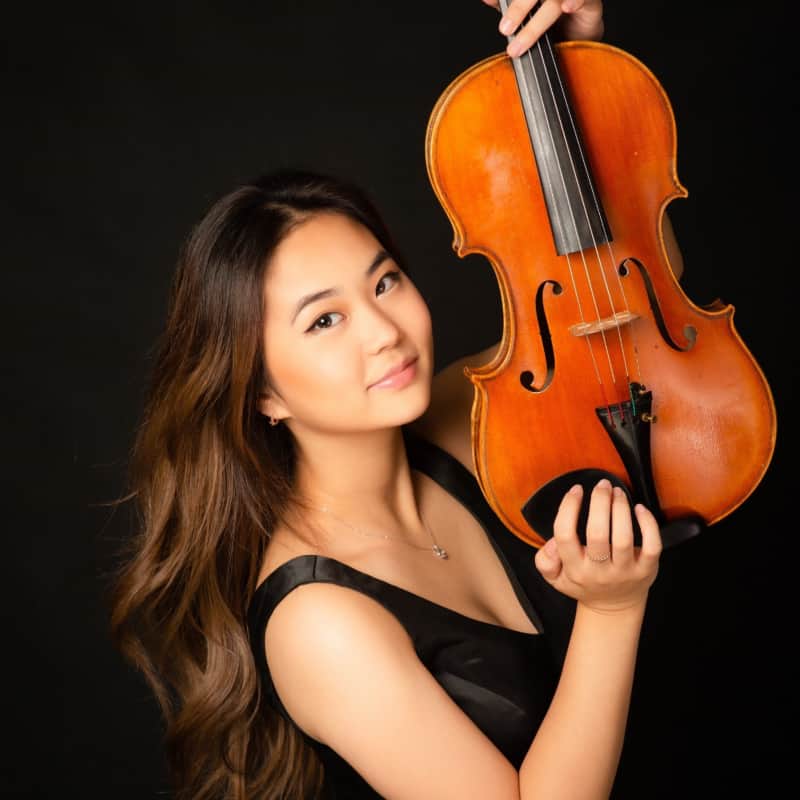 Ashley Park
18-year-old violist, Ashley Park, is in the Math and Science Academy of Palisades Park Jr./Sr. High School in New Jersey. She began her viola journey at the age of 12. Ashley studies under the tutelage of Elizabeth Chang at the Pre-College Division of The Juilliard School. Before learning the viola, Ashley had played the piano for almost 10 years. While studying the piano she has won first prize in the New York International Music Competition. Ashley has performed with the Union City Philharmonic from winning the Hudson Concerto Competition. A couple of viola awards Ashley has won include Manhattan International Music Competition 1st prize and IMM Concorso in Italy 1st prize. Recently, Ashley received a Certificate of Special Congressional Recognition from Congresswoman Grace Meng. She was also a finalist as the only group picked in New Jersey and winner of the Chamber Music Society. Ashley has also performed in a master class for Kerri Ryan, assistant principal violist of the Philadelphia Orchestra. Ashley has also attended Green Mountain Chamber Music Festival for three years prior to participating in the National Youth Orchestra – United States of America in the summer of 2021. In her spare time, Ashley is part of the volleyball team at school.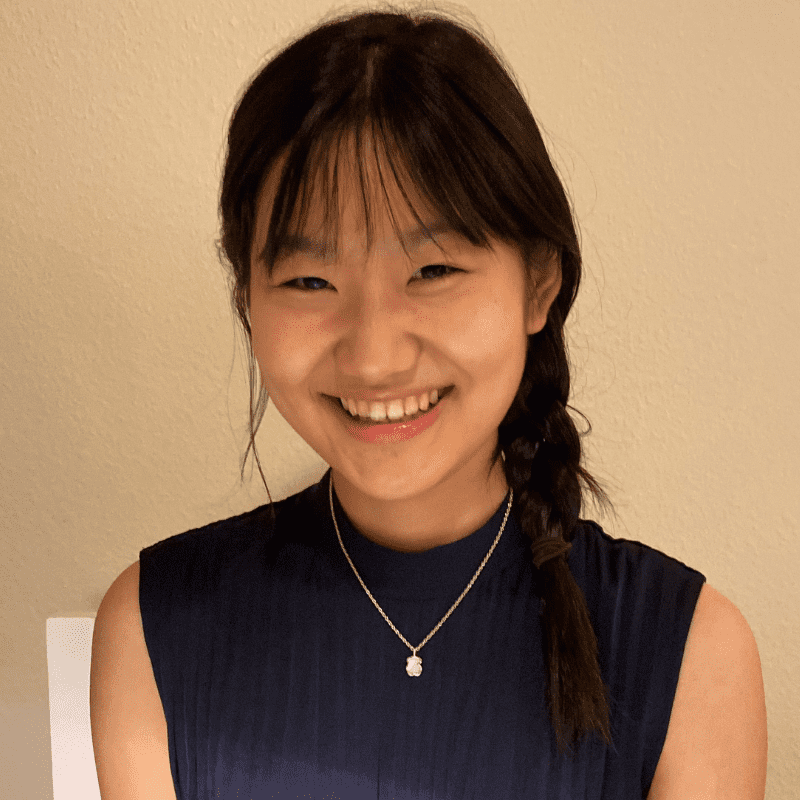 Riko Miyasaka
Riko Miyasaka is currently a cellist at Dr. Phillips High School. She started studying cello with Andreas Manoras at the age of 11 in London, England. Upon moving to Abu Dhabi UAE, she further pursued her passion for music through a number of recitals and concerts with her school's orchestra and the Emirates Youth Symphony Orchestra. Riko received first place in her school's Young Musician Competition in Abu Dhabi, and was honoured to play a solo in the Czech Republic for a summer course. Upon moving to Florida two years ago, she joined FSYO's Symphonic Orchestra and studied with Paul Fleury. At present, she serves as a principal cellist in FSYO and studies with David Bjella.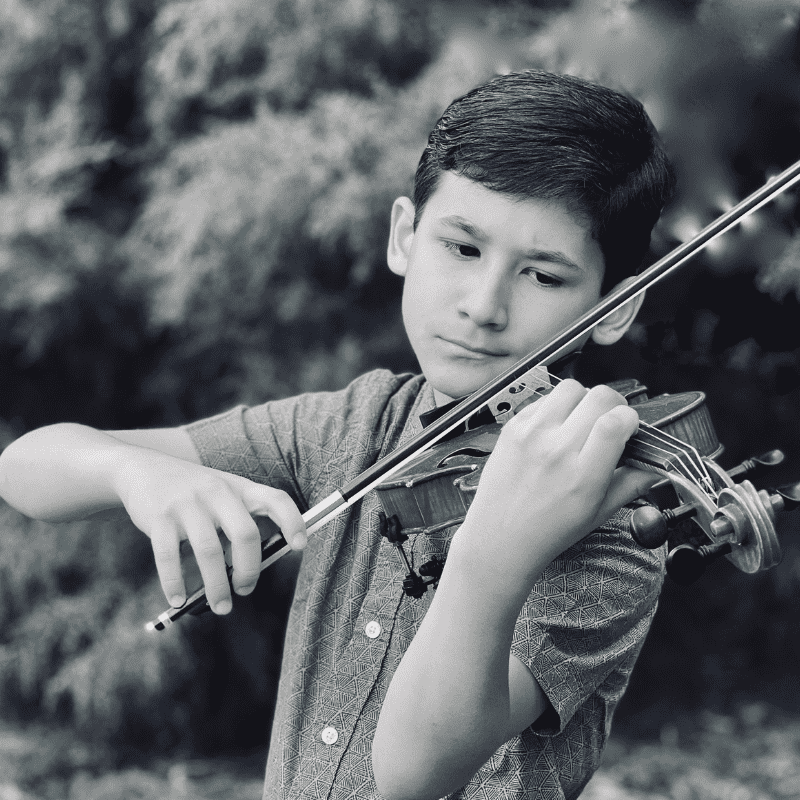 Kye Richardson
Kye began playing the violin at the age of 6 and currently studies with Professor Corinne Stillwell at the FSU College of Music.  He has been a first prize winner of competitions including the Philadelphia International Music Festival Concerto Competition, the Northwest Florida Symphony Orchestra Concerto Competition, the BBCO Young Artist Competition, and the Tallahassee YSO Concerto Competition. He has appeared as soloist with multiple orchestras since the age of 10. This past summer he was selected to attend the Heifetz International Music Institute (HeifetzPEG) and the Greenwood Chamber Music Camp. In October he was featured on NPR's From The Top video series, Daily Joy.