Join us for an evening of female-driven, hyper-colorized original music rooted in early blues, jazz, soul, and rock!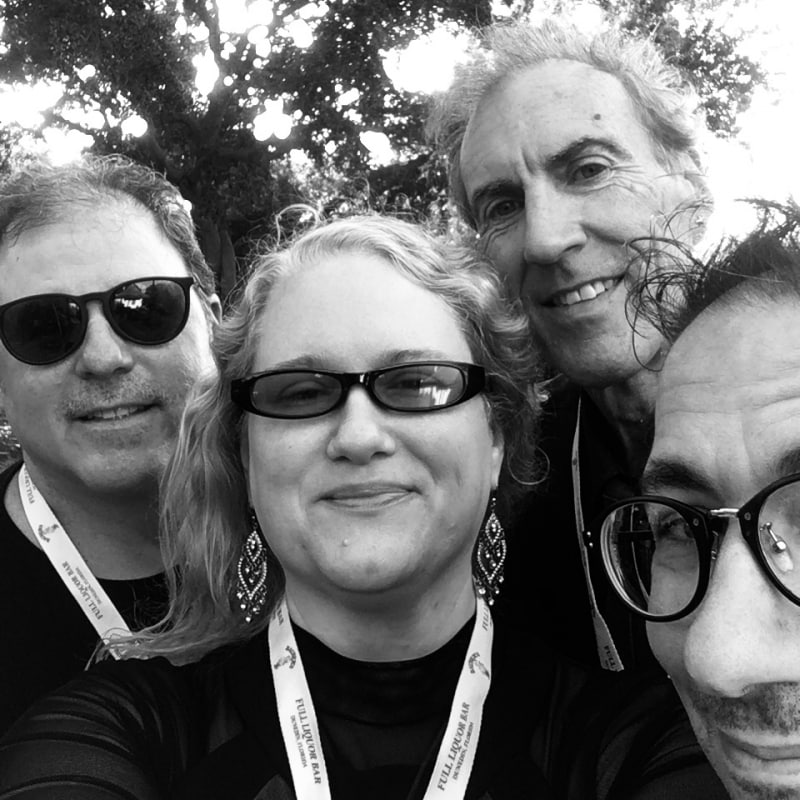 Julie Black & Her Band
Performers
Julie Black performs creative, original, no-compromise music. She's a critically-acclaimed, award-winning, grant-supported artist, and a kindred spirit of free and fiery souls. Her soulful voice, intuitive approach, and fiery emotional intensity conjure up live performances that are passionate and profound. Deeply-rooted influences like Solomon Burke and Etta James flavor her sound, as do elements of blues, jazz, soul, swing, and rock. Her personal story is deep, complex, and inspiring. Julie Black is an artist unconfined who reaches out to the universe and finds inspiration everywhere. She's lit up the stage at Clearwater Jazz Holiday, Clearwater Sea Blues Festival,  Dunedin Wines the Blues,  Chasco Fiesta, Pasco Pride, and many other major festivals. She appears regularly on television and radio, and can be heard at great venues like the House of Blues, Zenfinitea, and Blur. She's charted on Sirius XM, gets worldwide airplay on jazz, blues, and rock stations, and was even up for a Grammy nomination for songwriting. 
Dave Eichenberger is an innovative guitarist & composer who creates sounds that are vast and dramatic, bringing to mind endless oceans and outer space. Inspired by ambient music pioneers Robert Fripp and Brian Eno. Dave has taken his own place in the ambient music world. His latest solo release UBU includes 8.5 hrs of ambient soundscapes to help listeners regain focus and balance. He has released over 55 albums, from the ambient looping of Digital Mythology to the acoustic finery of Christmas Past; was awarded a grant from the National Endowment for the Arts and the Cultural Affairs Division of the State of Florida; and was commissioned by the Dali Museum in St. Petersburg to create the music for their Dali & Da Vinci walking tours. In addition, he is a music educator and writes extensively for legendary pickup & pedal manufacturer Seymour Duncan. 
Drummer Frank Timpanelli is a passionate player who's refined his craft through decades of live shows and intense training. Inspired by greats like; Steve Gadd, Jeff Porcaro, Vinnie Colaiuta,  Dave Weckl & Gene Krupa, Frank served in the U.S. Marine Band, trained with Jeff Porcaro (of Toto) at California's Percussion Institute of Technology, and appeared in Clint Eastwood's film Heartbreak Ridge. He has worked with legends like Mickey Rooney, June Valli, Frank Gorshin (The Riddler from Batman), Rosalyn Kind, and Carol Channing. 
Graeme Currie is the heavy-hitting bassist for Julie Black. An award-winning musician, he hails from the country of South Africa and has worked with an extensive array of notable music projects around the world. 
Sponsors