Free online broadcast! Tune in at ReillyArtsCenter.com/live to view the broadcast live on our Website, learn more about the band, check out our full list of upcoming performances, and to check out our past performances!
Formed in 2018 by two University of Florida music professors from different areas, this eclectic trumpet and Brazilian guitar/vocal duo features classical transcriptions, Brazilian songs, jazz, and more as you have never heard them before. Since their founding, they have performed at UF as well as done a couple of tours to Spain. This duo is excited to play their set for the North Florida community, so enjoy an hour of fun, virtuosic, and beautiful music.
Check out Molly Maguire's of Ocala! They have delicious sandwiches, healthy salads and curbside pickup!
17 SW 1st Avenue Ocala, FL 34471 | (352) 401-0206 | Hours: 11 AM to 2 PM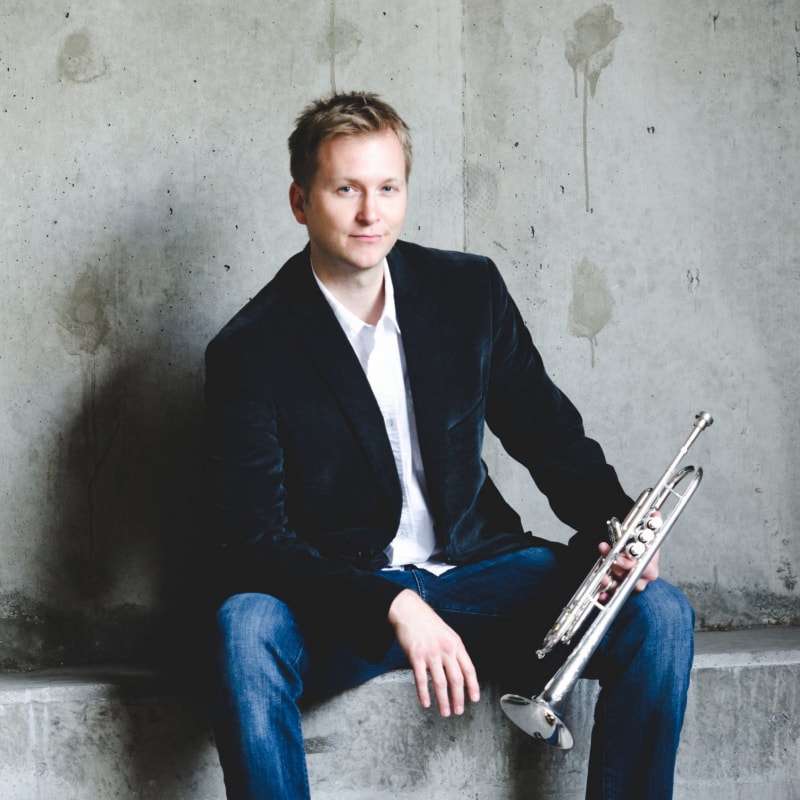 Randy Lee
From Carnegie Hall to the Hollywood Bowl, trumpeter Randolph Lee has performed in some of the world's most prestigious concert venues, giving appearances throughout North America, Europe, and Asia. Spanning a career as a soloist, teacher, and a recording artist, he can be heard on Deutsche Grammophon, Centaur Records, Tantara Records, international television and radio broadcasts, albums, television shows, commercials, video games, and movies.
Randolph Lee has performed as a soloist in Carnegie Hall, premiered new works, and presented guest artist recitals at various universities. A collaboration with Columbian composer and pianist Mauricio Arias brought about the creation of a new concerto for trumpet, piano, and orchestra titled Rapsodia Camaleonica, as well as its world premiere and Carnegie Hall debut. A new cantata for trumpet and choir titled The Mystic Trumpeter was also written for Randolph by Anthony Maglione; and after giving its premier, he recorded it on Centaur Records (to be released in 2015). Other solo appearances with various ensembles include the Bells at Temple Square, Salty Crickets Composers Colletive, Azlo Orchestra, Scottsdale Musical Arts Orchestra, Academy of St. Barnabas on the Desert, ASU Schola Cantorum, UCLA Philharmonia, UCLA Brass Ensemble, UCLA Symphonic Band, BYU Synthesis jazz band, as well as high school and community bands.
As an orchestral trumpeter and collaborator, Randolph Lee has performed with the Los Angeles Philharmonic, Utah Symphony Orchestra, Hong Kong Sinfonietta and Opera Hong Kong as guest principal trumpet, Tucson Symphony Orchestra as substitute principal trumpet, Orchestra at Temple Square with the Mormon Tabernacle Choir as principal and section trumpet, Philip Glass Ensemble, Utah Festival Opera and Musical Theatre, Utah Wind Symphony, Phoenix Chorale, Phoenix Boys Choir, Salt River Brass as principal solo cornet, Scottsdale Arts Orchestra as principal trumpet, Utah Regional Ballet, and various chamber ensembles including the Potsdam Brass Quintet.
Prior to the University of Florida, Dr. Lee served as Visiting Assistant Professor of Trumpet at State University of New York Potsdam and has taught at Arizona State University, University of California Los Angeles, Brigham Young University, BYU – Idaho, and has given clinics at various high schools and middle schools. He holds degrees from BYU (BA), where he studied with David Brown, UCLA (MM) with Jens Lindemann, and ASU (DMA) under the tutelage of Regents' Professor David Hickman. Other teachers include K. Newell Dayley, Nick Norton, Donald Green, and Jay Posteraro. When not performing or teaching, he enjoys spending time with his beautiful wife and daughters.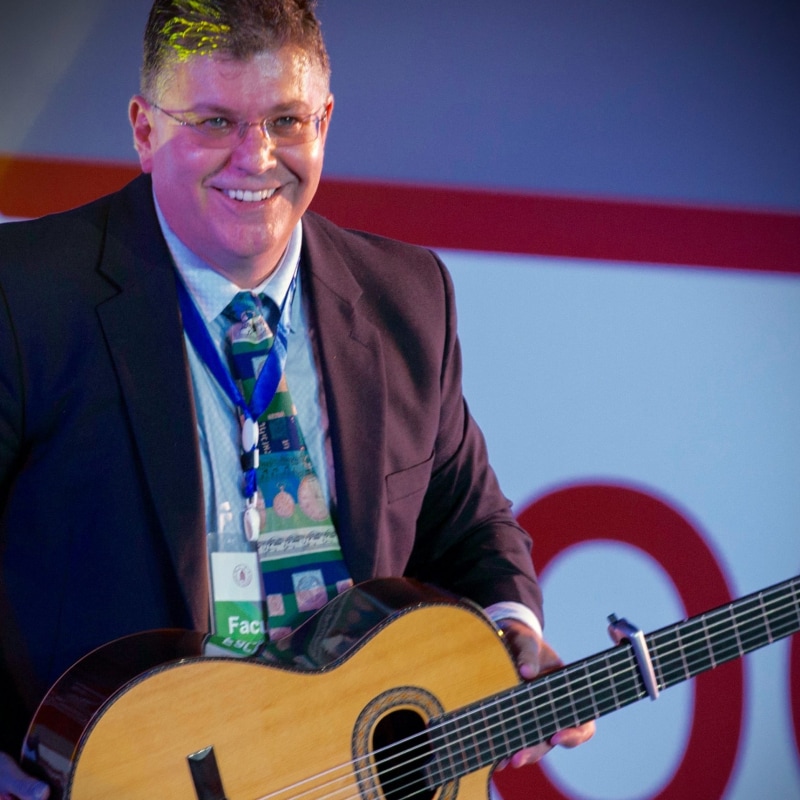 Welson Tremura
Welson Tremura (musicologist – guitarist – singer) is a Ph.D. in musicology-ethnomusicology from Florida State University and currently serve as a Professor in the School of Music and the Center for Latin American Studies at the University of Florida. Dr. Tremura's main research focuses on music and religion as expressed in folk Catholicism traditions of folia de reis or the Three Kings celebration in Brazil. Additional research areas include the usage of digital technology in performance and global technology and the inclusion of world music as a core discipline and collaborative method for teaching and collaboration. Combining his classical guitar and his voice, Dr. Tremura triumphant performances includes performance halls in the USA such as the Carnegie Hall in New York City and DeBartolo Performing Arts Center in Notre Dame, Indiana. Internationally Dr. Tremura maintains an active performance and academic schedule and has performed and given lectures in Brazil, China, Mexico, Guatemala, United States, India, Spain, Italy, Germany, and New Zealand. Dr. Tremura has been consistently praised by music critics and audiences for his interpretation of the most acclaimed bossa nova songs and his guitar compositions.
Sponsors