The Ocala Symphony Orchestra Young Artist Competition is in it's 32nd year!
One of the Ocala Symphony Orchestra's missions is to motivate, encourage and enhance the musical careers of outstanding young musicians. This competition is designed to do just that! We hope you can join us to watch the competition unfold!
Subscribers will receive a code to purchase free tickets.
Senior Division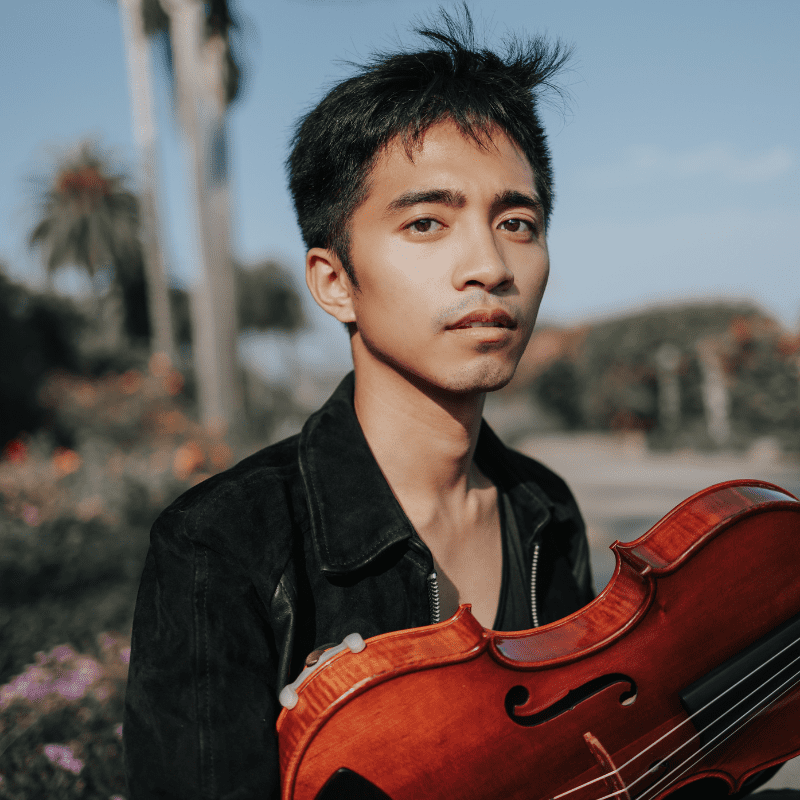 Jay Julio
(25) Viola
From Uniondale, New York, first-generation Filipino-American Jay Julio (25) began studying music formally at the age of 14; since then, Jay has been recognized in national competitions held by the National Federation of Music Clubs, the Music Teachers National Association, and the YoungArts Foundation. Festival appearances include the Thy, Pacific, Spoleto, and Aspen Music Festivals (the latter as a New Horizons Fellow), as well as the New York String Orchestra Seminar and Music Academy of the West. Jay is grateful for crucial support in recent years from the Virtu Foundation, the American Viola Society, the FilAm Music Foundation, and the WeInspire Foundation, which named Jay a WeInspire Ambassador for justice work in 2021. Jay was a full-scholarship student at the Manhattan School of Music (BM) and the Juilliard School (MM), studying with Karen Ritscher, Misha Amory, Matthew Lipman, and Heidi Castleman, and has recently joined the Opera Philadelphia Orchestra as their Assistant Principal Viola.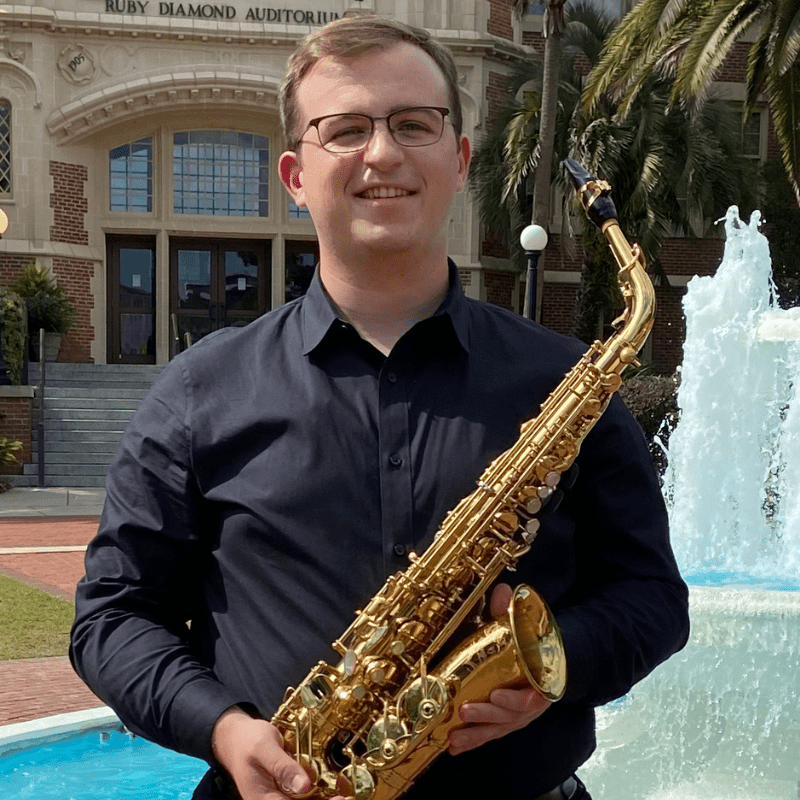 Owen Nichols
(24) Saxophone
Owen Nichols (24) is a saxophonist and educator from Succasunna, New Jersey. Comfortable in solo, chamber, and large ensemble settings, he brings diverse and varied experience to every performance. Recent engagements include performances at regional and national conferences, and locally with the Tallahassee Civic Chorus pianist Rachel Bennett. Dedicated to teaching, Owen also maintains a private studio and has presented clinics in states all along the east coast. Owen is a student of Dr. Geoffrey Deibel at Florida State University, and holds undergraduate degrees from the Hartt School where he studied with Profs. Carrie Koffman and Rob Wilkerson.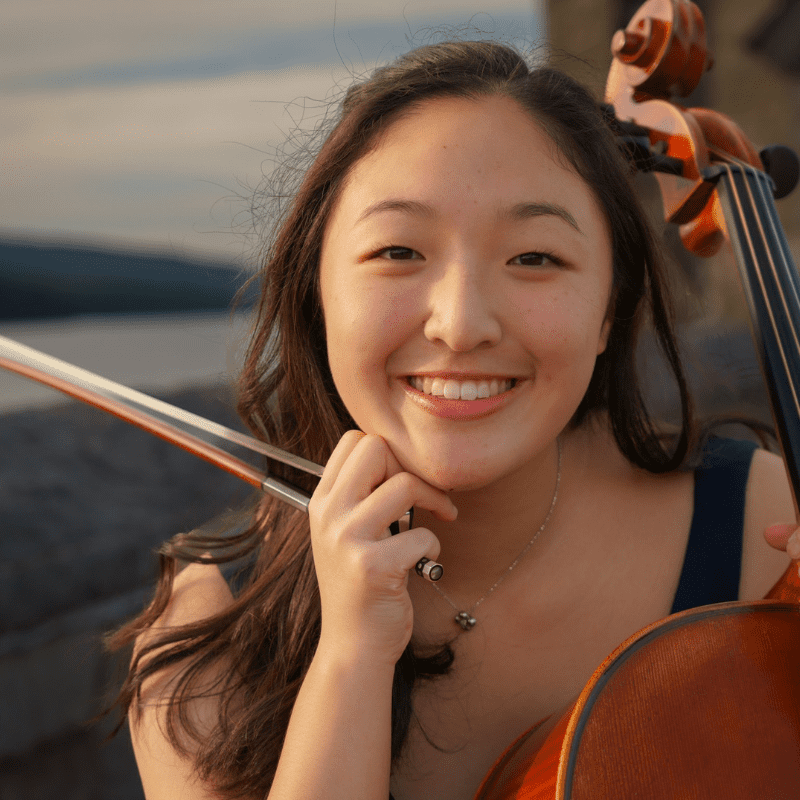 Lillian Yim
(20) Cello
Cellist Lillian Yim (20) is a versatile musician striving to instill a love for music to her audiences through various performances as soloist, chamber, and orchestral musician.  Lillian made her debut as soloist at the age of 17 where she performed with the Farmington Valley Symphony Orchestra (FVSO) as the winner of the Hartford Music Teachers Alliance Concerto Competition. This spring, Lillian is looking forward to playing Tchaikovsky's Rococo Variation with the Nutmeg Symphony Orchestra as the winner of their concerto competition. Lillian is an avid orchestral and chamber musician, and served as principal and assistant principal cellist of the New England Conservatory Philharmonia and the Tanglewood Young Artists Orchestra. She was also selected for the New York String Orchestra Seminar and performed in Carnegie Hall. While at NEC, Lillian's quartet was honored to perform the entire Beethoven String Quartet Op. 74, No. 10 in Jordan Hall at NEC as part of the Borromeo String Quartet's Beethoven Quartet Seminar. Lillian studies at the New England Conservatory of Music under the tutelage of Yeesun Kim as a recipient of the Cornelia Lombard Scholarship, a named award at NEC, and the Dean's Scholarship.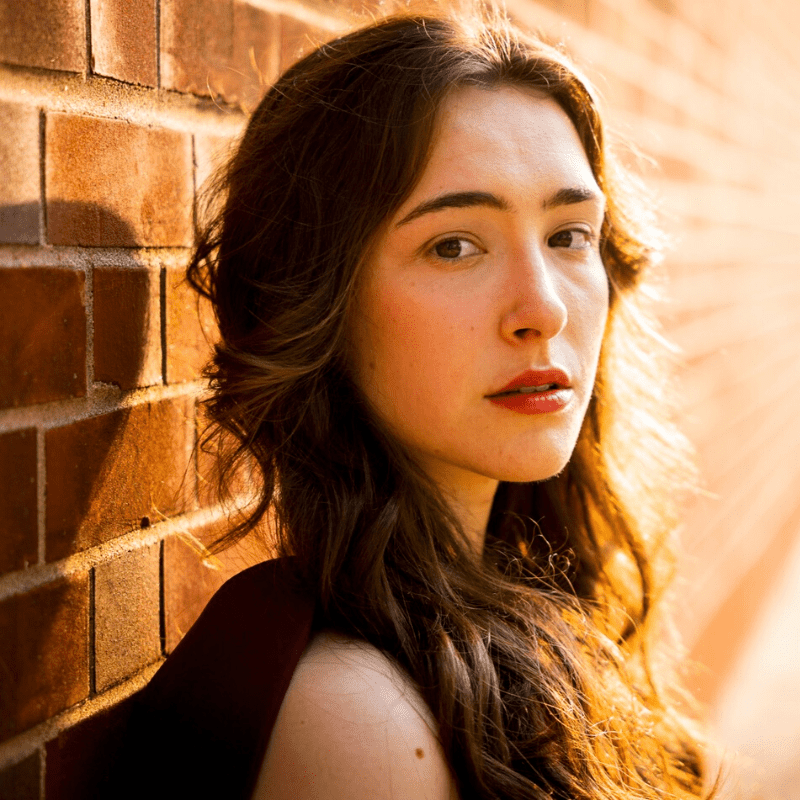 Jordan McCready
(21) Mezzo-Soprano
Jordan McCready (21) is currently a Senior Voice and Psychology major at Drake University studying under Leanne Freeman-Miller. She participates in several programs including the Drake Chamber choir and Mixed choir, Drake Opera and Opera Scenes Program. Most recently she has participated in the Summer SongFest program dedicated to the study and cultivation of art song, and in the upcoming spring you will find her performing as Hansel in Drake Universities production of Hansel and Gretel. After graduation Jordan plans to attend a graduate program and work for her masters in Voice Performance. In addition to her musical endeavors Jordan is very passionate about the outdoors and conservation. She enjoys many activities such as backcountry skiing, nordic skiing, hiking, climbing, and mountaineering.
Junior Division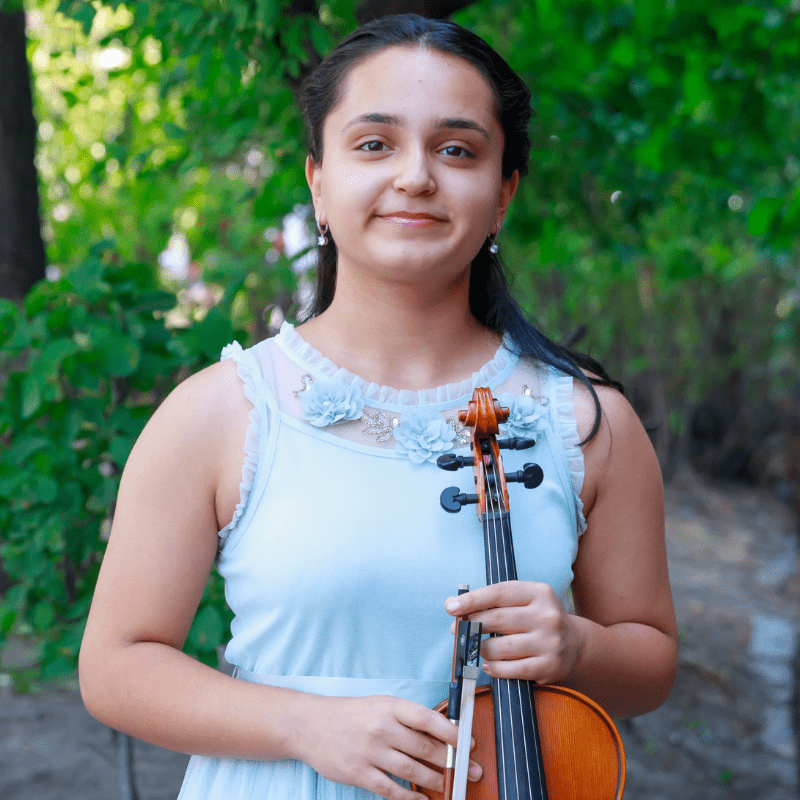 Sophie De
(16) Violin
Sophie De (16) began playing the violin at the age of six at a music school in Armenia. She currently is a Dual Enrolling Junior in high school and holds the title of concertmaster in the Alachua County Youth Orchestra. She was also the concertmaster of the Super String Orchestra conducted by Itzhak Perlman. Besides having exceptional academic grades, Sophie has won numerous competitions around the world – in Ukraine, Slovenia, Poland, Malta, Serbia, Armenia, Belgium, and Switzerland. She has First Prizes from the State Concerto Competition by the FSMTA, the Solo Instrumental division of the International Festival Project "Kaleidoscope of Talents" in Poland, and the Junior String Competition in Florida State by the MTNA. Sophie is also a winner in the violin concerto, solo, ensemble, and fiddle categories of the FFMC competition. She was a First Prize winner, gold medalist and an outstanding instrumental soloist at the 4th Annual Sacred Music Florida Competition. In 2021, Sophie received the Best Violinist Award in the "Debut" Talent Development Masterclass Program in Armenia. She currently works with Jennifer Guzman, Stephen Fine, Eduard Tadevosyan, Aram Asatryan, and Nina Ter-Nikoghosova.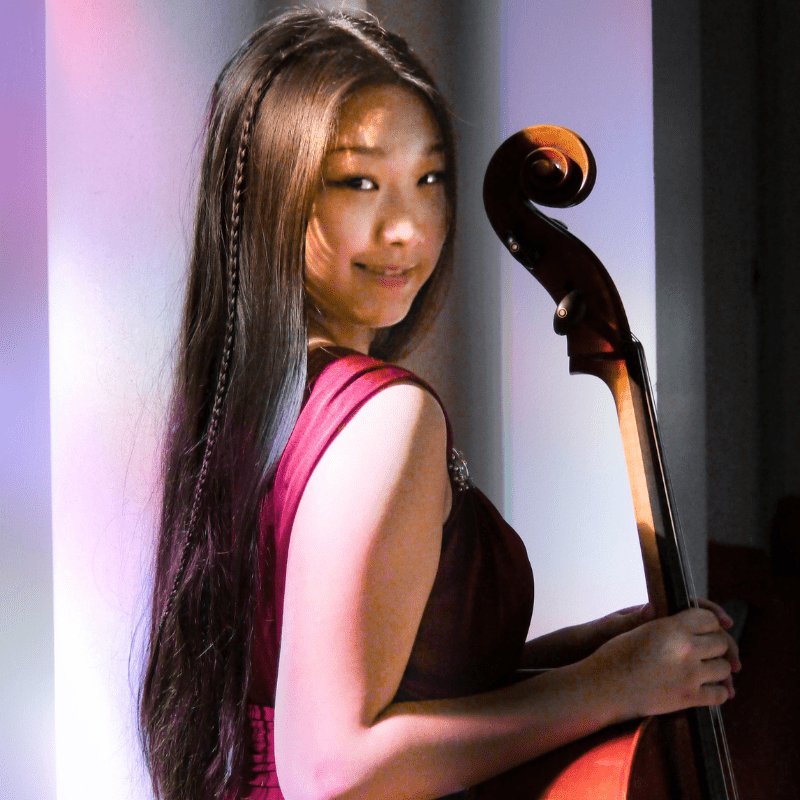 Rianne Lee
(15) Cello
Rianne Lee (15) is a homeschooled sophomore from Orlando, Florida. She began her cello studies at the age of 8 and has received many solo and concerto awards from the Florida Federation of Music Clubs Junior Convention, where she was invited to perform as a soloist in their ceremony in 2022. Rianne is a member of the Florida Symphony Youth Orchestras, and has participated in summer programs such as the MasterWorks Festival and the OPO Summer Music Camp on scholarship. She has also performed in a masterclass with David Kim, concertmaster of the Philadelphia Orchestra. Rianne is currently a student of Elise Jimenez at the Saint Andrew's Conservatory of Music, where she also studies pipe organ with Dr. Terry Yount.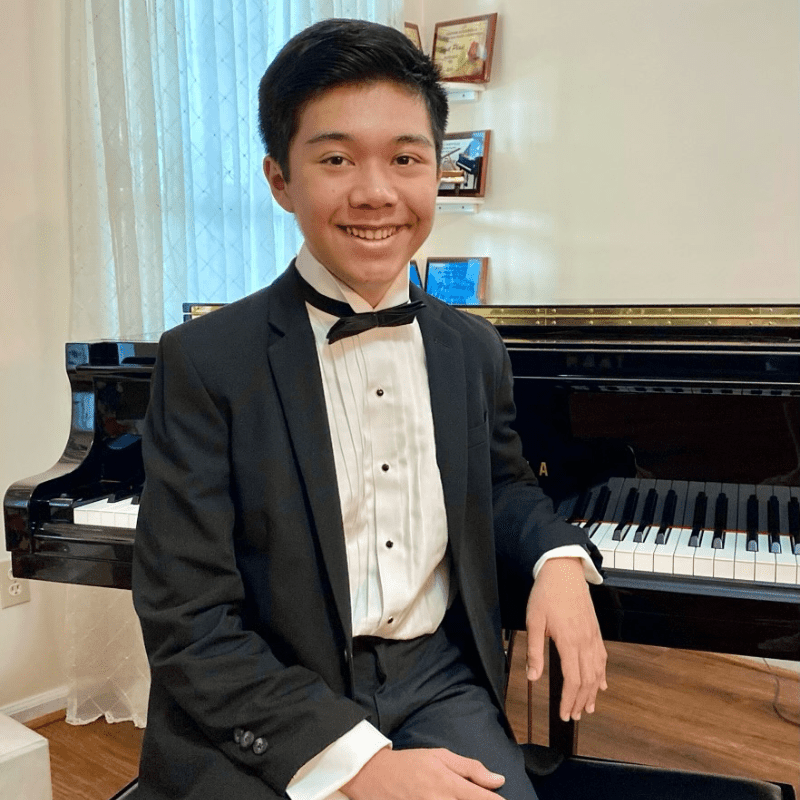 Matthew Phan
(16) Piano
Matthew Phan (16) of Jacksonville, Florida, is a junior at Bishop Kenny High School. He currently studies piano with Peggy Edwards; his former teacher is Mary Lou Krosnick. He has won awards at the local, state, and national levels. In 2015 and 2016, Matthew was a second place winner in the American Protégé International Piano Competition and performed twice at Carnegie Hall's Weill Recital Hall in New York City. Matthew has won in the annual Florida Federation of Music Clubs piano solo and concerto categories since 2015 and first place in the Greater Jacksonville Piano Competition since 2016. He is a three time first place winner of Friday Musicale's Outstanding Young Pianists Competition in the solo, concerto, and ensemble categories and performed in the winners' concert. In 2017, Matthew won first place in the Florida State Music Teachers Association Junior Piano Concerto Competition. In 2019, he won first place in the Orlando Steinway and Sons Division II Piano Competition. In 2020, Matthew was named First Place winner of Florida's Music Teachers National Association Junior Piano Performance Competition and the Junior Chopin Prize. In 2021, he was named a recipient of the National Chopin Foundation Scholarship. He won first place in the 2022 Florida State Music Teachers Association Senior Concerto Competition. In 2022, he was named First Place winner of Florida's Music Teachers National Association Senior Piano Performance Competition and the Senior Chopin Prize. Most recently, he won the Senior Division of the Northwest Florida Symphony Orchestra's John Leatherwood Concerto Competition, and consequently, will perform with them in the Stars of Tomorrow Concert in January 2023. At school, Matthew is a First Honors student and a member of the National Spanish Honor Society. He also plays extensively for his school and church. Additionally, he is the principal keyboardist of the Jacksonville Symphony Youth Orchestra (JSYO) Philharmonic.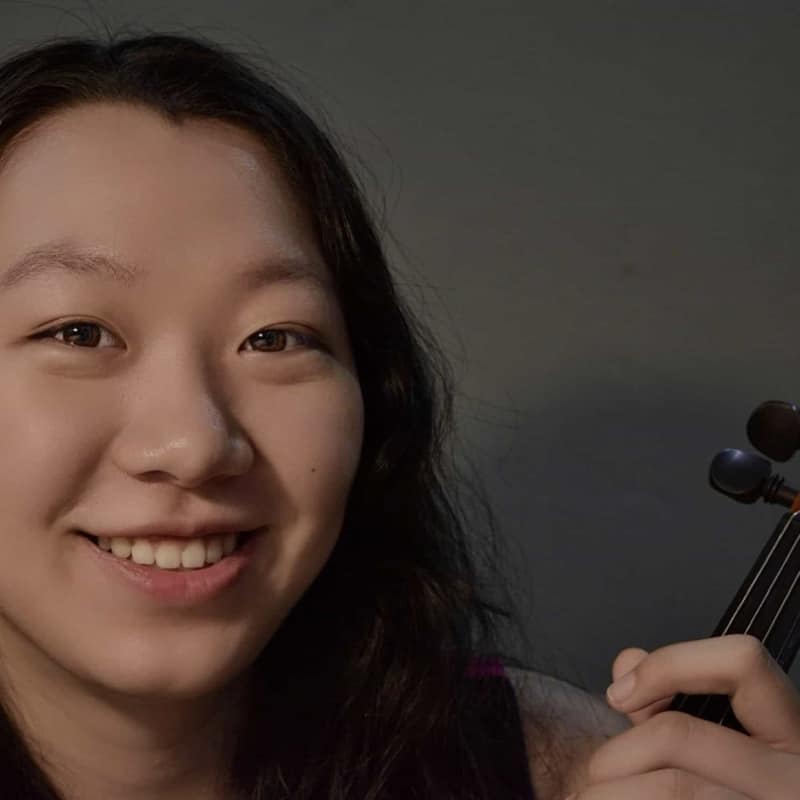 Isabelle Tseng
(17) Violin
Isabelle Tseng (17) is a violinist from Gainesville, FL. She has played violin in numerous festivals including the BUTI Young Artists Orchestra, All-National Symphony Orchestra, and the Honor Orchestra of America. Awards have included First Prize at the New York International Young Musician Competition and the top prize of the Florida Federation of Music Clubs, the Connie-Tuttle All-Performance award. As concertmaster of the Florida Symphony Youth Orchestra, she enjoys chamber music as well as her soloist endeavors. She currently studies with Ms. Rimma Bergeron-Langlois. Previous mentors have included Dr. Lev Gurevich, Ms. Bing Wang, Dr. Klaudia Szlachta, and Ms. Melissa White. Outside of violin, Isabelle is an avid debater, composer, biker and journalist.