A multi-media concert celebration of the music of ELO. Audiences are left spellbound by the flawless musicianship and vocals of EVIL WOMAN's 12 musicians as well as the fusion of Beatlesque-Pop and classical arrangements where cellos co-exist with guitars, and where classically tinged rock intersects with pop. Mr. Blue Sky, Roll Over Beethoven, and Evil Woman are among a list of over 20 instantly recognizable chart-topping hit songs.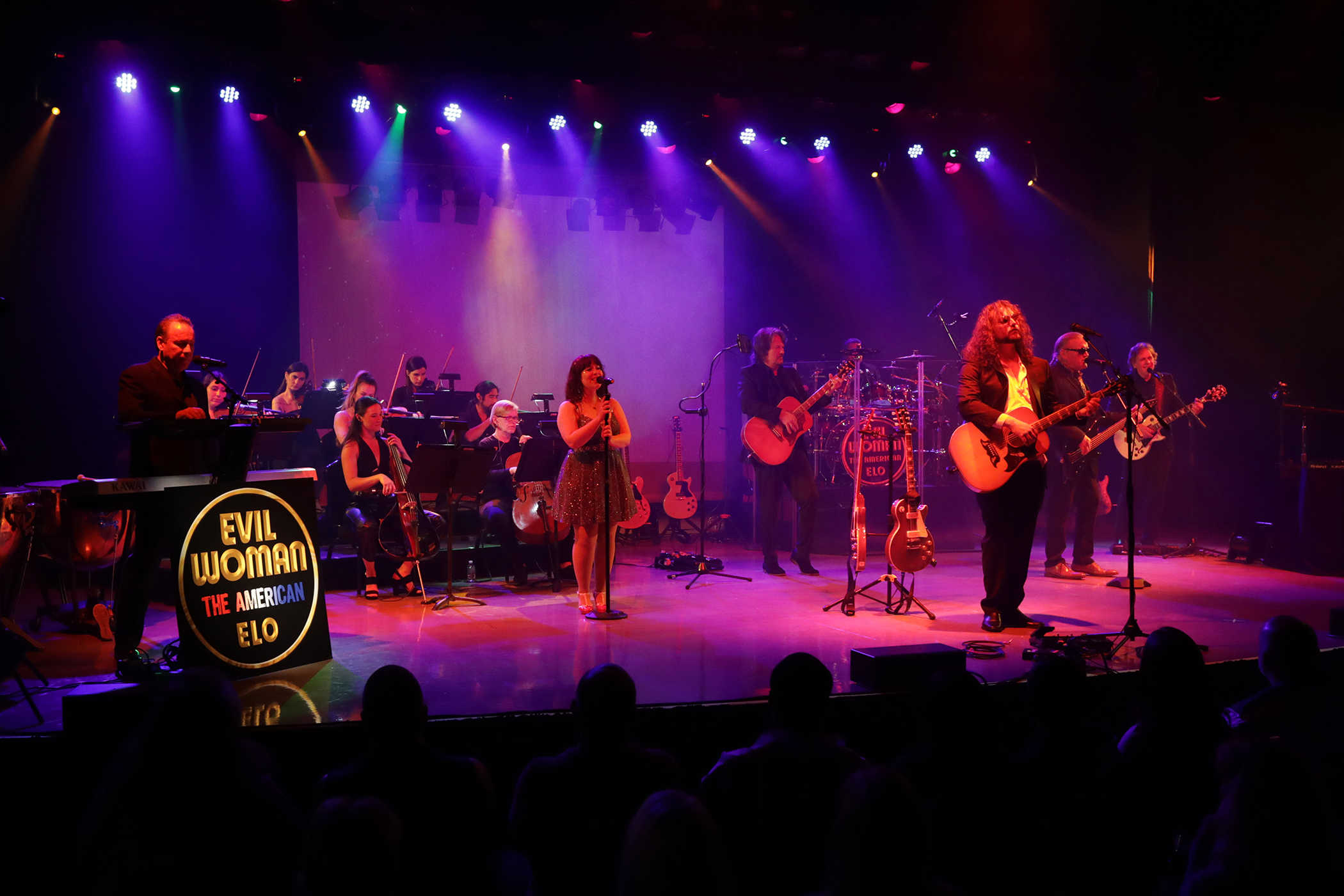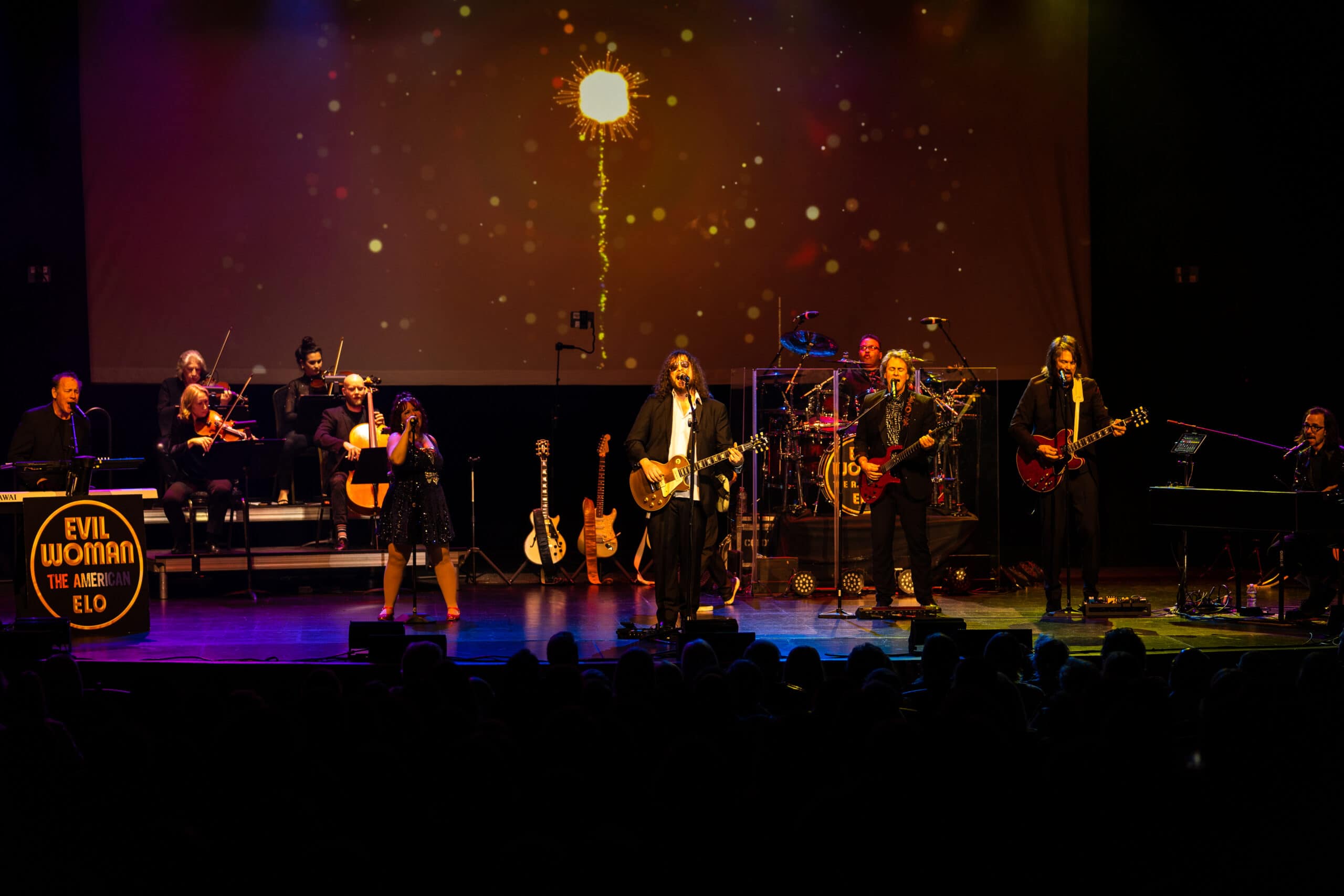 Performers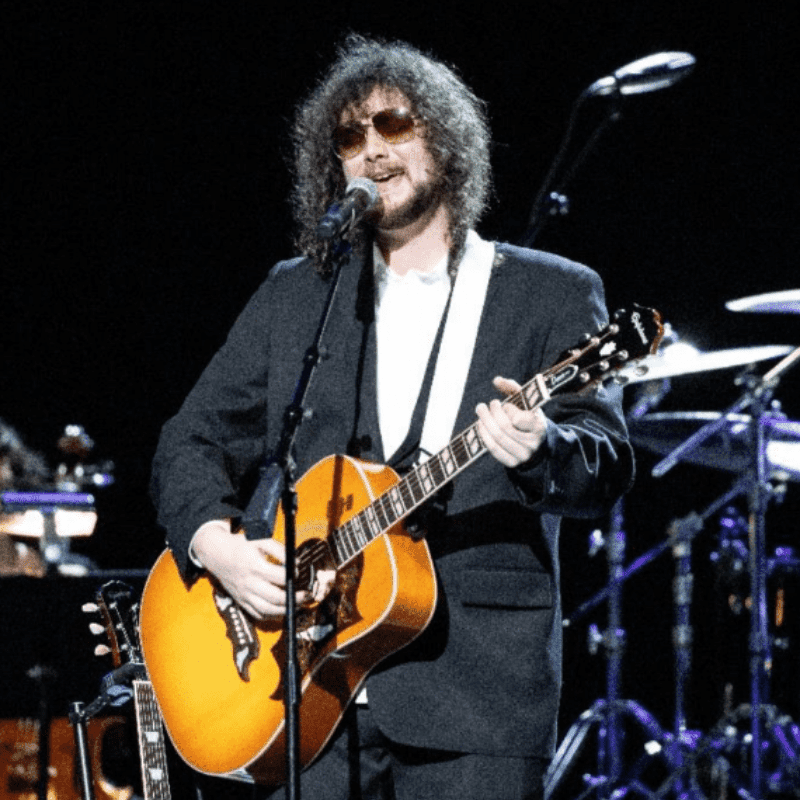 Kevin Fafard
Lead Vocals, Guitars
Born in Long Island, New York, Kevin is a Virginia-based musician playing in a variety of tribute and cover bands since 2009.A founding member of Evil Woman–The AmericanELO, Kevin has been an integral part of the band's success. When not on the road performing, in the studio recording, or helping plan the band's next gig, Kevin likes pina coladas, getting caught in the rain, and collecting model trains.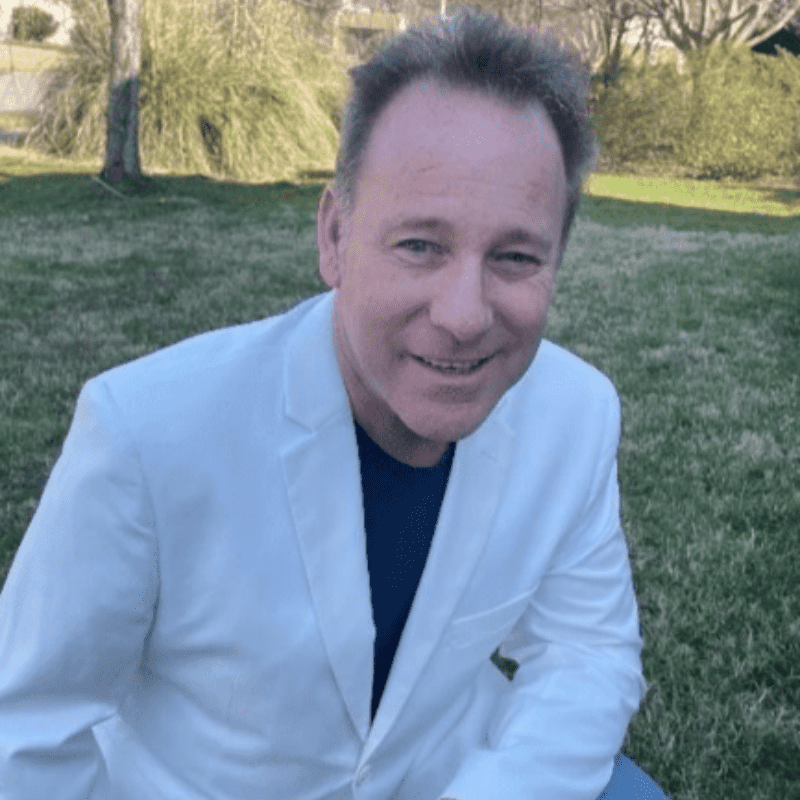 Nigel Holland
Musical Director | Keyboards Vocals
Nigel studied at the Crane School of Music in Potsdam, NY. He has been writing, producing, and recording music for over 40 years. He has performed as an entertainer and produced "live" shows all over the World. A founding member of Evil Woman–The American ELO, his passion for music, attention to detail, and enigmatic personality have led the band to great heights, and he continues to open up new opportunities for the future of the band. When he's not touring with Evil Woman–The American ELO, or the Right On! Band you'll find him enjoying time with his family and planning the next great adventure.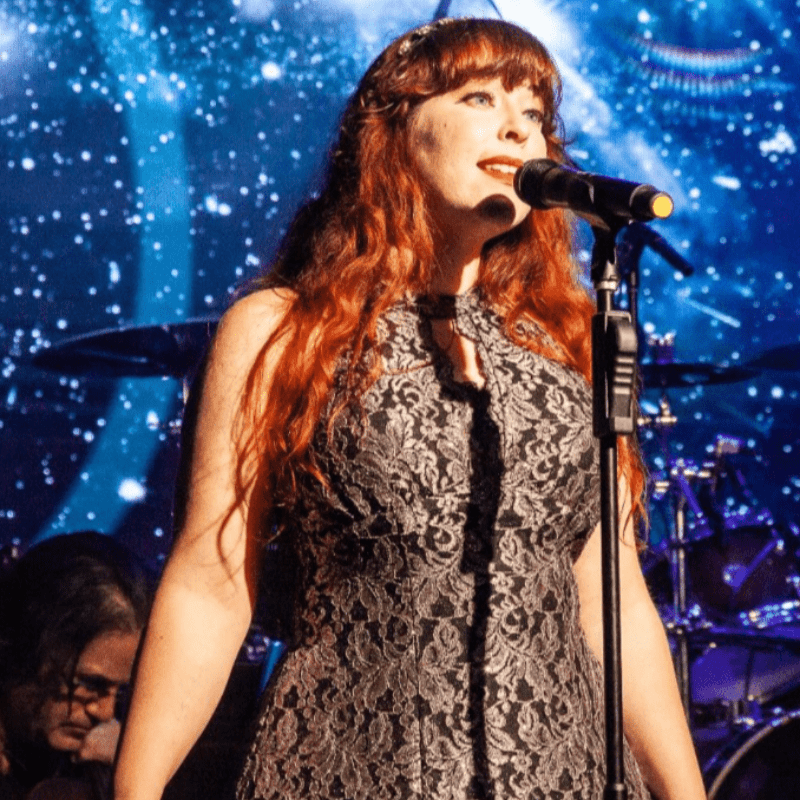 Rebecca Catalano
Vocals
Rebecca Catalano has been in love with music and the stage for as long as she can remember. A former figure skater, she turned to music after an injury required a sudden career change. When she's not performing, you'll find her teaching voice, dance, piano and helping coach the Music Makers LIVE rock school bands for Music Makers in VirginiaBeach, Virginia as well as creating/directing their Music Makers LIVE Broadway program.With degrees in Music Education and Musical Theatre, she has performed, competed in, and studied many styles of music and dance over the years, and has been seen on stages across the world, enjoying tours as a dancer/singer in Italy, Brazil, Ireland, and the US. She is thrilled to be the newest member of Evil Woman-The American ELO and is beyond excited to see what the future holds for her.In her free time you will find her writing a script, daydreaming, planning her nexts word fight, or falling down a YouTube rabbit hole with one of her favorite content creators.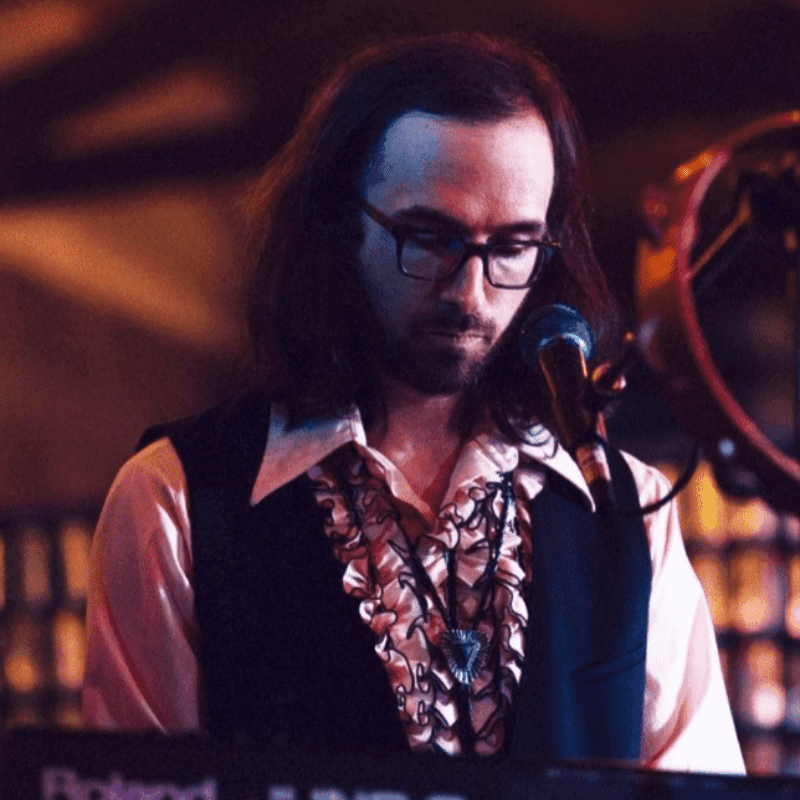 Robert Smith
Keyboards, Vocals
Robert is a music instructor and owner of Music Makers in Virginia Beach, Virginia where he teaches an array of instruments including piano, voice, guitar, and drums along with coaching bands of all ages. He has toured the country and around the world playing concerts in Indonesia, Australia, Russia, and Japan as a touring member for the Norfolk-based rock group, MAE (Capitol Records). Along with singing and tickling the ivories for Evil Woman-The American ELO, he performs regular gigs around Hampton Roads and out of town as an acoustic duo (music player), the original band (Ladada), Fleetwood Mac tribute band (Secondhand Dreams), and The B-52's tribute band (The B-53's). When he's not teaching, listening to, creating, or performing music, you might find Robert biking along the beach, filming his "A Day in the Life of" videos for Instagram and YouTube, writing his blog, or chilling with his super suave cat, Elvis.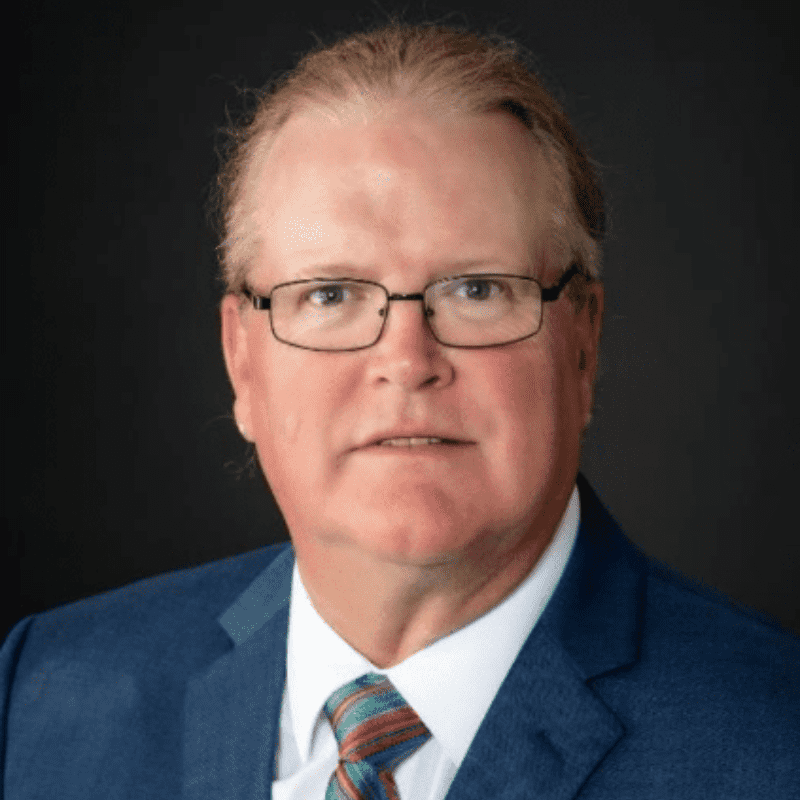 Jimmy Wiseman
Bass, Vocals
Jimmy is thrilled to be the bassist and a founding member of Evil Woman–The AmericanELO.A native of Virginia Beach, VA, he has played in countless cover bands, original projects, and is a highly sought-after session player. Over the years he has had the honor of sharing the stage with such notable players as Dave Hlubek (Molly Hatchet), Scott Travis (Judas Priest), and Randall Hall(Lynyrd Skynyrd) to name a few. In addition to performing and recording, he enjoys his work as an instructor, teaching kids of all ages guitar, piano, ukulele, and bass. While music is his passion, he is also a regular in the local theatre community, loves cooking, and is an avid outdoorsman obsessed with fishing and hunting. He would like to express his heartfelt thanks for the love and support of his family, friends, and bandmates.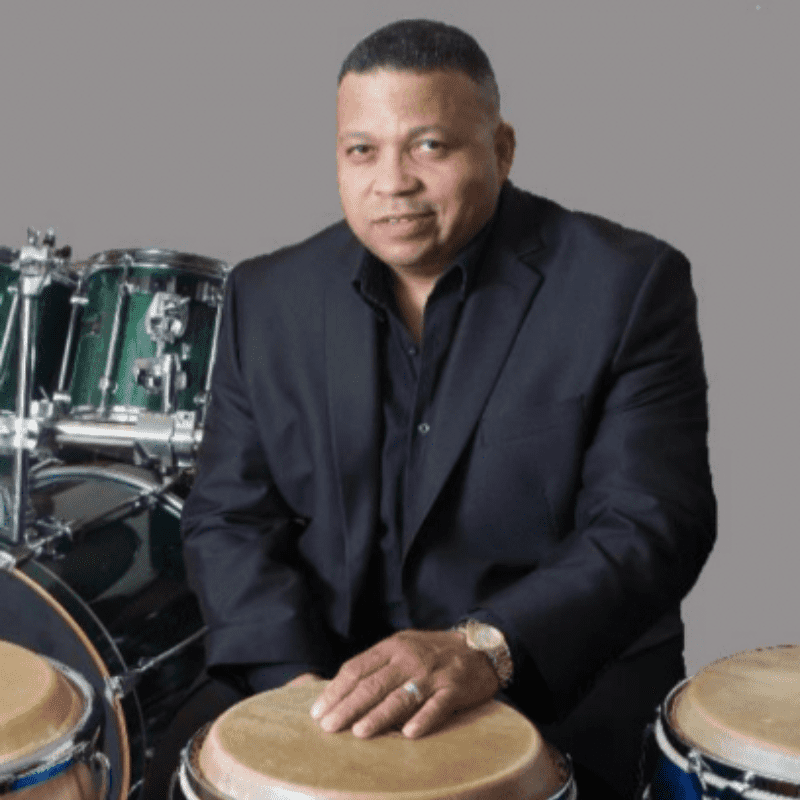 Leon E. Alexander Jr.
Drums
A native ofWashington, D.C. Leon attended The Oberlin Conservatory of Music majoring in Percussion and Jazz Studies and Graduate Studies at the University of California SanDiego.From there he has performed with the Ashland Symphony Orchestra, New OrleansPhilharmonic Orchestra, Freddie Hubbard, the Neville Brothers, Dr. John, Mary Wilson, theO'Jays, House Orchestras at Caesars Palace and the Aladdin Casinos in Las Vegas,Nevada and the U.S Navy Steel Drum Band in New Orleans, LA. In 2008 he composed, arranged and was music producer for the soundtrack of the film documentary, Allah MadeMe Funny. He was Head of Percussion Instruction at the United States Armed ForcesSchool of Music in Norfolk, VA, has served as percussionist and Unit Leader for the U.S.Navy Band Cruisers the Navy's Premier Contemporary Ensemble at the United States Navy Band in Washington, D.C. for over 28 years of military service. With his company Drummi Man Productions he continues to compose music for commercials and television with client's throughout the U. S., Canada, Europe and Dubai. As a dedicated Educator, he is presently Head of Percussion at the Academy of the Performing Arts High School in Suitland, MD and also instructor in Percussion Education at The New View Academy inBaton Rouge, LA.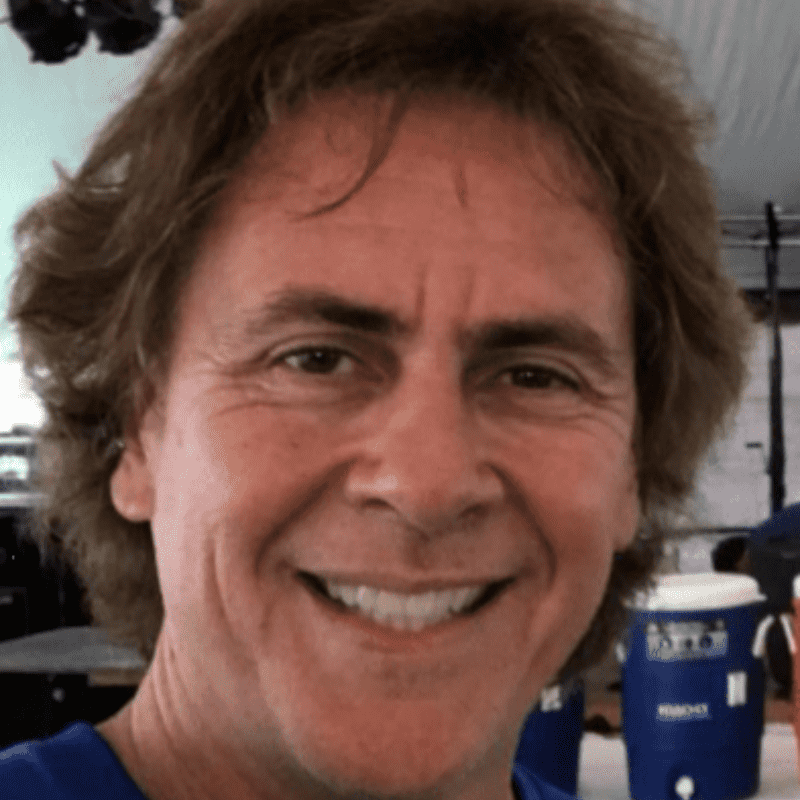 Ron Halsey
Guiars, Vocals
Ron Halsey here and I've been playing electric and acoustic guitar since I was 15 (nearly 3 years now ;D).I was born in West Virginia, and playing Bluegrass wasn't just encouraged, it was the law. Being a rebel, I fled and gravitated over to The Beatles and classic rock(Rush, Zep, Aerosmith, and of course ELO).I played in several club bands around Virginia before moving to California, where I landed with the indie recording group The Mineral Kings. Not getting "rich" or "famous" (I would've taken either one) I got a regular job as a music pastor. Pay was average but the benefits were "out of this world," or so I was told. Next, I moved back to Virginia, where I have continued to be involved with music as a guitarist with several local bands, as well as Evil Woman–The American ELO. I've additionally done a couple of soundtracks for some indie films and recorded with many local artists. Future plans include becoming "rich" or "famous" (I'll take either one).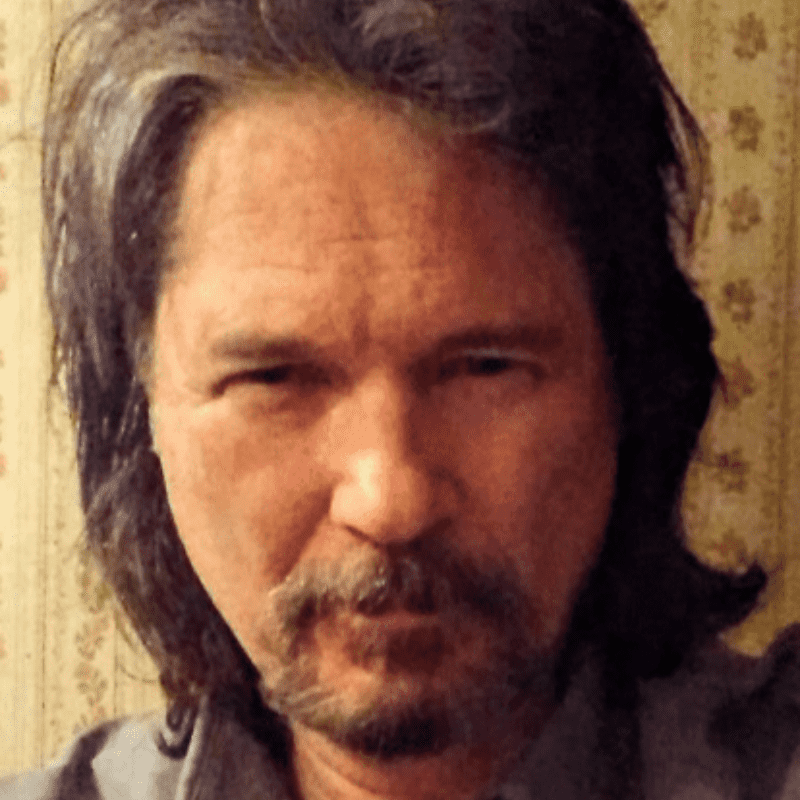 Michael Mosgrove
Guitar
As a 2020 member of the Evil Woman –The American ELO project, Michael seized the invitation to play alongside "the finest musicians and join the most magical show ever."Michael has played all over the U.S. throughout his musical tenure as part of cover bands and performing original music, including playing several shows for Chuck Berry over a period of two years when he was 19. British Invasion and American R&B remain his first love, but also records and plays country. Michael is also a founding member of WilderHorses, a Rolling Stones tribute band based in Virginia. Michael enjoys repairing, restoring, and building guitars in his workshop when not playing. He can "MacGyver" just about anything in a pinch!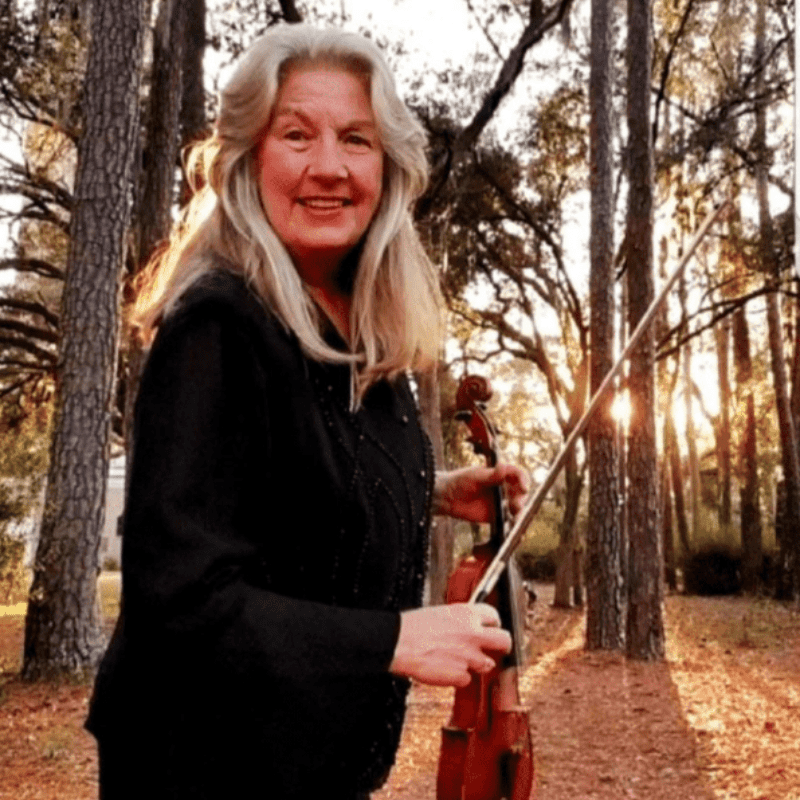 Nancy Crockford
Orchestra Leader | Violin
Based out of Orlando, Florida, Nancy is an accomplished classical violinist, multi-instrumentalist, studio musician and recording artist.During her 18-year symphonic career Nancy performed with many orchestras and symphonies includingThe FloridaOrchestra, Tampa Bay Chamber Ensemble, and Savannah Symphony.She has performed numerous operas including Die Fledermaus and Tosca. In addition to performingSleepingBeauty with The National Ballet of Canada, Nancy has performedOff Broadway Musicals at ArtPark State Theater, Lewiston, New York.Crossing over to the contemporary field, she also works as a member of the Walt Disney World Orchestra and the CandlelightProcessional. In addition to performing and touring with such luminaries as Natalie Cole(Unforgettable Tour) andRay Charles(Uh-Huh Tour),Nancy has performed alongside many incredible and well-known musicians includingJohnny Mathis, Tony Bennett, LizaMinnelli, Dionne Warwick, Amy Grant, Bernadette Peters, Wayne Newton, Donna Summer,NSYNC,Moody Blues, Kansas, Rod Stewart and Peter Cetera/Chicago to name just a few. Nancy now works in various positions in the music industry including conducting, ensemble and audition coaching, contracting and performing with her group SynergyStrings.Checkout her latest original recording on YouTube: "Nancy Crockford, The Fiddlin' Pirate!"When she's not wrapped up in music, she likes to spend her free time hanging out in the woods with a hot cup of coffee and watch the fireflies.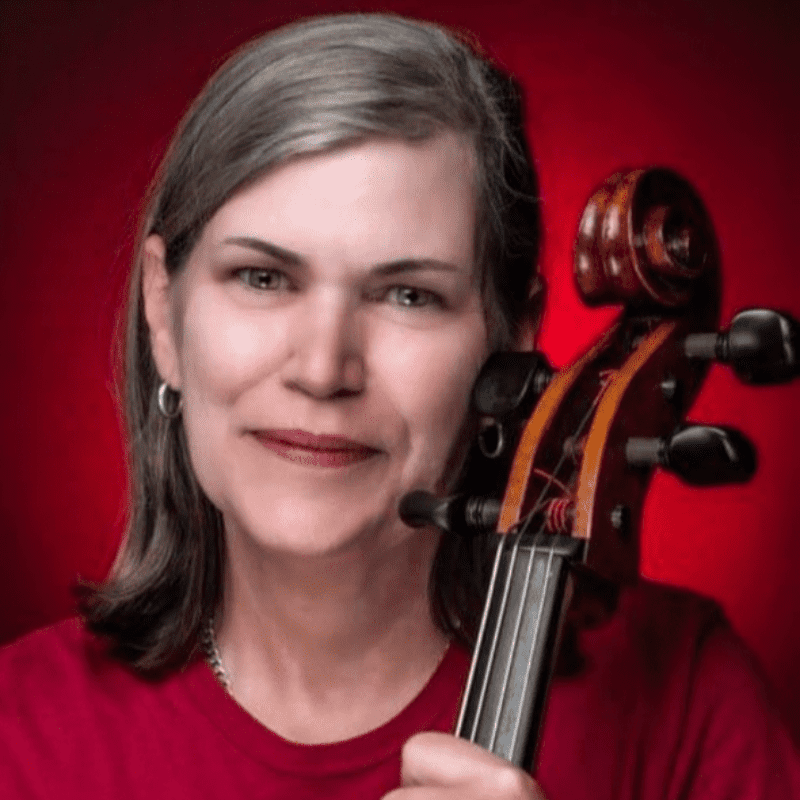 Anne Parrettt Vita
Cello
Anne Parrett, MME, is a cellist and orchestra conductor with 30 years experience as a performer and teacher. She holds her bachelor's and master's in music education from theFlorida StateUniversity College of Music where she studied cello with Roger Drinkall and Lubomir Georgiev, and also conducting with James Byo and Richard Greenwood. Anne taught orchestra for 15 years in the Florida public schools and strings at the nation's oldest private music school, The Settlement School ofPhiladelphia. She has conducted the Orchestra Society of Philadelphia's ReadingOrchestra, Florida All State High SchoolHonors Orchestra, and is often a guest clinician and conductor for state and county groups and adjudicator for theFlorida Orchestra Association. She has worked under the batons of Robert Shaw and Harold Farberman and performed in many orchestras and chamber groups including the Brevard Symphony, and Imperial (Lakeland) Symphony. She's spent 25 years as a DisneyCompany cellist and has performed with legends RayCharles, BernadettePeters, the Indigo Girls, Joel Grey, MarvinHamlisch, David Foster,RobertaPeters, Renee Fleming and Sting.She's also performed and conducted many musicals, helping launch the careers ofMichael Scott and Joey Fatone. Anne lives in St.Petersburg Florida with her puppy and Hemingway cat.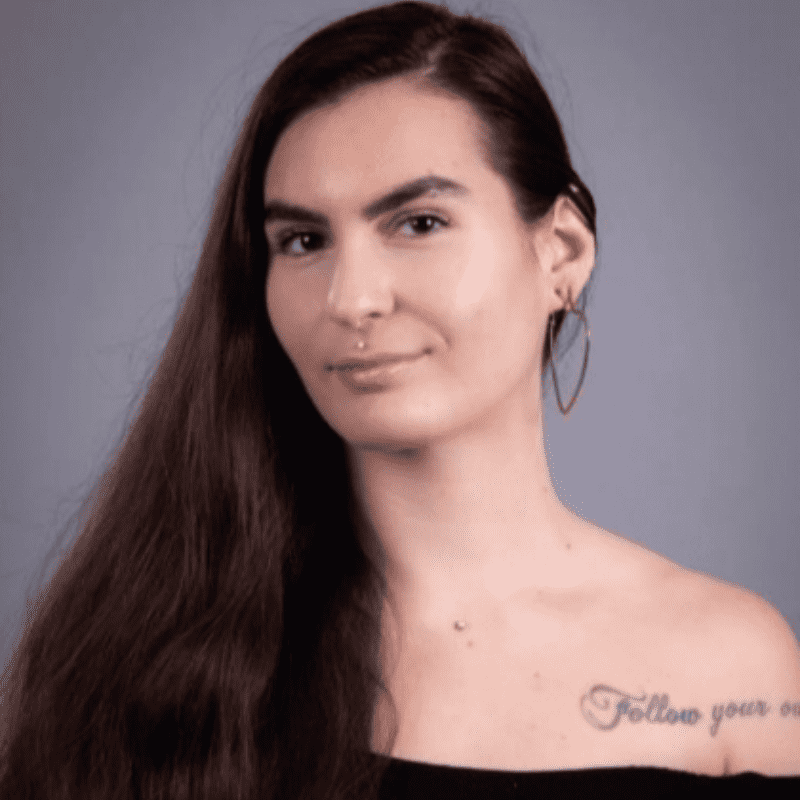 Casey Copeland
Violin
A Virginia Beach native, born in Norfolk, VA, Casey sings and plays both the violin and keys. A natural performer and artist, Casey loves to create music and has produced several tracks which are available on YouTube and Spotify(you can find her there under her artist name Copelana)! In addition to performing, she teaches music lessons in Virginia Beach, plays as a professional wedding ceremonial violinist, and spends her free time producing and writing music. When she's not touring with Evil Woman–The American ELO, you can find her onstage in the band's Request Station and All That 90'sBand or on a Virginia Beach stage performing her original music as Copelana. Her favorite thing other than music is sunny weather and soaking up the rays at the beach.
Artistic Team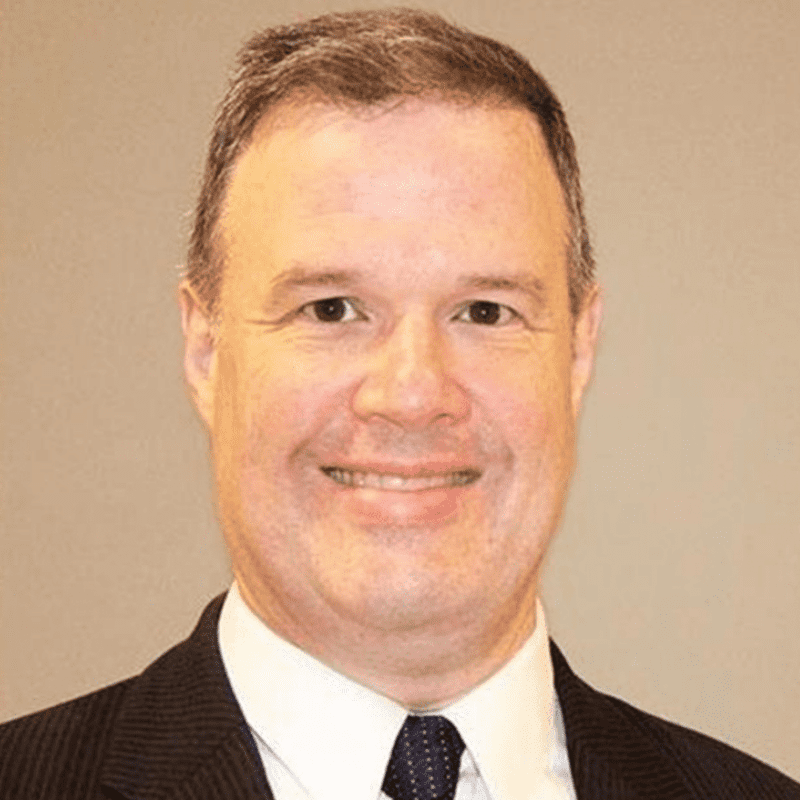 Stephen O'Leary
String Arrangements
Stephen has received Music Composition Degrees from the Crane School of Music at SUNY Potsdam, the Aaron Copland School of Music at Queens College, and the Graduate Center of the City University of New York. Performances of his works have been sponsored by the Long Island Arts Council and HofstraUniversity, and he has taught at Adelphi and Hofstra Universities. He was also Musical Director for several Off-Broadway shows by the New Punctuation Army, including A Gilbert and Sullivan Christmas Carol("The large ensemble is in good voice under the musical direction of Stephen O'Leary."–The New Yorker). He currently is a performer, accompanist, or director with several groups in the New York Metro area, including the New York Life Singers.