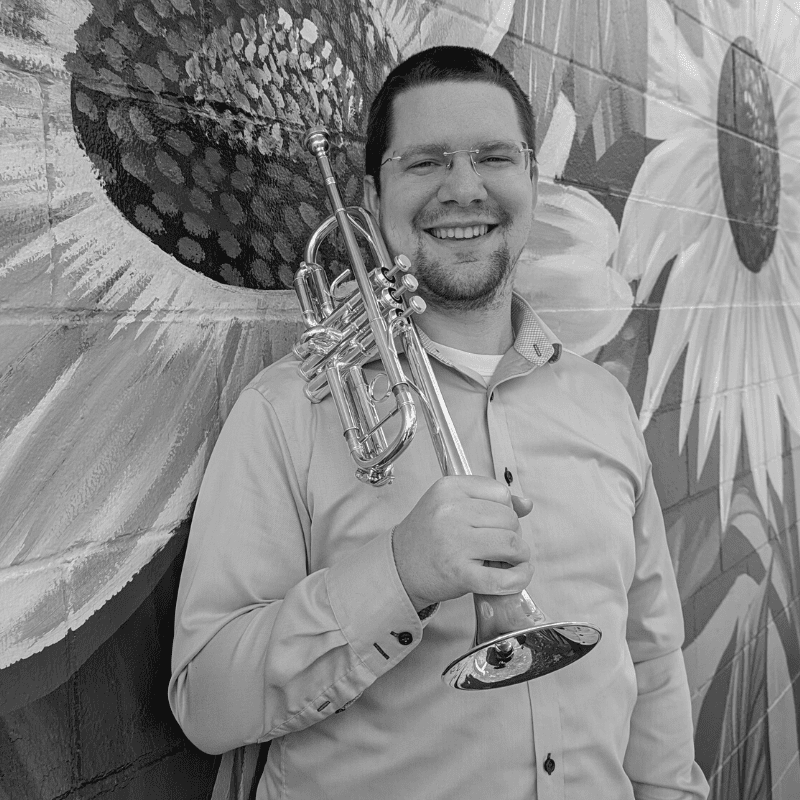 Ben Elgan (DMA, University of Florida) has taught courses in Jazz Fundamentals, Jazz Improvisation, Jazz History, Automation in Production Engineering, and has instructed over a thousand students for higher education. As a performer, he has played professionally across the musical spectrum from solo work to commercial music and classical performance. As a researcher and Les Paul Foundation Grant recipient, he has presented his ideas on brass instrument design and its effects on perceived sound at institutions of higher learning, as well as furthered STEAM initiatives in K-12 schools.
A crossover trumpeter, his professional performance credits include performances with the Ocala Symphony and the Gainesville Orchestra, as well as in groups such as Less Than Jake, Sooza Brass Band, dynamiQ, Sister Hazel, the Andrew Theilen Big Band, Act of Congress, and Nationwide Coverage. He has also performed in conferences such as the Southeastern Conference Symposium, the International Trumpet Guild Conference, the National Trumpet Competition, and the Alabama Music Educator's Association conference.
Ben's teaching philosophy revolves around one central axis: trumpet playing (and by extension, all music making) should be enjoyable and easy. By mastering the instrument, the performer is more able to connect with the audience and create meaningful music. By joyfully performing, the audience can connect to the joy on-stage and, by extension, take that joy with them after the performance and into their lives and communities.