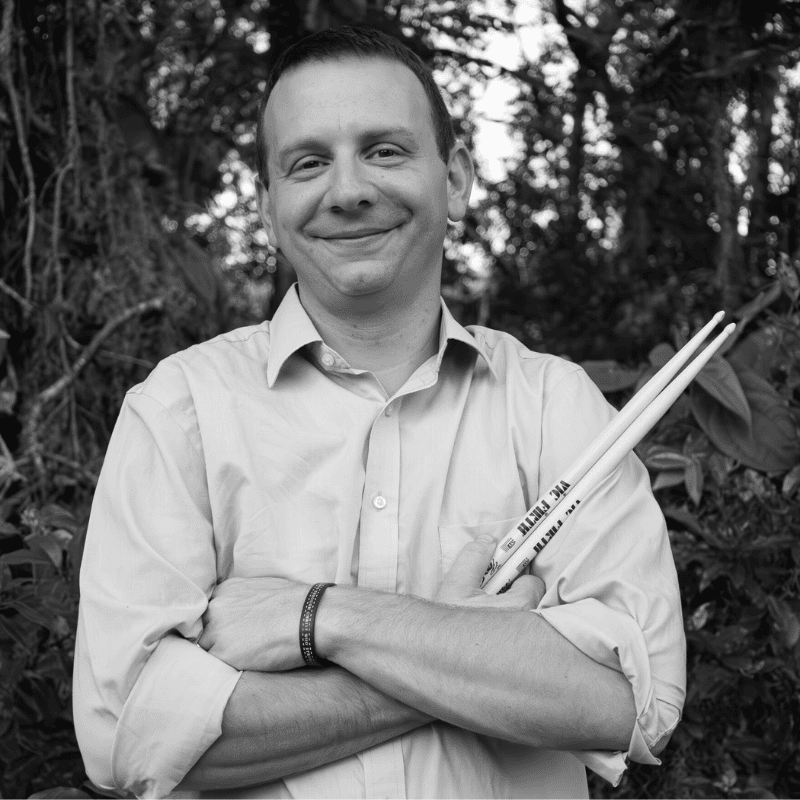 Mr. Jimmy Sexton, born in Avon Park, Florida, began his music career at an early age. He participated in middle and high school band, receiving multiple superiors at the state level. He also spent time training with Drum and Bugle Corp.
He earned his associate's degree from the College of Central Florida and then transferred to the University of Florida to study music education. He served as a member of the Florida Drum Line. He studied under the direction of Dr. Kenneth Broadway, Dr. Jay Watkins, and Dr. Chip Birkner. During his time there, he performed various recitals as well as performances with the UF University Symphony Orchestra. Mr. Sexton has spent time over the past ten years as a Drum Technician for Forest and Vanguard High Schools, as well as Howard and Grace Middle Schools. He actively plays in the Kingdom of the Sun Concert Band in Marion County. Mr. Sexton has experience offering percussion lessons to primary, middle, and high school students. He previously offered private lessons through the First Baptist Church School of Music and Grace Christian School.
When Mr. Sexton is not offering lessons, playing for the worship band at church, or participating in other various musical endeavors, he enjoy spending time with his wife and three children.