Free online broadcast! Tune in at ReillyArtsCenter.com/live
Nationally celebrated flamenco guitarist and UF Professor, Silviu Ciulei, will perform an exciting assortment of French and Spanish classical guitar pieces, Flamenco music, and will be joined by renown touring violinist and wife, Aniela Moldovan, for exciting tango music and more.
**Connecting Our Community While Supporting Artists**
To connect our community during this time of recommended social distancing and to support the artists and event professionals whose livelihoods have been severely impacted by the cancellation of large gatherings, the Reilly is sponsoring a series of live online broadcasts. While this service will be free for all to tune in, the diverse line-up of local and regional artists and crew will be compensated by the Reilly for their work and talents.
In addition to the broader community, we are working to target those who need our interaction the most, whether they are self-isolating by choice or for the sake of their health, like our friends in assisted living facilities that can not have family and friends visit under the current circumstances.
Thank you for your support as the Reilly Arts Center continues to provide you with inspiring live performances – one way or another!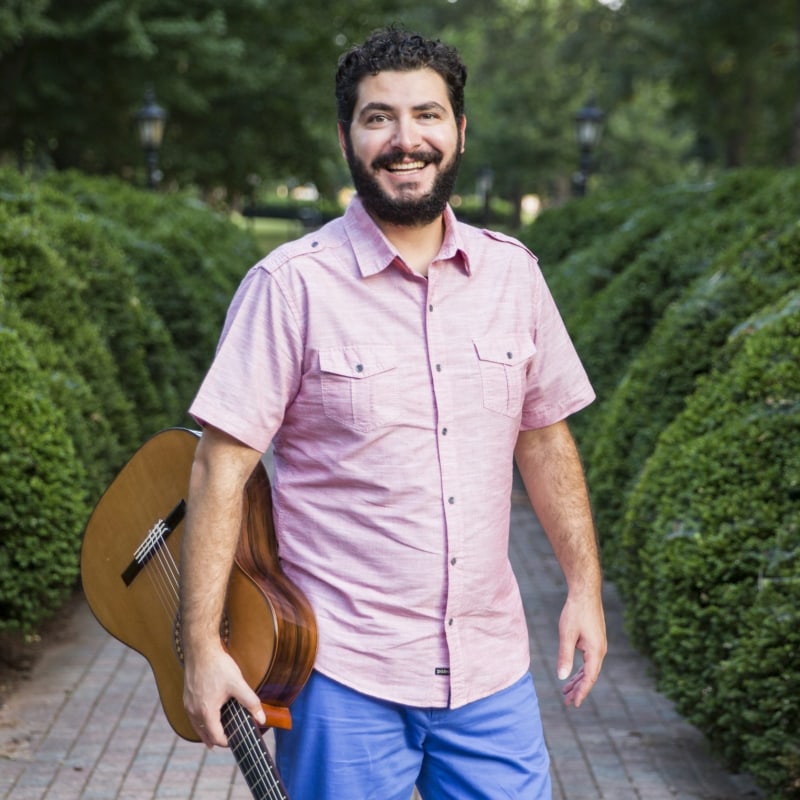 Silviu Ciulei
Guitar
Classical and flamenco guitarist Silviu Octavian Ciulei was born in Constanta, Romania. He began his musical studies at age six and attended the High School of Arts. By age thirteen, he had won his first performance prize. Since coming to the United States, Silviu has won an impressive collection of prizes. Among these, First Prize in the Schadt String International Concerto Competition, First Prize at the Indiana International Guitar Competition, First Prize at the East Carolina University Summer Guitar Festival and Competition, First Prize in the Texas International Guitar Competition, First Prize in the Columbus Guitar Symposium, First Prize in the Appalachian Guitar Festival. A recent top prize winner in some of the most prestigious competitions in the world including the Guitar Foundation of America International Concert Artist Competition and the Parkening International Guitar Competition, Silviu is a world class performer. While competing in the Parkening Competition, Soundboard Magazine confirmed Silviu …"gave a solid performance"… Acoustic Guitar Magazine featured Silviu in their "30 under 30" article "…Ciulei brings extraordinary touch to both classical and flamenco repertoire. He has delighted audiences and taken first prize in an impressive number of international competitions"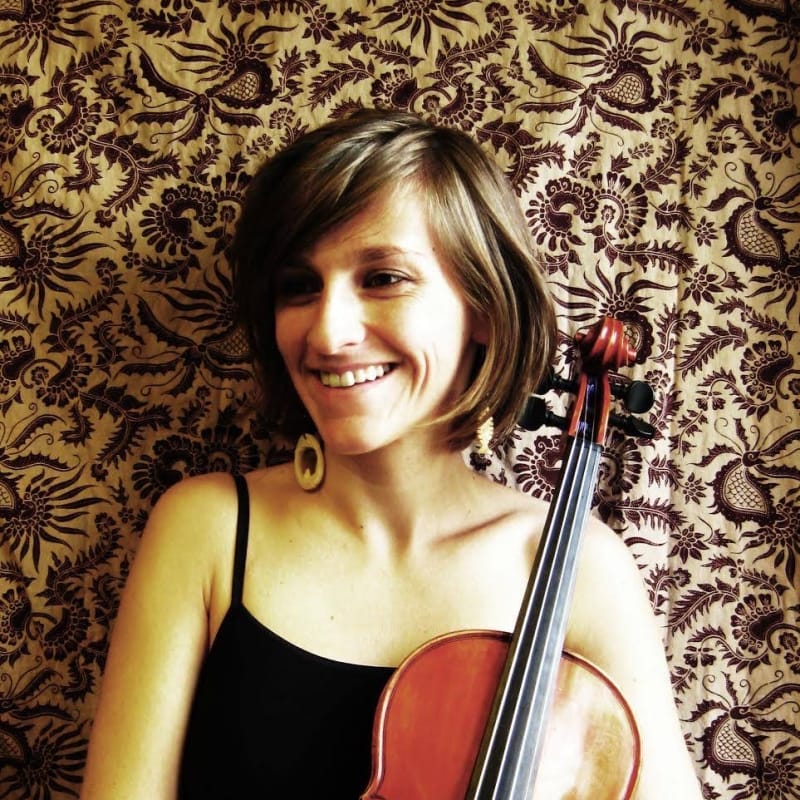 Tania Moldovan
Violin
A native of Romania, Tania Moldovan started playing the violin at age six. As a child prodigy she participated in prestigious competitions in Romania and won numerous awards. Shortly after she toured France, Germany, and Greece with several orchestras and chamber music projects. In 2006 Tania was awarded a Full International Scholarship to study at Bowling Green State University where she earned a Bachelor's and Master's Degree in Music Performance under the guidance of Professor Vasile Beluska. Tania graduated from Florida State University with a Doctorate in Music in 2015, where she was Teaching assistant to Professor Eliot Chapo and Dr. Ben Sung. Dr. Moldovan is an active orchestra player and also a featured chamber music player. While living in South Carolina she performed regularly with the South Carolina Philharmonic, Greenville Symphony, Charleston Symphony, and Asheville Symphony among others. Since moving to Florida, she has been performing with the Pensacola Symphony, Tallahassee Symphony, and with the Ocala Symphony. Tania has worked with and been a teaching fellow at the Eastern Music Festival in Greensboro, NC, the National Music Festival in Chestertown, MD, Taneycomo Festival Orchestra in Branson, MO, and the Ionian Music Festival in Corfu, Greece. Together with her husband guitarist Dr. Silviu Ciulei, they formed Duo Silvania in 2013 and have been performing creative, modern and engaging arrangements of some of their favorite music for enthusiastic audiences across the United States and abroad. In addition, Dr. Moldovan is the co-founder of Chroma, a chamber music project based in Gainesville, FL which seeks to bring classical music to the community by presenting concerts in unconventional spaces.
Sponsors