The Sean Thomas Quartet will present a STAY at HOME repertoire for all to enjoy.  The repertoire will touch on selections by Stevie Wonder, Sonny Rollins, Bob Marley, Duke Jordon & Miles Davis performed by a cast that's passionate about making music.  The Quartet features Kayton Lane (Drums), Nolan Koskela-Staples (Bass), Greg Snide (Saxophone) and Sean Thomas (Steelpans).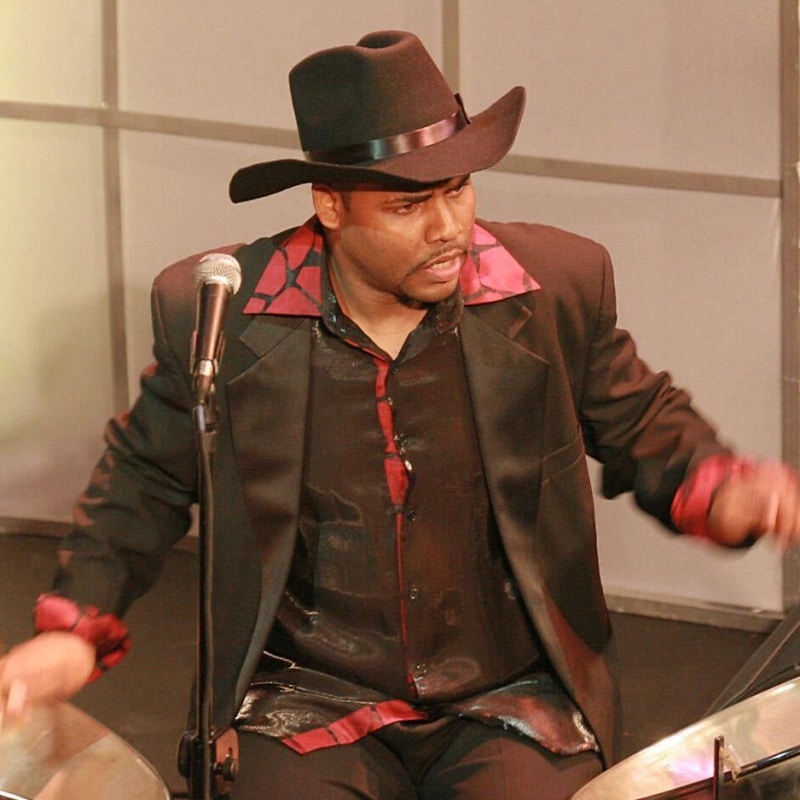 Sean Thomas
Sean Thomas, performer, educator and promoter, was born in Trinidad and Tobago. He received his formal musical education at the Thelonious Monk Institute of Jazz at New England Conservatory, Boston Massachusetts, now known as the Herbie Hancock Institute of Jazz.  Sean is the founder of the Jazz Alliance of Trinidad and Tobago (2007) and his career highlights demonstrate his passion and commitment to cultural and artistic diplomacy as a development tool.
Sean has collaborated with many acclaimed international musicians in various genres of music and has produced, performed and promoted events under his organization, the Jazz Alliance of Trinidad and Tobago.
Early in his career, Sean toured India and Thailand with the Thelonious Monk Jazz Ensemble under the direction of distinguished Jazz Masters: Carl Atkins, Thelonious Monk Jnr., Herbie Hancock and Wayne Shorter and performed both drums and steel pans at the Snowmass Jazz Festival in Aspen Colorado, India & Thailand. Following this initiation, Sean returned to his native Trinidad to begin his journey as a composer, musician, performer, arranger, inventor, entrepreneur and teacher.  More info about Sean can be found on his website: www.seanjazzthomas.com
Sponsors