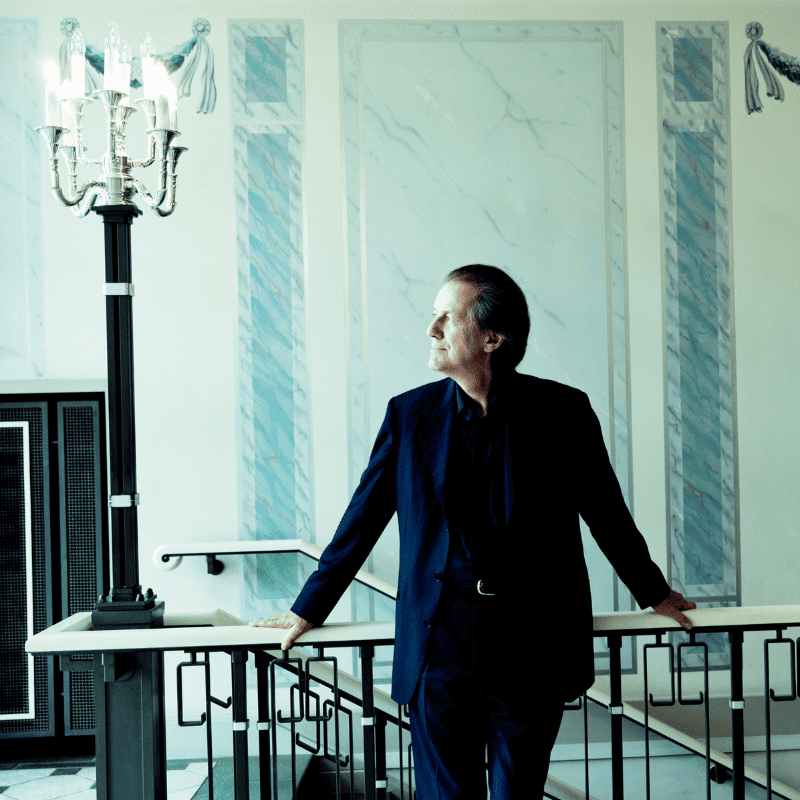 Featured in "Hungarian Pictures" in January.
Andreas Klein is widely admired as a pianist of rare sensitivity and musicality. The Washington Post has praised his "articulate and flowing pianism" while the New York Times called him "a pianist who makes silences sound like music." About a recent Glenn Gould tribute (with the Minguet String Quartet), the Calgary Herald reported, "(Klein brings) to his performance a mature understanding…as well as a brilliant execution", while Classical Voice of North Carolina (CVNC) was even more blunt: "Andreas Klein is a stupendous pianist…a stunning performance by any standard, and it brought the audience to its feet in a rousing ovation."
He has performed in many of the leading houses of Europe, from Wigmore Hall in London to the Berlin Philharmonie, as well as Carnegie Hall in New York and the Kennedy Center in Washington DC, and is at home with the grandeur of playing with the Berlin Philharmonic or the vast reaches of the Ravinia Festival (where he received two standing ovations) as he is with the intimacy of Le Poisson Rouge (NYC). He has extensively toured North America, with ensembles including the Salzburg Chamber Soloists (a 20-city tour) and the Festival Strings of Lucerne (10 cities) and in South America, where he performed Beethoven's Piano Concerto No. 4 in Peru, Chile, Argentina, Colombia, and Brazil. Some exotic places on his concert tours included Damascus and Yerevan.
Since his meteoric start in his native Germany, performing recitals and as soloist with orchestra, he eventually answered the call to go to the Juilliard School in New York. But the highly focussed and musical approach to every work he performs was nurtured by one of his early teachers, the great Claudio Arrau. It is a philosophy Klein is credited with continuing.