October 2023 - April 2024
The Ocala Symphony's 2023-2024 season is filled with timeless masterworks, new music, and world-class soloists under the baton of Maestro Matthew Wardell as he enters his 15th season!
Enjoy extra benefits by being an Ocala Symphony Subscriber!
Secure your favorite seats for the entire season and have early access to renewal.
Save as much as 27% over buying single tickets.
Free ticket exchanges.
Loyalty perks such as special offers and invitations to exclusive events such as our Annual Meeting and Cocktails with the Conductor
A complimentary ticket to the Young Artist Competition
Subscribers are an important part of the Ocala Symphony. Consider making a donation or becoming a member! Members at the $1,000 level and above receive a pair of tickets for the subscription season and 10 tickets to use for other Reilly performances throughout the year!


The Subscription Concerts

Mahler and Breath of Life
Saturday, October 21, 2023 – 7:30 PM & Sunday, October 22, 2023 – 3:00 PM
Experience an unforgettable evening of your Ocala Symphony Orchestra! Be the first to witness the world premiere of Florida composer Paul Richards' newest masterpiece, Breath of Life, featuring acclaimed baritone soloist Anthony Offerle. The evening culminates with Mahler's Symphony No. 1, where Maestro Wardell will transport listeners to a world of pure emotion, dynamic soundscapes, and astounding triumph!
Pops! Goes the Holidays
Saturday, December 2, 2023 – 7:30 PM & Sunday, December 3, 2023 – 3:00 PM
Kick off the holiday season with an unforgettable night of music and cheer, as Maestro Matthew Wardell and your orchestra bring you an evening of inventive holiday music that will delight audiences of all ages. From beloved classics to fresh new interpretations, this year's concert promises to be thrilling than ever before. Grab your loved ones and join us for a night of laughter, joy, and unforgettable memories!

Hungarian Pictures
Saturday, January 27, 2024 – 7:30 PM & Sunday, January 28, 2024 – 3:00 PM
Principal Guest Conductor Raymond Chobaz leads a breathtaking program featuring some of the most iconic works by Hungarian and Romanian composers. From Miklós Rózsa's hauntingly beautiful Hungarian Nocturne, to Liszt's virtuosic Piano Concerto No. 2 with internationally renowned pianist Andreas Klein, and the thrilling Dances of Galánta by Zoltán Kodály, this concert promises to be an unforgettable experience for all.

Rhythmic Tides
Saturday, February 24, 2024 – 7:30 PM & Sunday, February 25, 2024 – 3:00 PM
Feel the power and beauty of the Ocala Symphony Orchestra's full string section. Stella Sung's KOHOLA: Spirit of the Ocean will be performed side by side with stunning video work by award-winning producer and underwater photographer Annie Crawley, while guest soloist Danielle Moreau will lead us on an incredible journey with Emmanuel Séjourné's Concerto for Marimba and Strings. The program is rounded out with Albinoni's Adagio for Strings and Organ and the ethereal Fantasia on a Theme by Thomas Tallis by Ralph Vaughan-Williams.

Bold Brahms
Saturday, March 23, 2024 – 7:30 PM & Sunday, March 24, 2024 – 3:00 PM
Join us for an exhilarating night as the Ocala Symphony Orchestra presents Brahms's Symphony No. 4, under the direction of guest conductor Edward Leonard. Brahms' final symphony is sure to captivate you with its soaring melodies. The winners of the Ocala Symphony Orchestra's 33rd annual young artist competition will join the program with their incredible talent as the OSO provides a platform for the next generation of performers.
To the End of the Earth
Saturday, April 27, 2024 – 7:30 PM & Sunday, April 28, 2024 – 3:00 PM.
Maestro Wardell leads your Ocala Symphony Orchestra in a season finale of awe-inspiring works. Experience the pulsing rhythms of John Adams' Short Ride in a Fast Machine and the world premiere of Jenni Brandon's Fin de la Tierra featuring guest soloist Jackie Glazier. The season concludes with three scenes from Tchaikovsky's Manfred Symphony – a piece he noted was "absorbing all my time, sometimes to utter exhaustion, but an inner voice tells me that my labor is not in vain" – you will be left breathless!
Season support provided by Culture Builds Florida, WUFT Classic, TD Charitable Foundation and Bank of America Private Banking.

The Special Concerts
The Ocala Symphony Orchestra Chorus presents "Rustic Songs and Dances"
Sunday, November 19, 2023 – 3:00 PM

Symphony Under the Lights
Friday, December 1, 2023 – 7:30 PM

Young Artist Competition: Honors Recital
Sunday, January 14, 2024 – 3:00 PM

Silent Film Orchestra "The Hunchback of Notre Dame"
Saturday, January 20, 2024 – 7:30 PM
Movie Music Spectacular
Saturday, March 9, 2024 – 7:30 PM & Sunday, March 10, 2024 – 3:00 PM

The OSO Chorus presents "Melodious Accord"
Sunday, April 14, 2024 – 3:00 PM

Fine Arts For Ocala presents: Symphony Under the Stars
Sunday, May 12, 2024 – 7:00 PM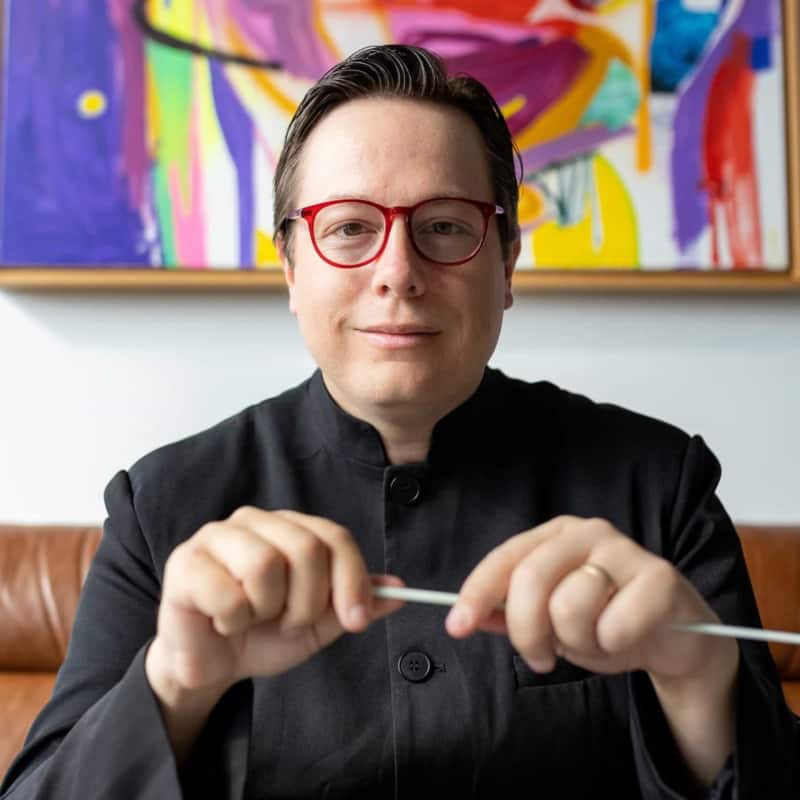 Matthew Wardell
Email
Matt is in his 15th year as a music director and conductor of professional orchestras and has nearly a decade of experience as an interim director of orchestral studies, visiting lecturer, associate / assistant conductor, adjunct faculty member, and visiting artist at universities and colleges.
MATTHEW WARDELL (b. 1983)  is a conductor and teacher known for his quick wit, endearing presence in both pops and classical settings, and his incredible ability to bring joy and presence to any audience. His professional career as Music Director and Conductor of the Ocala Symphony Orchestra began in 2009. When Matthew was appointed Music Director of the Ocala Symphony Orchestra the Ocala Star Banner declared that, "Wardell brings an impressive resume of musical and conducting training … Maybe more important than his musical credentials is Wardell's youthful enthusiasm and unabashed zest … Wardell is not only a daring and dynamic choice as the Ocala Symphony Orchestra's new conductor, but a smart one." On the stage, he has publicly performed nearly 400 works in over 250 live performances including core orchestral works from all periods, concerti for voice and nearly every instrument, extensive pops offerings, film and multi-media works, and the purposeful inclusion of underrepresented composers and pieces. From the pit, Maestro Wardell has led 16 staged productions of large-scale opera, musical theatre, and ballet works including La Boheme, Bartok's Miraculous Mandarin, Cosi fan tutte, Sunday in the Park with George, Carmina Burana, A Little Night Music, and Sweeney Todd. Matthew once conducted 2 performances of Puccini's Tosca with only one day's notice. The performances were hailed as "first-rate" and "inspiring." His ability to step in at the last moment was described as a "magnificent feat … when the stakes were high, Mr. Wardell came through brilliantly and proved his mettle."

In addition to his success on the podium and in the orchestra pit, Matthew has been responsible for more than $7 million in private fundraising, over $3 million in grant acquisitions from the local to national level, and the creation and successive expansion of the Reilly Arts Center, a 30,000 square foot Ocala, FL performing arts facility that houses a 700-seat mainstage theatre, the NOMA black box, and the Ocala Symphony Community Music Conservatory.

Born in Jacksonville, Florida, Wardell received his Bachelor of Music cum laude (2007) at the University of North Florida working under Charlotte Mabrey. Wardell continued his education by earning Masters of Music (2010) and Doctor of Musical Arts (2022) degrees at the University of Florida under his mentor, Dr. Raymond Chobaz. Matthew spent five summers at the Pierre Monteux School for Conductors and Orchestra Musicians in Hancock, Maine studying with renowned conducting teacher Michael Jinbo. Wardell has been fortunate to have been recognized as both an Osher and Quimby Family Foundation scholar. He is very proud to be part of the school's long heritage of forming clear and dutiful conductors and considers Hancock a second home. In addition, Matthew has attended and participated in master classes with Keith Lockhart of the Boston Pops and BBC Orchestra, Thomas Cockrell of the University of Arizona, and studied with conductor and composer Peter WesenAuer in Salzburg, Austria.

Matthew is a champion of all kinds of orchestral music. He enjoys programming and conducting core repertoire arm and arm with pops and new music believing that good music is just that – good music. He is a member of the College Orchestra Directors Association and the American Symphony Orchestra League. He serves or has served on the boards of the Arts in Health Ocala / Marion, the Ocala Municipal Arts Commission (OMAC), and Young Professionals of Ocala (YPO). In addition to his musical pursuits, Wardell is passionate about being involved in the communities he makes music in. In 2015 was elected to Ocala's City Council – a position he proudly held for 6 years. Wardell currently serves as the Interim Director of Orchestral Activities at Mount Holyoke College. He enjoys traveling, the good company of friends, and attending Jacksonville Jaguars' games. Matthew and his wife, Pamela Calero, have one dog, Buckley, who is probably up to no good at this very moment.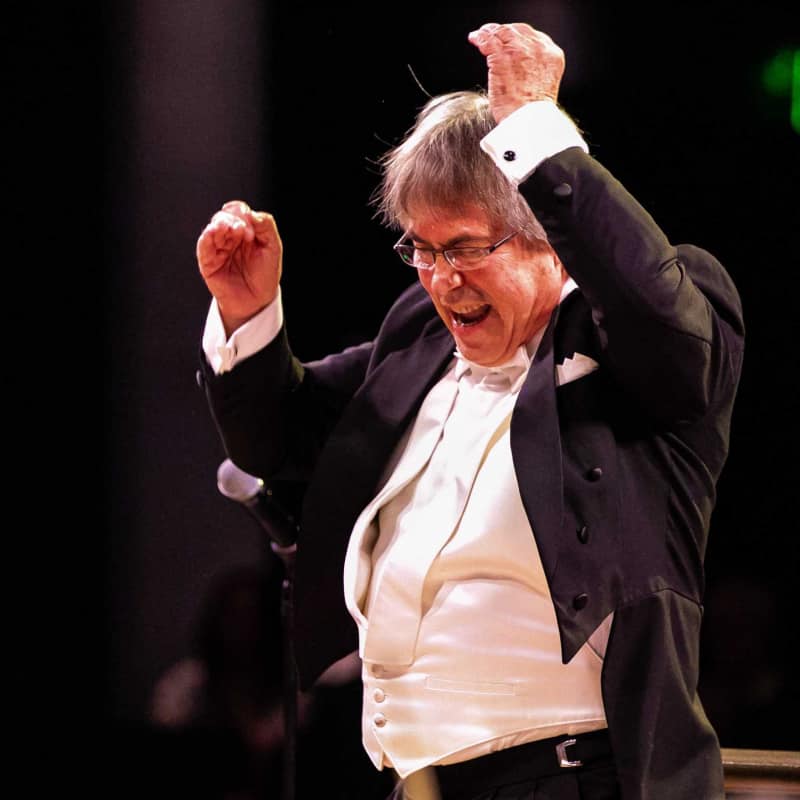 Raymond Chobaz
Email
Raymond Chobaz, Professor of Music and Conductor Laureate of the Gainesville Symphony Orchestra
Raymond will conduct "Hungarian Pictures" in January.
Raymond Chobaz holds the Provost's UF Term Professorship and is music director and conductor of the University of Florida Symphony Orchestra and conductor of Dance Alive National Ballet. He holds a Bachelor of Science degree in physics and mathematics summa cum laude, and a Master of Arts degree in music theory. As an International Rotary Scholar at the University of Utah, he received both a Master of Music degree in orchestral conducting and a Ph.D. in music composition under Vladimir Ussachevsky. Post-doctoral studies allowed him to assist and work with Herbert Blomstedt in San Francisco, Kyrill Kondrashin in Amsterdam, Raphael Kubelik in Lucerne, Erich Leinsdorf in New York, Witold Rowicki in Vienna, Georg Tintner in Prague, and Pierre Boulez in Basel and Paris.
Chobaz is the recipient of numerous federal grants, scholarships, awards, and first prizes in both composition and conducting, which include the Leroy Robertson, Intercollegiate Bicentennial Composition Competition, Utah Composers Guild, Paul Sacher Stiftung, Martha Baird Rockefeller, Blomstedt International Conducting Award for Orchestral Performance and Symphonic Literature, the Beethoven Festival in Marienbad, and Czech National Opera and Radio Prague International Conducting Competition. As the top winner, he was invited to conduct all major symphony orchestras and opera companies in the Czech Republic and appointed conductor-in-residence of the Bohuslav Martinu Philharmonic, the Marienbad International Music Festival with the West Bohemian National Orchestra, and the annual International Composition Workshop with the Olomouc Symphony Orchestra.
In recognition of his national and international accomplishments, Chobaz has received grants for Advanced Research in Music Performance from the International Research and Exchanges Board in Washington, D.C., US Department of Education, US Information Agency, US Department of State, US Army, National Aeronautics and Space Administration (NASA), National Endowment for the Humanities, National Endowment for the Arts, and International Symphonic Workshops, Canada. Additionally, he has received various grants from the Florida Department of Cultural Affairs, which included the official representation of the State of Florida with Dance Alive National Ballet at the International Ballet Festival in Havana, Cuba, Florida Sea Grant, a special Research Leave by the Office of the Provost to work with Prof. Richard Ernst, Nobel Prize Laureate, at the Swiss Institute of Technology (ETH) in Zurich, and most recently, both a Distinguished Alumnus and Lifetime Achievement Award from the University of Utah. This past fall, Dr. Chobaz has also been asked to take over the Florida Symphony Youth Orchestra in Orlando.
During his tenure at the University of Florida, Chobaz has founded the Gainesville Symphony Orchestra and provided many new experiences for his students with internationally known artists, first-time ballet and opera productions, television and radio broadcasts, children's and pops concerts, multi-media and interdisciplinary collaborations with painters, poets, writers, dancers, and ethnic ensembles, commissions and first performances that earned the orchestra an ASCAP Nissim Award for innovative programing.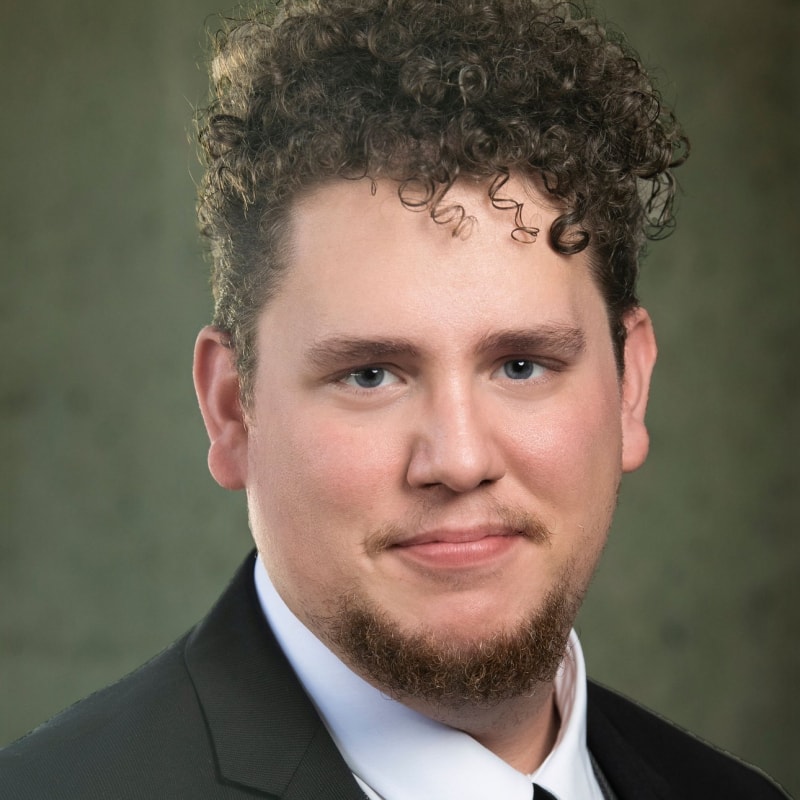 Joshua L. Mazur
Email
Featured in "Rhythmic Tides" this February on the organ.
Joshua L. Mazur, Conductor, enjoys a budding career as a singer, conductor, and educator. Most recently featured in the tenor roles of Don Jose (Valdosta State University Guest Artist) and The Phantom (Ocala Symphony Orchestra) he was seen previously in principal baritone roles such as Silvio (Imperial Symphony Orchestra) and Gianni Schicchi (Florida Southern College Opera Theater). He has sung on masterclasses for such artists as Stella Zambalis, Mark Thomsen, Thomas Potter, Victoria Livengood, and Jennifer Larmore. He won the TBNATS "Most Promising Male Singer" award three consecutive years and was the Florida state winner of the NATS Artist Award in 2014.
In addition to his work as a singer, Joshua is an accomplished pianist. He serves Abiding Savior Lutheran Church in Gainesville, Florida as Director of Music Ministry and Organist as well as the Ocala Symphony Orchestra Chorus and Capella Nova, Inc. as Music Director and Conductor.
Joshua has composed music for choirs and orchestras as well as scored soundtrack music for the films AFTER MIDNIGHT (2016) and I JUST CALLED TO SAY I LOVED YOU (2018). In 2011 he recorded vocals to the soundtrack for THE VOICES OF MARIEL, a film about the participants of the Mariel boat lift in 1980. The film was screened at several national film festivals to great critical acclaim. He is published exclusively by Musicspoke.
Mr. Mazur holds a Bachelors degree in Voice Performance from Florida Southern College and a Masters degree in Voice Performance and Conducting from the University of Florida.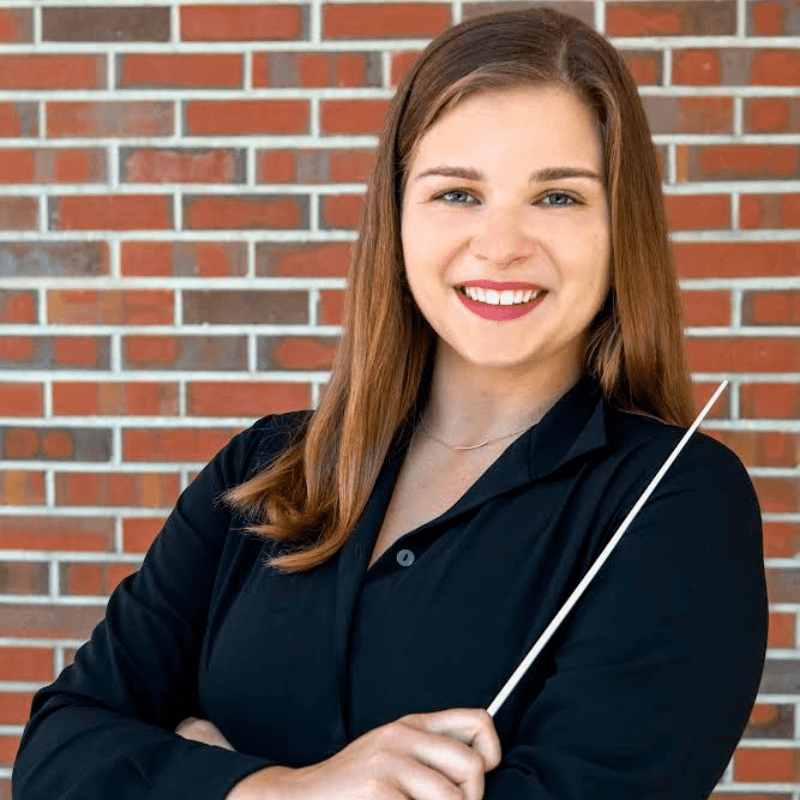 Abigail Mistretta
Email
Abigail Mistretta has recently been appointed as one of the Assistant Conductors of the Ocala Symphony Orchestra (OSO) under Maestro Matthew Wardell for the 2022-2023 season. Born in Ohio but raised along the Florida Gulf Coast, she considers herself a Florida native. Abigail eventually moved east to Gainesville where she studied at the University of Florida. She received her Master of Music degree in Instrumental Conducting with a concentration in Clarinet Performance in the spring of 2022. There she studied under the mentors of Dr. David Waybright, Dr. Raymond Chobaz, Professor Jay Watkins, Dr. Chip Birkner, and Clarinet Professor, Mitchell Estrin. While completing her graduate degree, she served as a teaching assistant with the University of Florida (UF) Clarinet Ensemble, Wind Symphony, Symphonic Band, Concert Band, and Gator Marching Band. She has had multiple appearances as a guest conductor with the UF Symphony Orchestra, Wind Symphony, Chamber Winds, and Symphonic Band. With these ensembles she rehearsed and performed a wide variety of musical literature by composers such as Leonard Bernstein and John Williams. She also has extensive experience performing chamber music such as Serenade No. 44 in D minor by Antonin Dvorak, Octet by Igor Stravinsky, and an arrangement of W.A. Mozart's Le Nozze di Figaro for chamber winds. Abigail, also, actively served as the Conductor and Assistant Music Director for the Clarinet Ensemble under Professor Estrin. Abigail received her Bachelor of Instrumental Music Education, summa cum laude, in May of 2020 from the University of Florida. During her time there, she performed on both Bb and bass clarinet in the Wind Symphony, Symphonic Band, University Symphony Orchestra, and in the Clarinet Ensemble. In the summer of 2019, she had the opportunity to travel to France with the Wind Symphony as the principal bass clarinetist; there the group performed in the Festival des Anches d'Azur in La Croix-Valmer, a festival dedicated to bringing international ensembles together to make music along the Bay of Saint-Tropez.
In addition to her assignment with the OSO, Abigail has recently accepted the position of Associate Band Director of Freedom High School located in Orlando, where she works with Dr. Michael Antmann. Her duties consist of directing the Symphonic Band, and co-instructing the marching band and jazz ensembles. Prior to working in Orlando, Abigail has also worked with students at both the intermediate and collegiate level in the Florida Panhandle, Central Florida, and North Carolina. She is also an active performer, serving as the clarinetist in the OSO's Wind Quintet and freelancing in both wind ensembles and orchestras around central Florida. Abigail has a passion for the orchestral genre, and the power generated by the symphony orchestra. Exposure to performing orchestral literature in college ignited an interest that was followed by opportunities to study with Dr. Raymond Chobaz and Dr. Matthew Wardell. She has always admired the work and sound of the OSO, and is thrilled to be joining the orchestra. Abigail is looking forward to working with Maestro Wardell and Maestro Mazur, bringing forth a wonderful season of music.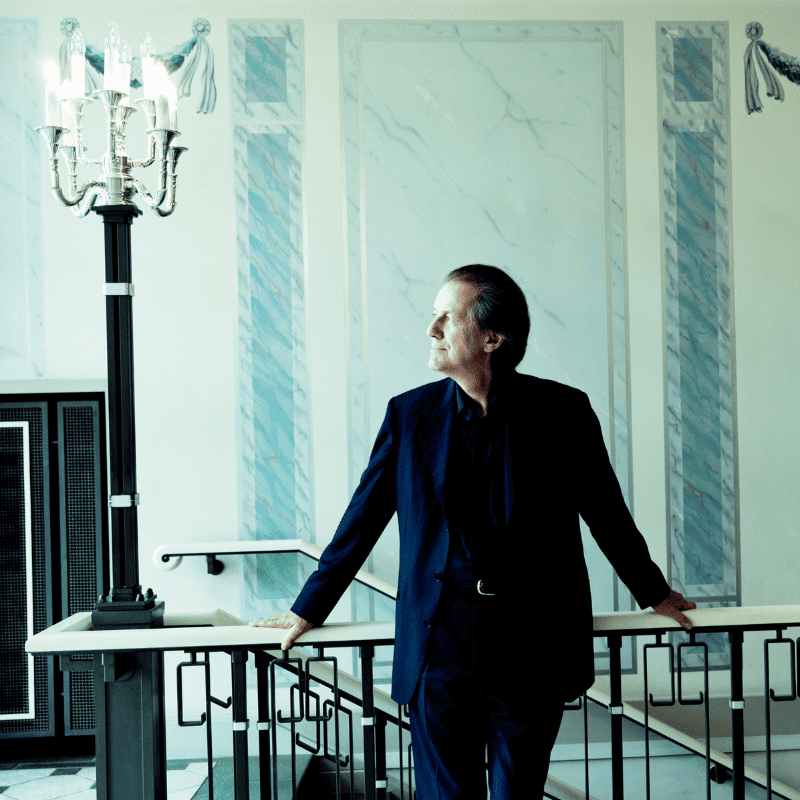 Andreas Klein
Featured in "Hungarian Pictures" in January.
Andreas Klein is widely admired as a pianist of rare sensitivity and musicality. The Washington Post has praised his "articulate and flowing pianism" while the New York Times called him "a pianist who makes silences sound like music." About a recent Glenn Gould tribute (with the Minguet String Quartet), the Calgary Herald reported, "(Klein brings) to his performance a mature understanding…as well as a brilliant execution", while Classical Voice of North Carolina (CVNC) was even more blunt: "Andreas Klein is a stupendous pianist…a stunning performance by any standard, and it brought the audience to its feet in a rousing ovation."
He has performed in many of the leading houses of Europe, from Wigmore Hall in London to the Berlin Philharmonie, as well as Carnegie Hall in New York and the Kennedy Center in Washington DC, and is at home with the grandeur of playing with the Berlin Philharmonic or the vast reaches of the Ravinia Festival (where he received two standing ovations) as he is with the intimacy of Le Poisson Rouge (NYC). He has extensively toured North America, with ensembles including the Salzburg Chamber Soloists (a 20-city tour) and the Festival Strings of Lucerne (10 cities) and in South America, where he performed Beethoven's Piano Concerto No. 4 in Peru, Chile, Argentina, Colombia, and Brazil. Some exotic places on his concert tours included Damascus and Yerevan.
Since his meteoric start in his native Germany, performing recitals and as soloist with orchestra, he eventually answered the call to go to the Juilliard School in New York. But the highly focussed and musical approach to every work he performs was nurtured by one of his early teachers, the great Claudio Arrau. It is a philosophy Klein is credited with continuing.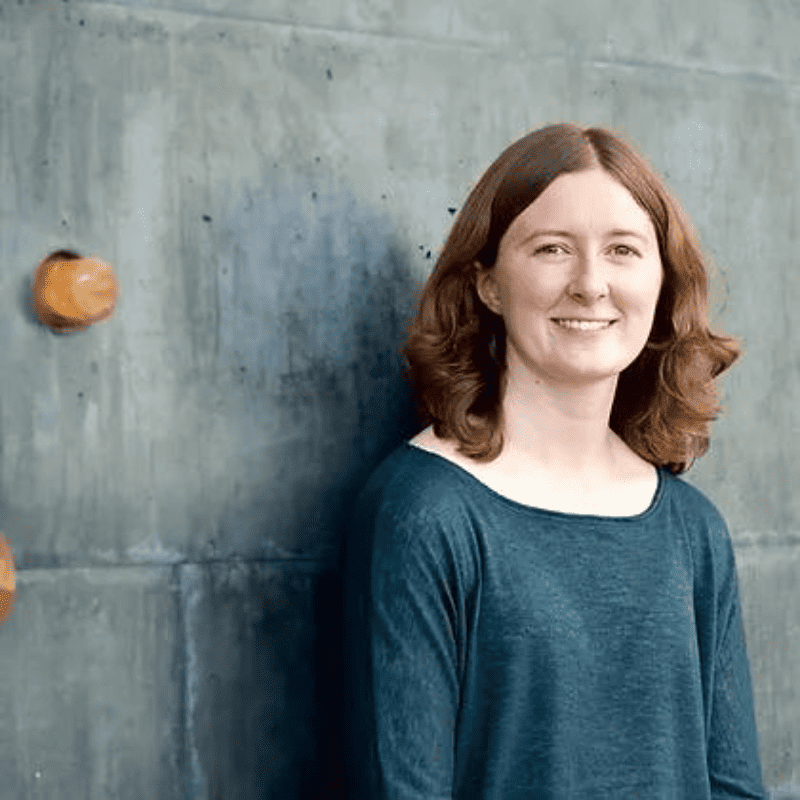 Danielle Moreau
Featured in "Rhythmic Tides" in February.
Dr. Danielle Moreau is a percussionist, educator, and arts entrepreneur based in Gainesville, Florida. She currently serves as adjunct faculty at the University of Florida and maintains a private studio throughout north-central Florida. Danielle has been featured as a soloist at several national and international festivals, including the North American Brass Band Association, the International Alliance for Women in Music, and the Percussive Arts Society International Convention. As percussionist of the Moreau | VanTuinen Duo, she has performed at festivals throughout the United States and Europe, including the Music by Women Festival, the International Tuba/Euphonium Conference, the International Women's Brass Conference, the Darkwater Festival, and the Asociación Española de Tubas y Bombardinos Festival in Madrid, Spain. As a strong proponent for new music, she has expanded contemporary percussion repertoire through commissioning projects with composers such as Annika Socolofsky, Steven Snowden, Kevin Day, Ivan Trevino, and Emma O'Halloran. Danielle earned a Doctor of Musical Arts degree in Music Performance from Arizona State University and is an endorser of Black Swamp Percussion, Innovative Percussion, and Marimba One.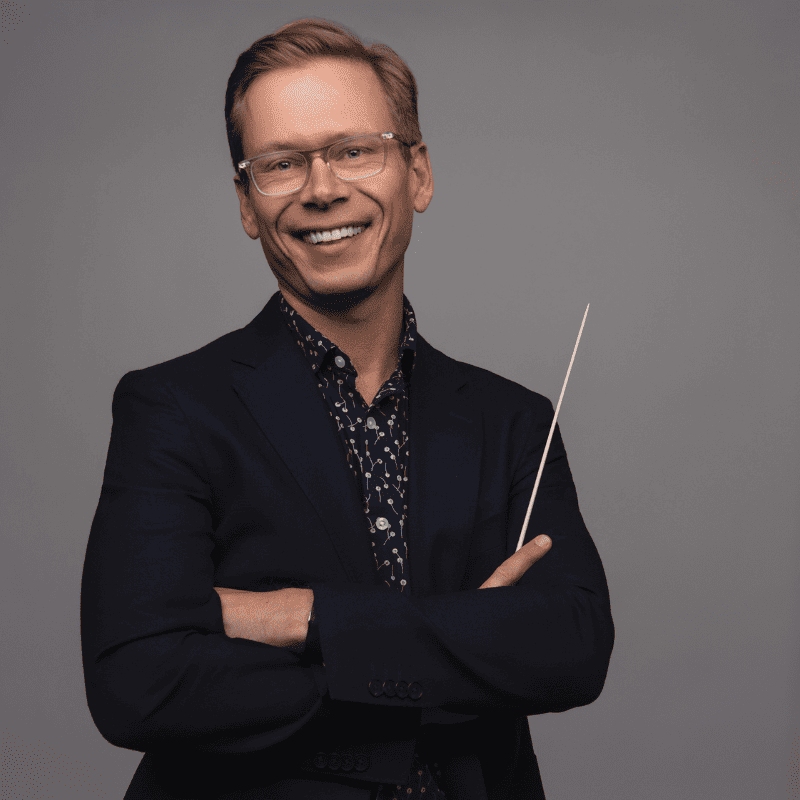 Edward Leonard
Edward will conduct "Bold Brahms" in March.
Edward Leonard was born in Charleston, South Carolina. He started his early musical training on the violin at the age of four under the direction of his parents; both string players in the Charleston Symphony Orchestra. Mr. Leonard would later begin his piano training which would eventually earn him a full scholarship to complete his Bachelor's Degree cum laude in Piano Performance under the direction of Enrique Graf at the College of Charleston. While there, he performed in numerous venues such as the Monday Night Concert Series and the Thursday noon concerts at the College of Charleston, the Candlelight Concert Series at historic Drayton Hall, and appeared as soloist with the College of Charleston Orchestra and the Charleston Metropolitan Orchestra. He also composed several pieces that were premiered at the annual Composers' Forum at the College of Charleston.
Mr. Leonard, currently residing in Pittsburgh, was accepted on full scholarship to study with Juan Pablo Izquierdo at Carnegie Mellon University where he earned his Master's Degree in Orchestral Conducting and completed the Performance in Residency Program. As a conductor he has worked extensively the Carnegie Mellon ensembles, such as the Carnegie Mellon Philharmonic, Contemporary Ensemble, and Repertoire Orchestra not only in conducting his own programs, but preparing them for conductors such as Sir Andrew Davis, Erich Kunzel, Thomas Baldner, David Effron, and others. For five summers, he attended the prestigious Pierre Monteux School for Orchestral Conductors in Maine as one of only a handful of participants from throughout the world to study with Maestro Michael Jinbo. For four seasons he served as an Orchestra Assistant there.
Mr. Leonard maintains a busy schedule in the Pittsburgh area as a conductor. After completing his degrees, he worked as the Assistant Conductor with the Opera Theater of Pittsburgh where he collaborated on more than ten productions and with the Pittsburgh Ballet Theater where he aided in the preparation of the orchestra and as cover conductor in numerous ballets. He is served as Music Director of the Pittsburgh Philharmonic for eight seasons where he introduced innovative programming and sparked audience growth.
He is also constantly engaged as a guest conductor. At home equally in traditional as well as new music, as the Principal Guest Conductor of the Ovrearts New Music Ensemble, the Savoyards Pittsburgh in numerous productions and the Eclectic Laboratory Chamber Orchestra.
He also is the founder and Music Director of The Chamber Orchestra of Pittsburgh, a non-profit ensemble currently in their seventh season performing the greatest works of the chamber orchestra repertoire.  Mr. Leonard has lead the group to expand their budget, increase audience, work extensively with local and nationally known artists, and commissioned over 15 works.
Edward has also worked extensively with Youth Orchestras in Pittsburgh and abroad.  Recent engagements include the Pittsburgh Youth Chamber Orchestra, Three Rivers Young Peoples Orchestra, The Brass Symposium and Festival in Ambato, Ecuador, and Youth Chamber Connection Orchestra at the Chautauqua Institute.  Mr. Leonard was invited to be the Assistant Conductor of the Pittsburgh Youth Symphony Orchestra for the 2017-18 season. He has also served as the conductor for the Youth Chamber Connection Youth Orchestra at the Chautauqua every summer since 2017.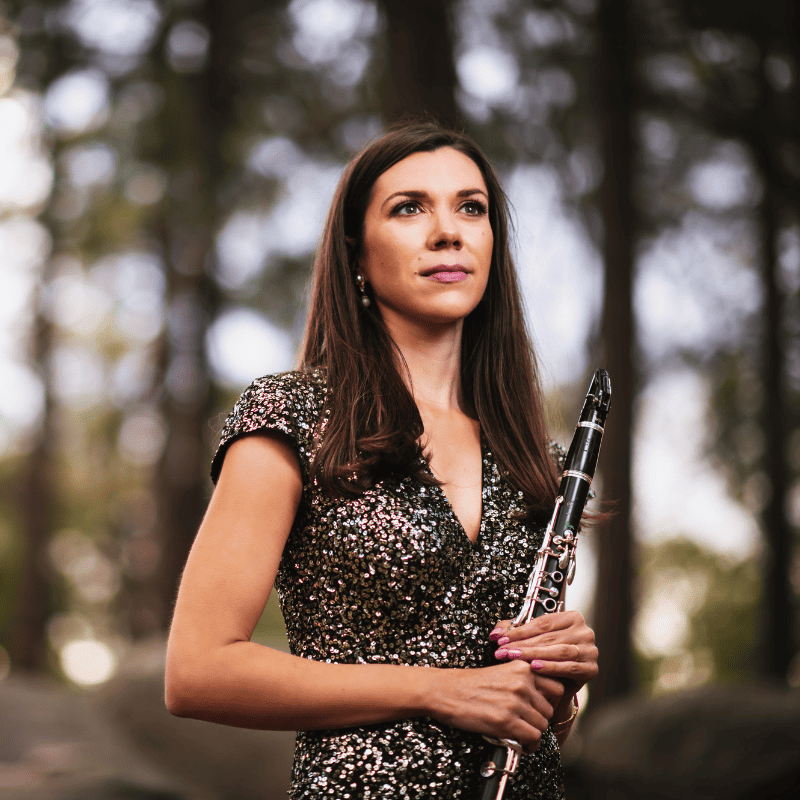 Jackie Glazier
Featured in "To the End of the Earth."
Hailed for her "robust playing and virtuosic performance" (San Diego Tribune) and "beautiful and clear tone" (The Clarinet Magazine), Jackie Glazier is an active soloist, chamber musician, orchestral clarinetist, pedagogue, and advocate of new music. As associate professor of clarinet at the University of Arizona Fred Fox School of Music, Glazier is a committed pedagogue and mentor to future generations of clarinetists, and a member of the Arizona Wind Quintet. As a soloist and chamber musician, she has performed throughout the United States and in China, Mexico, France, Belgium, the Netherlands, Luxembourg, Croatia, and Carnegie Hall's Weill Recital Hall.
Glazier is a founding member of the clarinet and saxophone ensemble, Duo Entre-Nous, with Belgian-based saxophonist Don-Paul Kahl. The duo is active in commissioning, performing, and recording works for clarinet and saxophone, and has been responsible for the creation of over 20 new works for the genre. In April 2021, they released their debut album, Fresh Ink, on Equilibrium Records, which received acclaim by The Saxophonist magazine.
As a soloist and chamber musician, Glazier has recorded for Parma, Centaur, Naxos, Toccata Classics, Mark Records, Equilibrium Records, New Sound Records,  and Navona Records. Her debut solo album, "Magic Forest Scenes" was released July 3, 2020 on Centaur Records, and features the music of William Alwyn, Arnold Bax, Eugene Bozza, Paul Richards, Alexander Rosenblatt, and Piotr Szewczyk. In addition, Glazier is a frequent orchestral performer, having played with orchestras across the country as guest principal, second, Eb and bass clarinetist.  
An active clinician and educator, Jackie has presented guest master classes at major universities throughout the United States. She has earned degrees from Cincinnati College-Conservatory of Music, University of Florida, and Florida State University. Jackie was named one of the University of Florida's Outstanding Young Alumni in 2018. She is an artist with Buffet-Crampon and Vandoren, and performs exclusively on Buffet-Crampon clarinets and Vandoren reeds.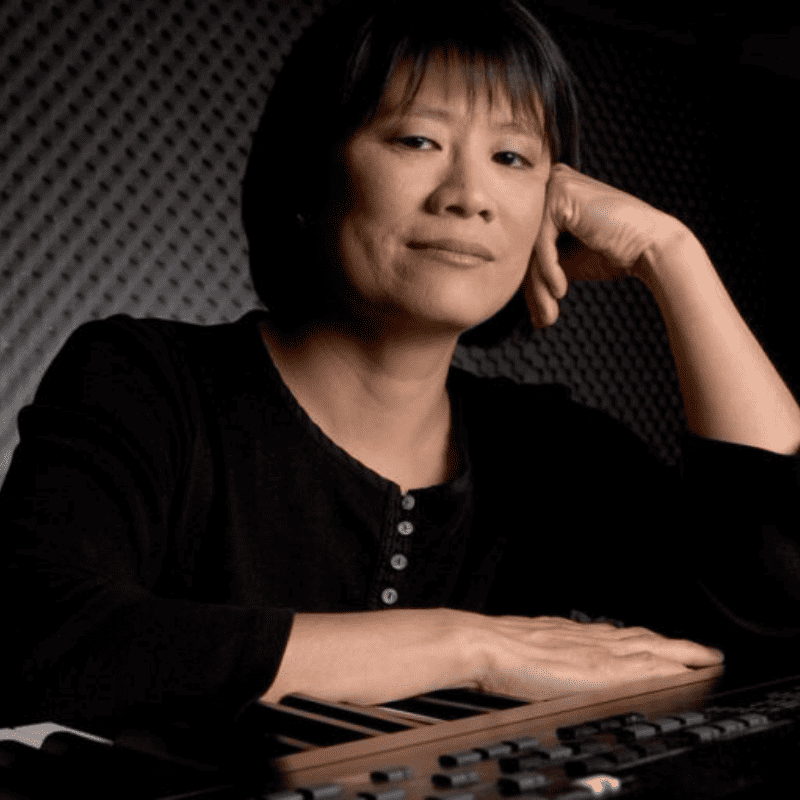 Stella Sung
Featured in "Rhythmic Tides" with her piece KOHOLA: Spirit of the Ocean.
As a national and international award-winning composer, the music of Stella Sung has been performed throughout the United States and abroad.  She served as the first Composer-in-Residence for the Orlando Philharmonic Orchestra (2008-2011), and was one of the five composers nationally selected for a "Music Alive" award, a three-year award that allowed Dr. Sung to serve as Composer-In-Residence for the Dayton Performing Arts Alliance (2013-16), sponsored by New Music USA, the League of American Orchestras, ASCAP, the Aaron Copland Fund, and the Andrew Mellon Foundation.  Dr. Sung is Composer-in-Residence for Dance Alive National Ballet (Gainesville, FL).
Stella Sung is the recipient of numerous awards including a 2020-21 "Commissioning Grant for Female Composers" from Opera America and a 2021-22 NEA grant for her opera The Secret River (with Pulitzer Prize winning librettist Mark Campbell and commissioned and produced by Opera Orlando). She is the recipient of a Phi Kappa Phi National Artists Award, Florida Individual Artists Fellowships, a fellowship at the prestigious MacDowell Colony, and awards from the American Society of Composers, Authors, and Publishers (ASCAP).
Premieres, performances, and commissions of Dr. Sung's work have included compositions for world-renowned cellist Yo-Yo Ma, the German Ministry of Culture (Rhineland-Pfalz), the National Symphony Orchestra, the Houston Symphony Orchestra, the Hong Kong Philharmonic, the Cincinnati Pops, the Orlando Philharmonic Orchestra, the Dayton Performing Arts Alliance, the Boston Landmarks Orchestra, the Monterey (CA) Symphony, the Virginia Symphony Orchestra, the Wichita Symphony Orchestra, the North Carolina Symphony Orchestra, the Akron Symphony Orchestra, the Sarasota Symphony Orchestra, the Jacksonville (FL) Symphony Orchestra, and other university and regional orchestras, chamber music ensembles, and soloists.  
Several documentary films have been made about Sung's work including a film by award-winning documentary film-maker Lisa Mills, which captures the world premiere performance of Sung's large orchestral work, The Circle Closes (2010). This film has garnered a Silver Medal Award from the 2011 Park City Film Music Festival (Park City, Utah), and a 2011 Bronze Telly Award.  Sung's highly acclaimed composition for orchestra, Rockwell Reflections, was excerpted and made into a five-minute film also by Lisa Mills, and was selected for the Cultural Arts Award at the 2009 International MOFILM short film festival. Another award-winning documentary film about Sung's Concerto for Two Violins and Orchestra by film-maker Aaron Hosé, was selected for two Telly Awards (2007). 
The music of Stella Sung is published by the Theodore Presser Music Publishers (USA), Editions Henry Lemoine (France), Southern Music Company (Keiser, USA), and Sonic Star Music Productions (USA), and is currently available on Koch International Recordings, Naxos, Cambria Master Recordings, Sinfonica (Italy), Eroica Master Recordings, MSR, and Albany Records. Sung's compositions have been broadcast on radio stations world-wide including WGBH-Boston, WBUR-Boston, WNYC-New York, KING FM radio (Seattle, WA), the Bavarian Radio (Munich,Germany), the Swedish National Radio, and Radio Vaticana (Rome, Italy).
Sung holds the Bachelor of Music degree (piano performance) from the University of Michigan (Ann Arbor), the Master of Fine Arts degree (Composition) from the University of Florida, and the Doctor of Musical Arts degree (piano performance) from the University of Texas at Austin. Dr. Sung has been recognized by the University of Florida as a Distinguished Alumna, an Alumna of Outstanding Achievement, and has also received a Distinguished Achievement Award from UF. 
Dr. Sung is director of the Center for Research and Education in Arts, Technology, and Entertainment (CREATE) at the University of Central Florida, College of Arts and Humanities. Dr. Sung holds a "Pegasus" Professorship, the highest honor awarded to distinguished faculty members at the University of Central Florida, and is also an endowed  "University Trustees Chair" professor.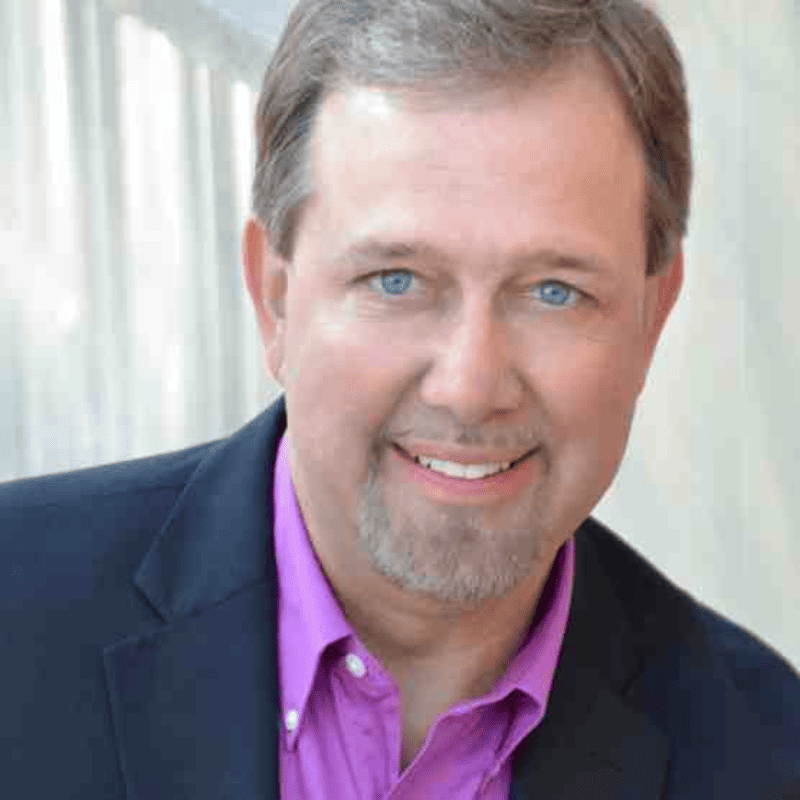 Anthony Offerle
Featured in "Mahler and the Breath of Life"
Bass-baritone, Anthony Offerle's credits include performances with the OperaEstate in Rome, Cincinnati Opera, Mississippi Opera, Intermountain Opera, Dayton Opera, and Opera Wyoming. He has performed as featured soloist with the International Chamber Orchestra (Italy), Charleston and Savanah Symphonies, Gainesville Orchestra, Hilton Head Symphony, the Detroit Opera Orchestra, and the Brevard Symphony. The native of Miami, FL has sung over 30 leading roles including the title characters in Don Giovanni and Don Pasquale. An active concert performer, the New York Amsterdam News said of his recent recital debut in Manhattan…"Offerle brought to his selections an exceptionally beautiful baritone, fine technical command and considerable interpretive skill. He proved to be a compelling singing-actor." Offerle is a two-time Metropolitan Opera auditions district winner and regional finalist, a national winner of the Federation of Music Clubs vocal competition, and one of only ten Americans selected to compete in the quadrennial Marian Anderson International Vocal Competition. Dr. Offerle is an Associate Professor of Voice at The University of Florida School of Music and Director of the UF Opera Theatre. He is also on the faculty of the award-winning Operafestival di Roma in Italy.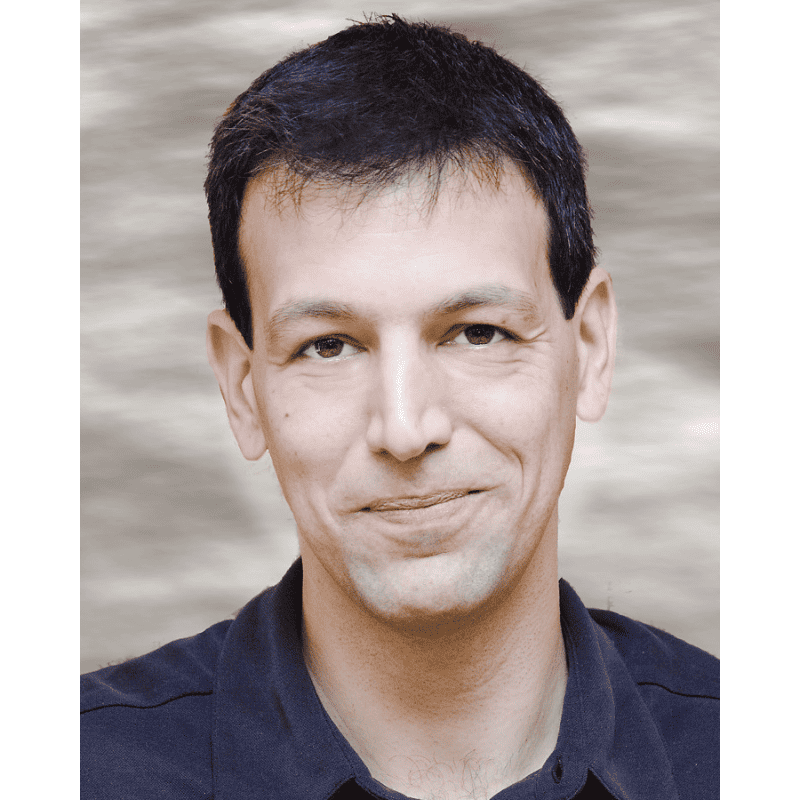 Paul Richards
Featured in "Mahler and the Breath of Life" with his world premiere of Breath of Life
Born in New York City in 1969 to a musical family, composer Paul Richards has been engaged with music since childhood, including forays into various popular styles, the Western canon, and Jewish sacred and secular music through his father, a cantor. All of these experiences inform his creative activities, which have included numerous orchestral, vocal, chamber, and theatrical works. Hailed in the press as a composer with "a strong, pure melodic gift, an ear for color, and an appreciation for contrast and variety," and praised for his "fresh approach to movement and beautiful orchestral coloration," his works have been heard in performance throughout the country and internationally on six continents.
Commissions have come from organizations including The Florida Orchestra, Southwest Florida Symphony Orchestra and Chorus, the Jacksonville Symphony Orchestra, the Boston Brass, Flute New Music Consortium,the 6ixwire project, White Snake Projects, Partners for the Arts Abroad, Florida State Music Teachers' Association, St. Mary's University/Kaplan Foundation, Buffet-Crampon International Summer Clarinet Academy, Open Heart String Quartet, Duo 46, Sonoran Consort, Meet the Composer-Arizona, Arizona Repertory Singers, Arizona Commission on the Arts and the Catalina Chamber Orchestra. In addition, many of the top university wind programs in the country have commissioned Richards‹ work, and his theatrical work has included music for dance, plays, film, and five operas.
He has been recognized in numerous competitions, winning the 2017 Flute New Music Consortium Competition Competition, the 2014 Columbia Summer Winds Outdoor Composition Competition, the 2009 St. Mary's University/Kaplan Foundation Composition Competition, the Jacksonville Symphony Orchestra's Fresh Ink 2002 Florida Composers' Competition, the International Section of the 2000 New Music for Sligo/IMRO Composition Award, and the 2001 and 2004 Truman State University/M.A.C.R.O. Composition Competitions. Other honors and awards include Special Distinction in the ASCAP Rudolf Nissim Prize, Finalist in the 2006 American Composers Orchestra Whitaker Reading Sessions, Finalist in the Atlanta Chamber Players 2009 Rapido! Composition Competition, Second Prize in the International Horn Society Composition Competition in 2001, First Place in the 1999 Voices of Change Composers Competition, two First Place prizes in the Guild of Temple Musicians Young Composers Award (1994-95, 1995-96) and many others.
Rough Translations, a category defying disc featuing Richards performing electric versions of several of his acoustic compositions was released in 2020, and Forty-Four Ambitions for Soprano and Piano was released in 2019, both on the on the Meyer Media label. Witch Doctor, a CD of Richards' wind ensemble music, was released in 2013 on the Mark Custom label, and Fables, Forms, and Fears, a CD of Richards' chamber music, was released by Meyer Media in 2007. Music by Paul Richards is also recorded on the Blue Griffin, Capstone, Centaur, MMC, Neuma, Pavane, Petrichor, Raven, Spitfire, and Summit labels. His works are published by Carl Fischer Music, Jeanné, Inc., the International Horn Society Press, TrevCo Music, and Margalit Music. Currently Professor of Music and head of composition and theory at the University of Florida, where he has been on the faculty since 1999, he served as Visiting Professor at Florida State University in 2016, and previously taught at Baylor University. Richards earned the Doctor of Musical Arts degree in Composition at the University of Texas at Austin, and Bachelor of Music and Master of Music degrees in Theory and Composition at the University of Arizona.