No events
There are no scheduled events. Please check back soon!
Schubert's overture to the Magic Harp begins a concert of endless possibilities. The winners of our Young Artist Competition – always an incredible delight to listen to – will dominate the middle of the program with Tzigane by Maurice Ravel (performed by Isabelle) and Viola Concerto by William Walton (performed by Jay) before Luciano Berio's Rendering closes the performance. Berio uses fragments from Schubert's incomplete tenth symphony as the structure and basis of this inventive work. Leaving Schubert's original parts intact, Berio weaves them together with a harmonic and special texture that truly feels both a part of and something completely out of this world – you're going to love it.
Matthew Wardell, Music Director and Conductor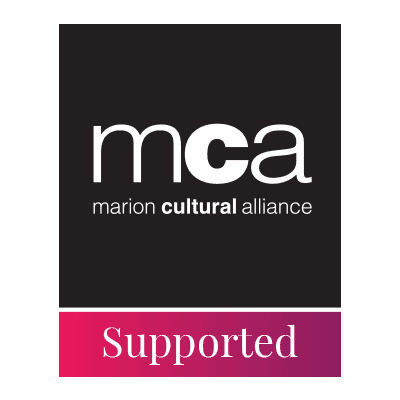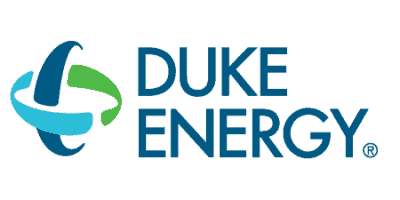 During the Ocala Symphony's "Youthful Renderings" concert guests are encouraged to check out a complete art exhibit in the NOMA Black Box before the concerts on Saturday, March 18 and Sunday, March 19.  There will be an auction held at 9:15 PM on March 18th after the concert. 
The exhibit features the works of 3 artists, David Kellner, Esta Mann, and Rich Schleicher. The pieces that will be auctioned off are all created from vintage fruit crates: the idea of taking something ordinary and turning it into an installation of art and beauty. Creating art is very subjective and conceptual to every artist's eye – presented for your consideration, three very different perspectives, each artist staying true to their creative aesthetic.
An auction of original creations by these esteemed artists – 100% of the proceeds benefit the Reilly Arts Center. Learn more here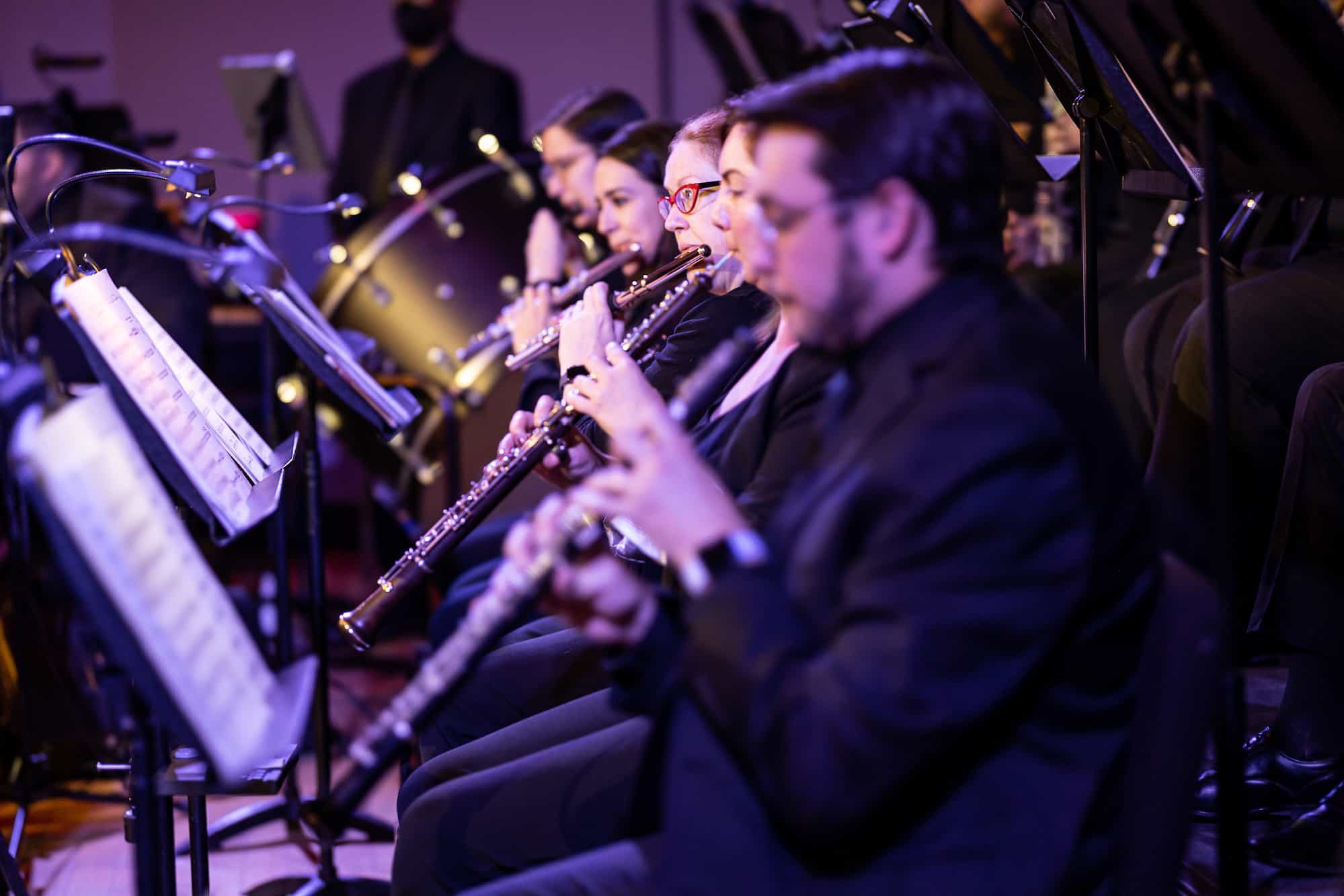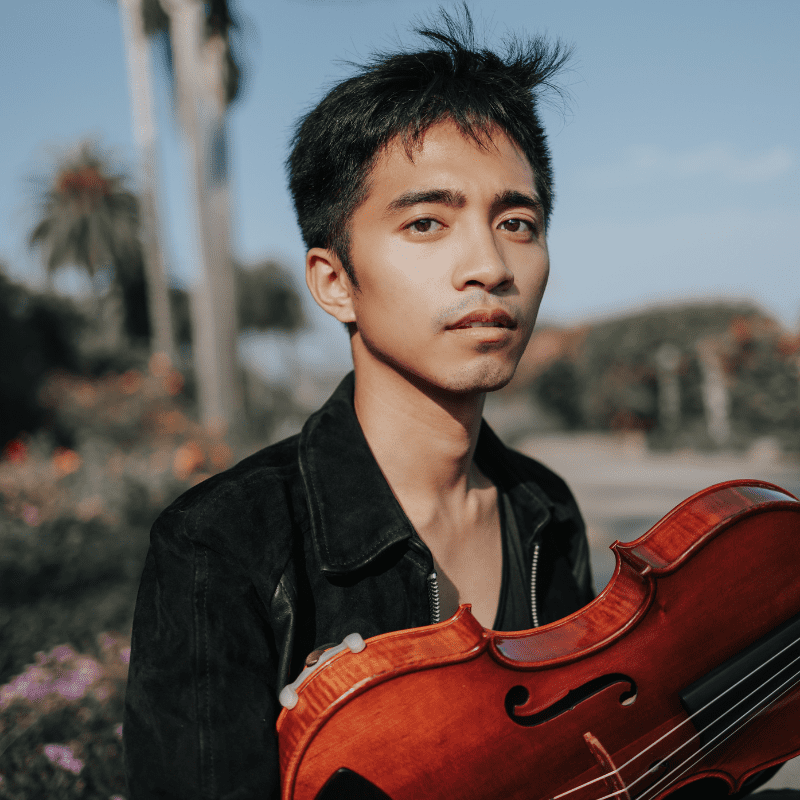 Jay Julio
Winner of the Senior Division
From Uniondale, New York, first-generation Filipino-American Jay Julio (25) began studying music formally at the age of 14; since then, Jay has been recognized in national competitions held by the National Federation of Music Clubs, the Music Teachers National Association, and the YoungArts Foundation. Festival appearances include the Thy, Pacific, Spoleto, and Aspen Music Festivals (the latter as a New Horizons Fellow), as well as the New York String Orchestra Seminar and Music Academy of the West. Jay is grateful for crucial support in recent years from the Virtu Foundation, the American Viola Society, the FilAm Music Foundation, and the WeInspire Foundation, which named Jay a WeInspire Ambassador for justice work in 2021. Jay was a full-scholarship student at the Manhattan School of Music (BM) and the Juilliard School (MM), studying with Karen Ritscher, Misha Amory, Matthew Lipman, and Heidi Castleman, and has recently joined the Opera Philadelphia Orchestra as their Assistant Principal Viola.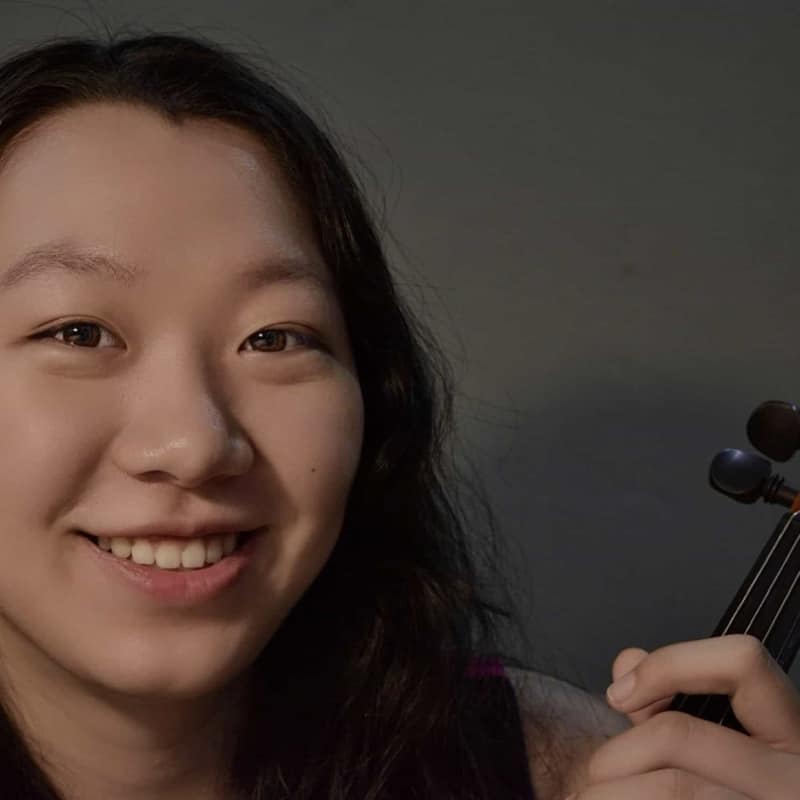 Isabelle Tseng
Winner of the Junior Division
Isabelle Tseng (17) is a violinist from Gainesville, FL. She has played violin in numerous festivals including the BUTI Young Artists Orchestra, All-National Symphony Orchestra, and the Honor Orchestra of America. Awards have included First Prize at the New York International Young Musician Competition and the top prize of the Florida Federation of Music Clubs, the Connie-Tuttle All-Performance award. As concertmaster of the Florida Symphony Youth Orchestra, she enjoys chamber music as well as her soloist endeavors. She currently studies with Ms. Rimma Bergeron-Langlois. Previous mentors have included Dr. Lev Gurevich, Ms. Bing Wang, Dr. Klaudia Szlachta, and Ms. Melissa White. Outside of violin, Isabelle is an avid debater, composer, biker and journalist.